Vincent Cochain, EPSA
---
January 2021 - Bass player
Original
About the Image(s)
Technical: 1/200, f/5,0 ISO 6400 at 175 mm (FF)

My nephew (the drummer) is a member of a musical group. He asked me to take pictures during a representation.

I worked with LR: cropped and classical corrections of objective, the noise (6400 ISO) ) and converted in B&W where I increase the red, yellow, and green. I also decreased the highlight. Quite simple...

Thanks for your comments.

Happy 2021 for all the team. I wish you a beter year...
---
5 comments posted
---
---
---
David Halgrimson
The light from behind and above works well to highlight his head, shoulder, left hand and the upper curve of the guitar. I like it and prefer the B&W over the color version. I think some light on his right arm and hand would add to the image. Because we are viewing on a black background it could really use a thin stroke around it to make it stand out more. &nbsp Posted: 01/05/2021 13:02:06
Vincent Cochain
---
---
---
Paul Hoffman
You have caught the bass player in a good stance and in full flow, the ring lighting is good and frames him well, I do think you could have kept a touch more of the detail in the front aspect of the guitar and his torso. With luminosity mask I would have seen if I could have pulled a touch more of the light ray but holding the bright parts where they are.
Good stage image.
Looks like my type of music, who are they and where they any good? &nbsp Posted: 01/11/2021 06:25:35
---
---
---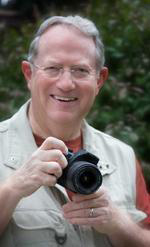 Jerry Hug
Love the energy that you caught in this image Vincent. you were really in an outstanding location to catch the Bass Players energy. The right arm need a little more detail and the right leg looks a little distorted in the B/W version. It just needs a little more separation from the background. Jerry &nbsp Posted: 01/13/2021 16:48:49
---
---
---
Larry Crook
There's a lot of energy here that you have captured. The position of his body and your point of view are great. In the color image the light seems to come from both behind (strong) and in front (not so strong) of the subject, but the B&W version is lit only from behind. I prefer the lighting in the color version, but overall I prefer the B&W version. You always seem to post really interesting, intriguing images! &nbsp Posted: 01/16/2021 10:51:01
---
---
---
Please log in to post a comment