David Halgrimson
---

January 2021 - Downtown Rogers
Original
About the Image(s)
I took this early in the morning while waiting to help setup a breakfast with Santa event for the Rogers Lions Club. We have had this event every year for many years, it is usually an indoor sit down breakfast but due to Covid, we had to do thins way different. We still did breakfast but it was drive up and for Santa he was outside on a wagon and the kids could come and sit about 8 feet away and talk to him and the parents could take pictures. It turned out quite successful as we made $13,000 which goes back into the community for those in need.

Anyway, it was early and no traffic was around yet so I stood in the middle of the street and did a hand held pano of 4 images. I used my Olympus EM-1 MKII and a 25mm prime lens, 1/30th, f/1.7 and ISO 200. It was a very gray overcast day so I think it works well in B&W.

This is a city on the outskirts of Minneapolis MN, it looks like it could be a small town way in the boondocks but nope, it is about 20 miles from the big city.

I processed in LR by merging the 4 images and then used the Adjustment Brush on 16 different areas in the image to make them pop out, subtly, then converted to B&W in Silver Efex Pro2. Because the stripes on the road were important to me for the image I used the Adjustment Brush to brighten them.
---
7 comments posted
---
---
---
Steve Knight
I really like this. Though mostly midtones there are these perfectly spaced pops of contrast that bring the shot to life. &nbsp Posted: 01/06/2021 14:41:16
---
---
---
Paul Hoffman
I am fan of American Pickers and watch them over here. You see so often images like this but the town/city has fallen into decay and the businesses have moved out, it so nice to see one of the streets where it thrives.
You have taken the image well with good tone and lots of detail. Its got one minor niggle for me, shame its not one inch higher so you don't crop the top of the tower off and you should have got Santa or one of your friends to walk down one of the pavements, the left side would have been best.
Well done on the breakfast drive. &nbsp Posted: 01/11/2021 02:24:04
---
---
---
David Halgrimson
I like your recommendations and I could have had one of the team walk there for me, did not think of it. &nbsp Posted: 01/11/2021 09:25:34
---
---
---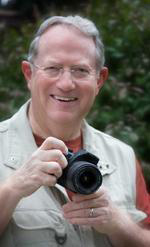 Jerry Hug
I like your image very much Dave. Really a nice fast level Maine Street. I always think of MN as a very hilly area? Good tones and very sharp. Did you hold the camera vertical when shooting the 4 images? Jerry &nbsp Posted: 01/13/2021 16:26:36
David Halgrimson
Thanks Jerry, actualy MN is very flat, makes good farmland, I did not use a vertical format for the image. It was a spur of the moment thing and it was very cold, so I saw the shot took it and back inside. Had I planned it I would have done a lot different. &nbsp Posted: 01/14/2021 09:37:41
---
---
---
Larry Crook
The image invokes a strong emotional response. The tones are excellent and the streetlights add to the mood. I wonder if you had stood over the double stripe, so that the left and right sides were balanced, if the image would have been better or not. Maybe the tension created by the imbalance is better. Either way, this is a very interesting image. &nbsp Posted: 01/16/2021 10:11:58
David Halgrimson
I thought about that too, but when I tried that view it did not work for me, I prefer the imbalance. &nbsp Posted: 01/17/2021 09:14:36
---
---
---
Please log in to post a comment