Vincent Cochain, EPSA
---
November 2020 - Horse
Original
About the Image(s)
Technical: 1/160, f/9,0 ISO 200 at 9830 mm (FF), with a Nikon D700

In February 2018, I was driving my car not far away from home to discover new places and to take picture. I saw a field with horses and I stopped. There was snow. I took some picture, but I didn't find them nice. Two months ago, a friend told me she would like to have pictures and she likes horses. I show some pictures of horses, including the one published in June. I did the same presentation in my club. In both cases they choose this picture…

There are only correction with LR, namely +0,35 for exposure but significant increase of shadow +83 (/100), the white (+57) and the black (+65, in this cas it means less dark, idem for the shadow). Conversion in B&W, and a decrease of +/- 25 of 6 colors. I made several tests.

Thanks for your comments.
---
11 comments posted
---
---
---
David Halgrimson
Well done, the B&W far exceeds the color version. In the color version the horse barely stands out from the background and in the B&W it really pops with great detail tones and sharpness. The clouds add to the to the overall feeling of a cold winter day in rough terrain. Really like the details and movement of the horses main and tail as they provide a strong feel of movement/motion. Great shot. &nbsp Posted: 11/06/2020 09:07:56
Vincent Cochain
David,
Thanks for you nice comment.
I wasn't aware of the "value" of this picture, as I didn't use at all (I have tried now for a contest), and I really like it also. We have to go from time to time in our archives.... &nbsp Posted: 11/06/2020 14:16:28
---
---
---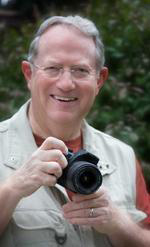 Jerry Hug
Vincent, the B/W version is really a great improvement. I am very interested in what software you used to convert from color to B/W?
Jerry &nbsp Posted: 11/06/2020 12:45:45
Vincent Cochain
Jerry,
Thanks for your comment. Simply LR (Lightroom), so no Silver effect, and some correction of the "colors". &nbsp Posted: 11/06/2020 14:13:31
---
---
---
Paul Hoffman
A strong monochrome winter scene, good tonal feel and the horse stands out well from the background. Very pleasing image.
I have been using Lightroom for a while now for my B&W conversion, I find the tonal control in there is so much better than anything else and then I have the control of Luminosity Masks in PS.
Great picture. &nbsp Posted: 11/13/2020 07:05:50
---
---
---
Paul Hoffman
A strong monochrome winter scene, good tonal feel and the horse stands out well from the background. Very pleasing image.
I have been using Lightroom for a while now for my B&W conversion, I find the tonal control in there is so much better than anything else and then I have the control of Luminosity Masks in PS.
Great picture. &nbsp Posted: 11/13/2020 07:05:50
David Halgrimson
Paul, Have you looked at doing Luminosity in Lightroom? Maybe not all the tools but very close and much easier.
&nbsp Posted: 11/13/2020 12:28:39
---
---
---
Larry Crook
David Halgrimson
I think I prefer the horse moving left, it adds a little tension and more interest for me. &nbsp Posted: 11/17/2020 13:34:39
Vincent Cochain
Larry,
When I read you comment, I said "Great idea", why didn't I think to do that. Thanks. There are advantages ans disadvantages; With the original picture, you immediately see the face, and it "fight" a little the rules, what can be interesting... and as David mentioned it adds some tension. With you suggestion, we walk with the horse, and that's nice.
Thanks again for your suggestion. &nbsp Posted: 11/26/2020 02:18:49
---
---
---
M. Arfan Asif
Beautiful image
Vincent.The
winter clime is well shown and there is a dramatic punch in this one. The monochrome tonality is well controlled and you have a quality image. &nbsp
Posted: 11/24/2020 01:57:20
---
---
---
Please log in to post a comment