Jerry Hug, APSA
---
October 2020 - Milwaukee Art Museum
About the Image(s)
This is the beautiful building where I took the StairWay to the Basement.

My statement about the photos: The rendering of the basement stairway was edited with Snapseed app using Grunge, Vintage and Grainy Film tools. To see one of the world's most beautiful buildings with a dark messy staircase was my chance to show what should not be shown to the public on an open house day. Both images were taken a few years ago with an iPhone 6. B&W conversion were also done on Snapseed.
---
6 comments posted
---
---
---
David Halgrimson
Here is another image Jerry sent me and his description. A stark difference from the outside, I guess we can't judge by the cover.
"This stairway was ugly, dirty and out of place in one of the most beautiful buildings in Milwaukee, Wisconsin. The Milwaukee Art Museum. It was so out of place that on my day visiting, I decided to emphasize the dirt, grime and scratches. It could have been a part of the building under construction. I did not venture down to find out? This is an artistic feeling of what I saw that day. Jerry" &nbsp
Posted: 10/05/2020 08:44:07
---
---
---
David Halgrimson
A beautiful building and captured well. The sky and clouds are a great addition to the overall image. The lighting and shadows brings out all the many shapes. I am wondering if more of the building on the left and less of the open area on the right would give it a little more balance. Either way I would take out the person on the far right, tends to pull the eye a bit. &nbsp Posted: 10/05/2020 08:51:02
---
---
---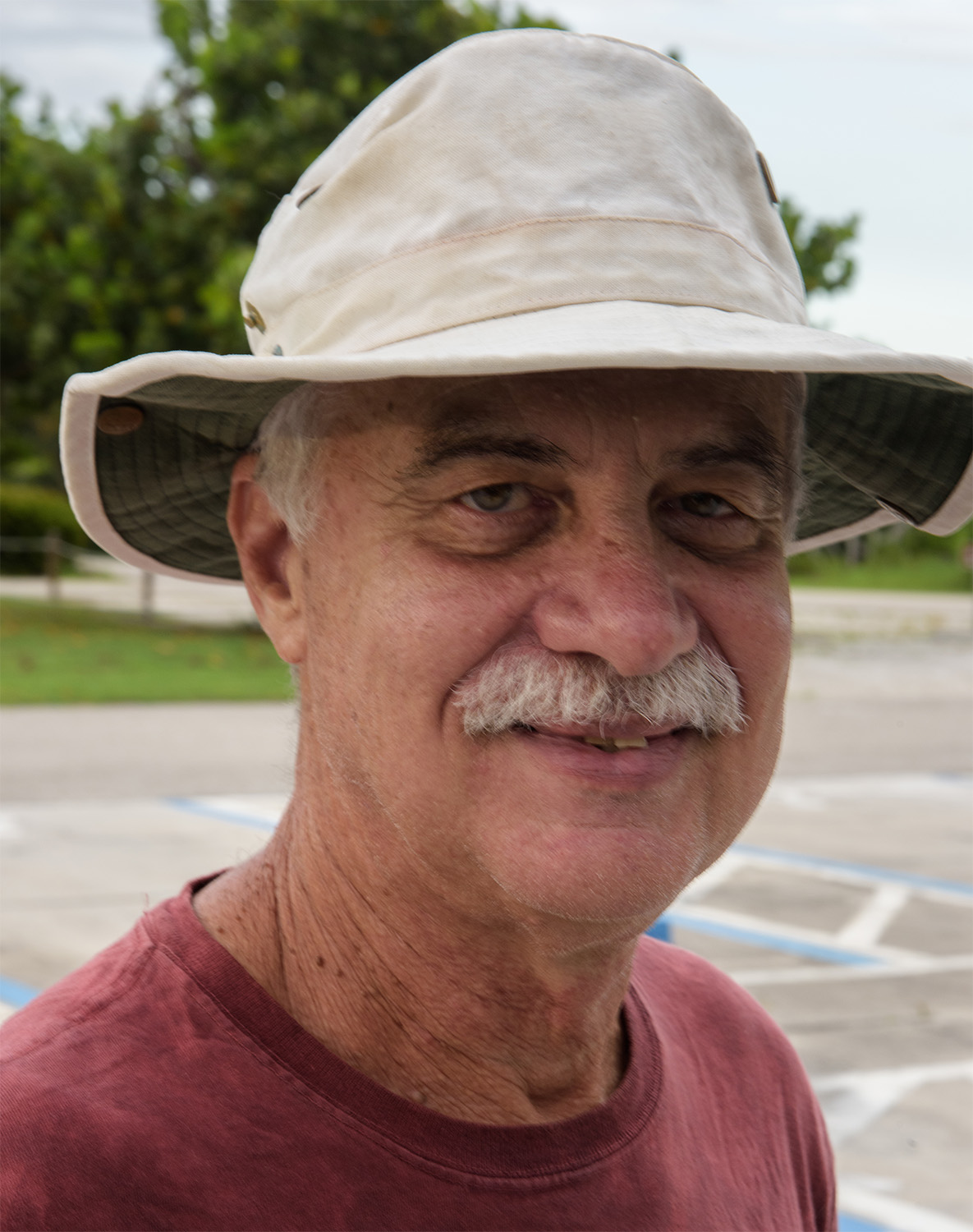 Larry Treadwell

(Groups 36 & 67)
Jerry. This month I am sort of tuned in to architecture and buildings with line. While browsing the current images you photo stood out. I really like the strong lines that you emphasize as they make for a dramatic image. You might consider cropping the man on the far right.

If you get a chance check out group 36 and but B/W building there. You might find it interesting. &nbsp Posted: 10/13/2020 13:10:48
---
---
---
Paul Hoffman
Did the people who wanted a building throw a blank cheque at the architect and say make us something and he said "I know I will make something for photographers to come and play with". Well he did. Look at all those shapes and lines that you can have fun with. Go on tell me that its like a lot of the UK, if you get to close with a camera a man in black clothing comes out a tries to take your camera.
I do think you have taken a nice record shot to shows us what the building looks like and now you are going to shows us what you can get if you get close. Great building. &nbsp Posted: 10/19/2020 05:34:02
David Halgrimson
I was stopped once by a man in black while photographing the light rail in Phoenix. He told me I was not allowed to take the pics due to Home Land Security, I told him I had permission from the light rail head office, which I did, and that either way it was not illegal. He pressed his point and I decided not to get my self in trouble so stopped. I contacted the head office the next day and they had heard of my experience and told me I had the right to shoot there and that the security people were informed, did not have any issue after that. &nbsp Posted: 10/20/2020 09:46:43
---
---
---
Steve Knight
I must have been an architect in a previous life 'cause I love this type of photography. This is a terrific shot of the iconic side of MAM illustrating the straight lines complementing the arches and sweep of the wings. I agree on either cropping or removing the dude in the right foreground. Having been to MAM myself, he appears much to large in relationship to the true size of the Pavalion. &nbsp Posted: 10/20/2020 00:31:36
---
---
---
Please log in to post a comment