Vincent Cochain, EPSA
---
October 2020 - Jana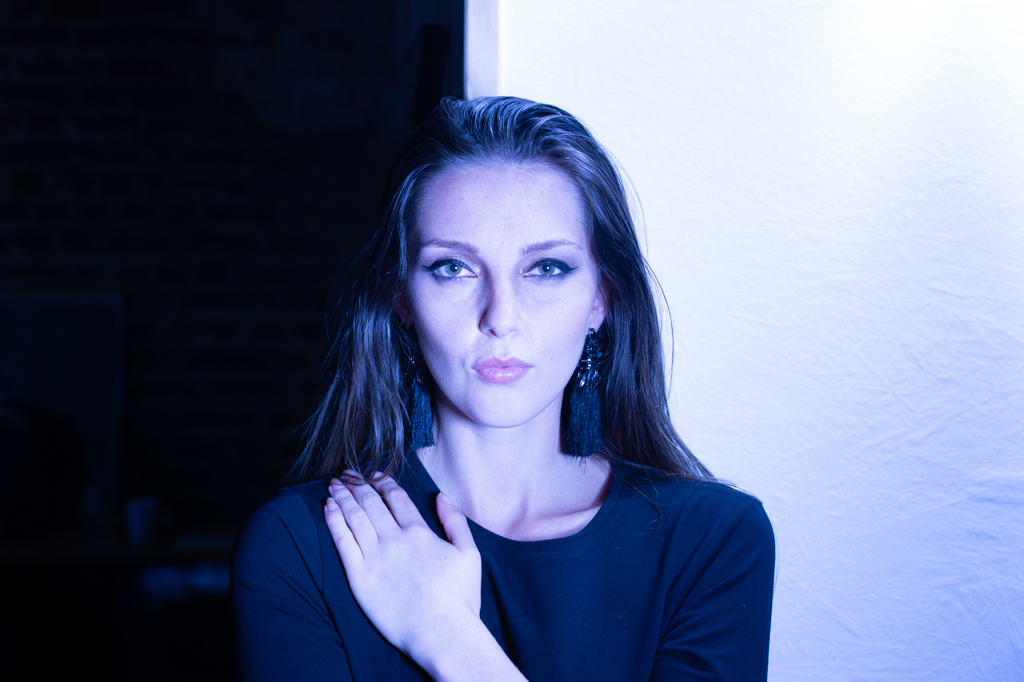 Original
About the Image(s)
Technical: 1/160, f/8 ISO 100 at 80 mm (FF), and 2 flashes.

A workshop was organized about the light. First participation for me. We were 5 photographs. After the experience, it is too much. Now I would prefer to be max 2 photograph. You will have more time to speak with the girl and to prepare the different the pose of the girl. Now I would change some position of the arms, the clothes, … for the next workshop.

BEFORE THIS WORKSHOP, I didn't know how to realize such picture. - 4 IL for the dark (black), and two flashes for the white, one for the light on the wall , the other towards the girl. She stood "50 %" against the wight wall of the studio (right of the image), and "50 %" against "nothing" (another wall 4 meters behind her) (left of the image).

I increased quite a lot (+ 69) the white and decreased (-80) the highlight. To have a "softener" skin, I also reduceD the clarity and the texture. As the studio was quite new (and not yet completely finished), I had the remove the wooden "slat" above het head.

Thanks for your comments.
---
3 comments posted
---
---
---
David Halgrimson
I much prefer the B&W version, the color version is very harsh. An interesting concept with the black and white half and half. Great focus and catch lights on the eyes. smooth tones on her skin give her a strong impact. For whatever reason the hand looks out of place and pulls me away from her face. It almost looks like it is not her hand, just an odd feel for me. &nbsp Posted: 10/03/2020 14:11:59
---
---
---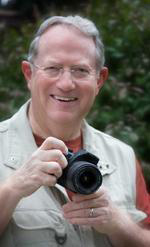 Jerry Hug
I really like the soft tones of her skin. Nothing was blown out on her skin tones. Very good. &nbsp Posted: 10/05/2020 09:56:42
---
---
---
Paul Hoffman
The idea of doing a half and half set-up for a pay a show set-up is very brave, it is a hard set-up to do and get right. To be honest, he has not as the model has not been lit well. Also if you are doing a paid shot, some effort on the model part would have been nice, when ever I did a paid shoot in a studio, I would always have model in full make-up and in costume and each member of the group would get 10mins with each model in each set-up.
Because of the bad balance of lighting on the models face, not your fault your softening and work is losing most of the definition on the right side and the face and hand are very harsh with the lack of the right lighting contrast, again not your fault.
One thing you should have done as you were primary photographer was to move all the hair off her should and hand. Would make a great difference.
The image has faults but are not of your doing, this is the main problem of going to these training days. Not all are as good as they say. But you have learnt a new technique. &nbsp Posted: 10/19/2020 05:53:51
---
---
---
Please log in to post a comment