Larry Crook
---
September 2020 - Burmese Shadow
Original
About the Image(s)
I took this image several years ago with my Lumix LX-7 point and shoot camera. Settings were f2.8, 1/1600, ISO 80.

I converted the raw file to B&W using SEP2, adjusting the contrast, structure, and brightness.

I watched this man walk in the shadow for a while, then when he stepped into the light I released the shutter. I like the light and shadow and the elements of man, boat, and temple. But does it work for people who were not there, who didn't feel what I felt?
I'm the small shadow on the edge of the dome.
---
5 comments posted
---
---
---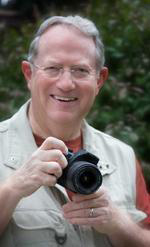 Jerry Hug
The B/W is an improvement over the color image. Cropping in the original is really hard to fix in a B/W version. You could consider taking the boats out of the photo.

For me, the photo is about the man and the shadow of the temple. The boats are nice but cropped too tight and give what we call a ping-pong effect. Your eye keep flipping back and forth between the man and the close cropped boats. Not sure how to fix the issue. &nbsp Posted: 09/06/2020 10:21:50
---
---
---
David Halgrimson
Did not see the man in the B&W, but he is very clear in the color. I have to agree with Larry on cropping out the boats, to me the story is the man and the shadow of the temple. If the boats are cropped out the man becomes the main subject and with a little adjustment to him the image will have strong impact and interest. &nbsp Posted: 09/06/2020 10:32:13
---
---
---
M. Arfan Asif
Interesting one Larry. I agree with Jerry and Dave, for me too it is about the man and the shadow, since the boats are dividing the attention and they are in tension zone. If you have more of the temple shadow it would help. Still interesting. &nbsp Posted: 09/09/2020 02:18:39
---
---
---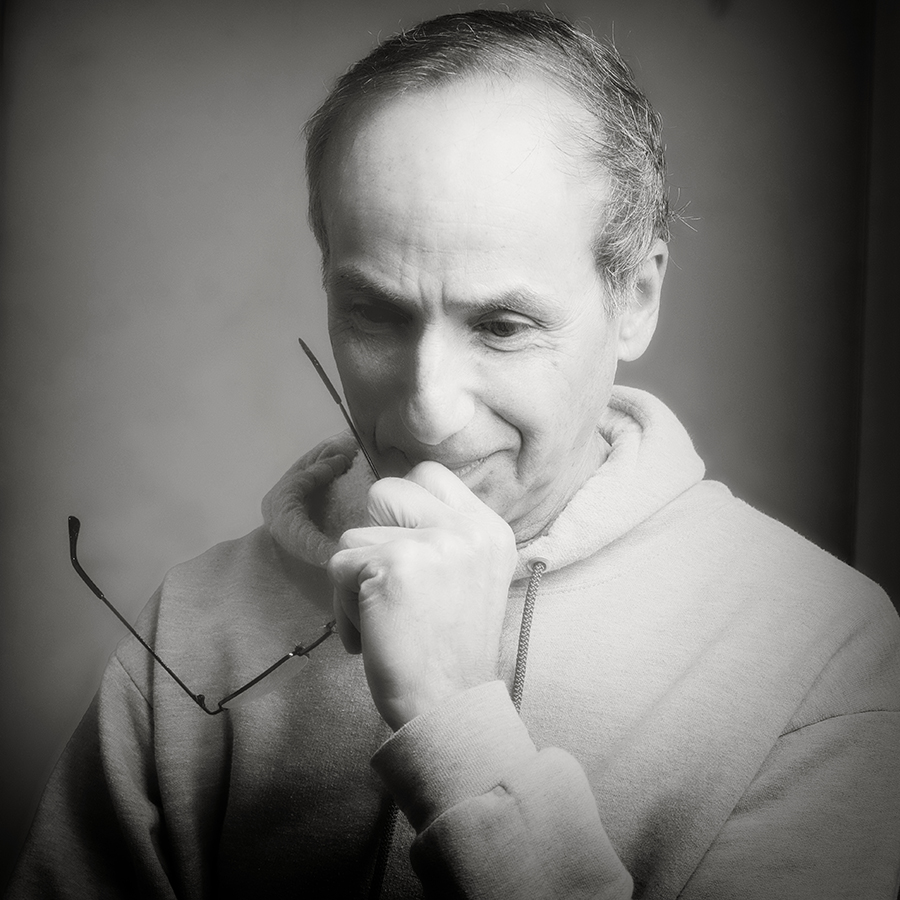 Lance Lewin

(Groups 83 & 87)
Gee, this is a fine composition, Larry. A prime example of using Light & Shadow to "create" something more than initially meets our eyes.

The scene very much reveals the vernacular of this location, its people and way of life - well done. &nbsp Posted: 09/09/2020 07:01:46
---
---
---
Paul Hoffman
An interesting subject that I have to agree in the mono version removing the boats makes for a more powerful image and uses the light and shadow to tell the story. The man then pops in the image. However in the colour its the opposite I would work on the tones of the boats as the are a touch over exposed and then that will tell another story. So not bad, two images in one. &nbsp Posted: 09/12/2020 06:38:02
---
---
---
Please log in to post a comment