Vincent Cochain, EPSA
---
September 2020 - Together
Original
About the Image(s)
Technical: 1/200, f/2,8 ISO 400 at 38 mm (FF)

As already mentioned I like to take picture of dance. I met last year the mother of a dancer, and after some mails, I proposed to take pictures of her (who came with her boyfriend) in town with the dancer clothes. We did it last Sunday.
This is a picture of them in a park. Nice experience with sometime people looking and appreciating this work.

Not always easy for us. For exemple: I saw now the 2 legs are not perfectly horizontal… It will be for next time.

I put it in B&W because of the background (house) disturbed me, and I find the picture softer.
Generally with people on a picture I don't use Silver Efex Pro because I don't like the treatment. I wanted to try once, and I was happy with the preset 15.


Thanks for your comments.
---
8 comments posted
---
---
---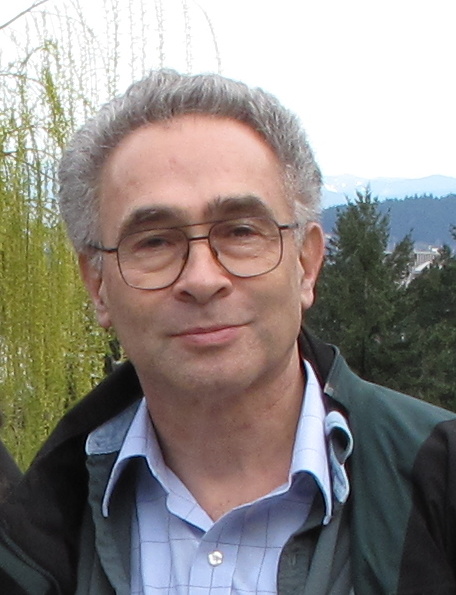 Stephen Levitas

(Group 32)
Oh boy, you are taking on a lot. And this shot is doing very well. But there are so many challenges. You identified the lack of level in the legs. But there is more. The scant draping of the woman's left leg shows great athletic muscular strength, but the other leg is discreetly covered, expressing a mood of graceful modesty--quite different. Both are legitimate, but I think this image is better with the modest draping, however strong and beautiful that left leg is. Then you can think about arranging their hair, and the man's eyes and fingers. It never ends.
Have a look at the dance photographs of Barbara Morgan for some history. &nbsp Posted: 09/02/2020 18:45:08
Vincent Cochain
Dera Stephan,
Thanks a lot for your relevant analysis. I fully agree with you and the other comments. I was happy for this first shooting, but I see there is still a lot to do (for the pictures). I think the dancers also agree with us. &nbsp Posted: 09/07/2020 05:55:09
---
---
---
Larry Crook
I really like the composition of your image although I agree that the asymmetry is a bit of a problem. I prefer the muscular leg. What first bothered me looking at your image is the way the subject fails to stand out from the background.
My version: after cropping your orginal file, I used SEP2 preset 15 , then I used the green slider to darken the foilage, and added vignette (lens falllloff 3). Last,I added a spot correction to their heads (decreased brightness, increased contrast, no structure). To me this version better seperates the subject from the back ground. &nbsp
Posted: 09/05/2020 13:52:04
Vincent Cochain
Thanks Larry for your version.
I was at 2,8 and the background is still present...
The crop is indeed necessary. &nbsp Posted: 09/07/2020 05:58:47
---
---
---
David Halgrimson
There is a lot going on here and the background seems out of context with the subjects. The difference in the left and right legs draws attention and the somewhat blank look on the gentleman's face causes me to wonder what he is thinking. For me all these things create a tension that keeps me looking.

Technically I think Larrys version helps but does not add to or take away from the story in the image. I find it very strong and compelling. &nbsp Posted: 09/05/2020 14:19:29
---
---
---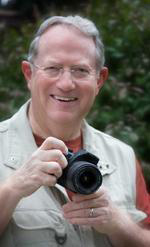 Jerry Hug
Really an interesting pose. One does not usually see a ballet dancer sitting in this pose?

I think the highlights in the background could be darkened so as to not distract from the dancers. &nbsp Posted: 09/06/2020 10:00:35
---
---
---
M. Arfan Asif
Very interesting. I agree the background may not be appropriate. Though a 2.8 was used still the separation has not been achieved. I like the effort from Larry in this regard. It is unusual to have a ballet dancer in this setting, but yes it does take off on a contemporary feel with a difference. The emotion portrayed helps one to stay in the image and ponder. The highlights in the background also need some treatment. Overall a good image that sets the viewer to introspect and derive more. There are many photo artists that take dance photography outdoors though it is not the normal. Check out Dane Shitagi, Yanis Ourabah's work. &nbsp Posted: 09/09/2020 02:12:22
---
---
---
Paul Hoffman
The pose and the set up of the two dancers is great even if the legs are off level, that stare is intimidating, but the shape is emotional. Now the question for me is how good at PS are you, as these two need taking out this background and putting into another seen as the setting does not suit them. I must say that I prefer the colour version as the red is so powerful and you can easily do things about the house. Good effort, do more. &nbsp Posted: 09/12/2020 06:28:23
---
---
---
Please log in to post a comment