Paul Hoffman
---
August 2020 - Boathouse in the Mist
About the Image(s)
Minolta 7D – Minolta 17-35mm 2.8 @ 28mm ISO100 F16 1/30

Many years ago, on one of my very early morning drives around the local lanes looking for images I came across this small gate next to the little brook of the River Chelt. It was around 6.30a.m. in January 2004. So, I thought that I would have a look and I walked into the beautiful oasis of trees and river that opened into grass and this lovely lake. Just loved the feeling of this with the mist and the boathouse, to be honest the lake was not big enough for a boat house, but for me it was placed perfectly. I went back to this place many times, but only in the winter, in the snow it was wonderful. One morning a man turned up with two gundogs and a shot gun and introduced himself as the owner and this was his back garden. But as I treated it so well, he allowed me to stay.

This is one of the first picture I ever took digital and was taken back in 2004, its never been seen outside my personnel collection. Sorry its such an old one but my PC went bang, and I am still building the new one.

Stay safe and well.
---
2 comments posted
David Halgrimson
A very soft feeling with great light coming from the top left and lighting the water and water plants. The light pulls me right to the boathouse. Wonder if a little more adjustment to the boathouse would bring it out more. &nbsp Posted: 08/04/2020 14:07:50
---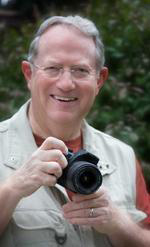 Jerry Hug
Paul, you really caught the mood and essence of the scene. So glad he liked you and what you were doing. I have learned too watch for folks and dogs in country travels. Guard dogs especially. I used to carry pepper spray when I was out riding a bike on country roads and did not know the area.

The upper left corner has a little distraction and could be taken out if you so choose. Love the beautiful misty morning look. &nbsp Posted: 08/04/2020 14:26:03
---
Please log in to post a comment