Vincent Cochain, EPSA
---
June 2020 - Horse
Original
About the Image(s)
Technical: 1/160, f/6,3 ISO 560 at 52 mm (FF)

There are horses next to house of my youth. I proposed to the owner of these horses to take pictures. She agreed and was happy. It was last Thursday at 6 PM (awful light…). First experience for me, but I like to try something new, this is the way to learn.

After the classical corrections (objectives, Black, White), I worked with a radial filter where I increase (+2.7) the exposure for the "outside", after, for the inside, I increased the texture and clarity.
Thanks for your comments.
---
This round's discussion is now closed!
7 comments posted
David Halgrimson
Your post processing really brought out the details in the horse. Although I am not a fan of white or bright vignettes this works well to emphasize the horse. The pose of the horse, looking at you from the side provides a good view of its face. &nbsp Posted: 06/01/2020 18:26:29
---
Larry Crook
The overall effect is that this looks almost like a painting. The horse's face is in focus and well lit and his eye grabs my attention. Showing the horse in his own environment is a very good idea, but the bright background doesn't work well, especially with the horse's white lower legs. This is a great first try and I would encourage you to keep at it. &nbsp Posted: 06/06/2020 09:43:32
---
M. Arfan Asif
Dear Vincent, You tried under very difficult lighting conditions and rescued the image to a certain extent. I am sure such images challenge ps skills. Since you mention that these horses are within reach, I would prefer you take such lovely subjects in good lighting condition as the vignette is looking like a cut out and the whites compromised on many areas. Having stated you did wonderfully well to bring the image to this state which would have been very difficult for me! Good Light to you Vincent. &nbsp Posted: 06/07/2020 03:09:48
---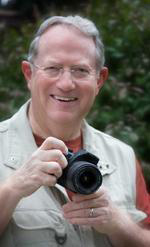 Jerry Hug
Vincent, you sure improved the horse in your editing. I like you try things that do not always work for me and I have accepted that fact. I always hope the someone that views what I do has some positive reactions from my image.

The top of the image is so blown out because of the light that you had to work with. Now, is it possible to improve the image or just go back and shoot in better light. Your call. &nbsp Posted: 06/08/2020 07:30:10
---
Paul Hoffman
I have to agree that you have done really well to bring out that much detail in the horse, to be honest, the background is so bad because of the light, that you may as well cut the horse out and use it in its own fantasy image or in another background. A great one to practice with. As they are next door easy to go back and take more if the owner is still happy. &nbsp Posted: 06/12/2020 08:22:19
---
Steve Knight
The horse looks great, but the blown out background is distracting. The lower legs virtually disappear in the bright foreground. Maybe cropping where the head and body of the horse is more prominent eliminating the bright foreground? I don't know, that's a tough lighting situation to work with. &nbsp Posted: 06/12/2020 14:19:05
---
Vincent Cochain
Thank you all for your constructive comments and encouragement. &nbsp Posted: 06/16/2020 04:38:24
---