Paul Hoffman
---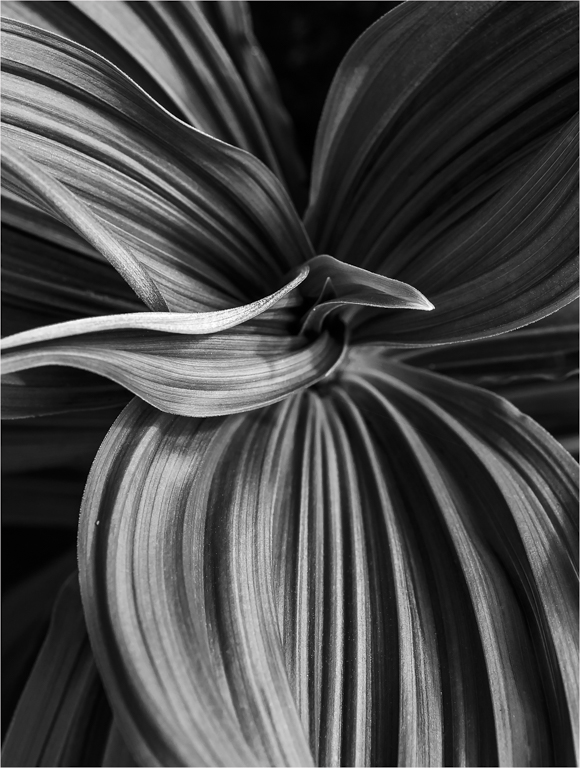 March 2020 - Hosta
About the Image(s)
Sony A77 – Sigma 18-35DT 1.8 Art @35mm ISO100 1/250 F4.5

This was taken at Bodnant Gardens, North Wales which is a national trust property which is renowned for its ornate Italian terrace garden but it is massive and is a wonderful place to visit with so many different areas to view.

But how many times do we walk around these wonderful gardens looking at the bigger pictures and miss the smaller delicate shots that are just under our noses. I liked this owing to the shapes and the lighting that fell on it.

Processed in Lightroom for tones and then in PS and TKV& for luminosity masks to adjust the different tonal layers.

Makes a pleasing image and a great card.
---
This round's discussion is now closed!
9 comments posted
David Halgrimson
The shapes, lines, texture, tones, composition are all strong and pleasing. Sharp focus makes it very crisp looking. The thin stroke around the image really makes it stand out from the background. Only thing I see it the lower left is soft, not sure why. &nbsp Posted: 03/01/2020 10:48:37
Paul Hoffman
I focus on the dead centre of the plant so I would not get caught by that central spire rising, the bottom left is the leaf rising fast towards the camera and the angle of the camera and the shallow DOF. &nbsp Posted: 03/02/2020 05:34:36
---
David Halgrimson
A great shot Paul &nbsp Posted: 03/02/2020 16:35:45
---
Paul Smith

(Group 93)
Paul,
I am not in your Group ( I am in Group 93) but as I was perusing other Groups, I came across your "Hosta". It is excellent...proper focus, proper exposure. That said, please click to my image at Group 93, and advise how I can make my Aloe a better B/W image...please. &nbsp Posted: 03/03/2020 16:04:34
---
M. Arfan Asif
Good one Paul. The tones and compo of this image help it to stand out. The lines flow out in pleasing formations. I wouldnt change anything here. &nbsp Posted: 03/11/2020 01:45:30
---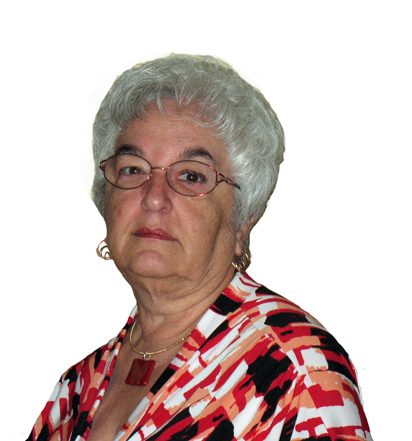 Beverly Caine

(Groups 48 & 80)
Visiting from 48 & 80
Everything technical in this image is as perfect as it gets, but the thing that stands out for me is the horizontal leaf which when I first looked at it looked like a bird resting on the leaf. Very well done. &nbsp Posted: 03/11/2020 12:30:31
---
Larry Crook
I agree with the others above: a great image.

&nbsp Posted: 03/12/2020 17:55:32
---
Steve Knight
Beautiful image, Paul. The tonal depth creates for me a vortex that draws my eye back to the center. &nbsp Posted: 03/15/2020 00:25:18
---
Vincent Cochain
I really like all the lines of this picture. I wonder if it was possible to have a square format (with enlarging the width and not reducing the high) with plenty of leaves (and lines...). It seems (to me) a little "empty" where there is no leave (end no lines).
Be Patient and Careful. &nbsp Posted: 03/26/2020 09:16:09
---