Vincent Cochain, EPSA
---
January 2020 - Tank and Soldiers on the street
Original
About the Image(s)
Technical: 1/100, f/7,1 ISO 2000 at 35 mm (FF)

Commemoration of the anniversary (75 years) of the Battle of the Bulge (Foy-Notre-Dame, next to Dinant, 80 km West of Bastogne). It Is almost the "westernmost" place reached by the German in December 1944. A reconstitution took place in this small village (+/- 50 reenactors). A week later, there was a more impressive reconstitution (+/- 250 reenactors and 10,000 spectators) in Hardigny (Place of fights in 44). Pictures for later….

I worked with LR (cropped and classical corrections sharpness and objective) and the light (decrease of the hightlight and shadow). After with Silver Effect, I used the preset 35, and to finish I used PS to remove an element on the left of the window.

Thanks for your comments.
---
This round's discussion is now closed!
6 comments posted
David Halgrimson
An interesting composition with the tank coming out from behind the wall and the soldiers kind of ignoring it as it moves in to squash them. Both the color and monochrome versions work well and the sepia tone sets the time period. The rain wet was and road also lend to the story. I like how the wall on the left works to lead the eye into the image. &nbsp Posted: 01/02/2020 15:48:13
---
Larry Crook
A very nice image that tells a story. The rain and the flat light add a feeling of fatigue or dread. There is a small white triangle at the edge of the wall on the tank that I find distracting. And the tank seems larger than the men - more so than I expect - maybe it's closer, but I feel like it is intruding on what I want to look at - the group of soldiers.
Overall it's a great image! &nbsp Posted: 01/09/2020 17:16:34
Vincent Cochain
Thanks Larry for your comment. I remove the triangle (indication panel). For the thank it was not closer, it was quite "huge and impressive". &nbsp Posted: 01/10/2020 01:57:12
---
Paul Hoffman
This must have been brilliant to be at, real jealousy coming from here, what is bugging me is the tank, it looks like the front end of a Tiger with 120mm rifled barrel early model, but as far as I am aware there is only two running and neither looks like that, so that is great for me, love to see more of the tank.
The image as a whole has the feel of the waiting for orders that you would get, a real shame that the men are not in tank uniform as that would fit the image, but having the infantrymen as great as they always went with the tank, the one odd paratrooper is a bit of a mismatch but not many would notice. I am not sure you need the tint as the feeling was already there.
I would remove the two items on the wall on the right and the two skylights as none of them would have been there in 1944.
Good image and I would have loved to be there. More tank please. &nbsp Posted: 01/14/2020 07:39:20
---
Vincent Cochain
Dear all,
If you wish to see more pictures of the event, please go on FB with my name (Vincent Cochain), there are 3 albums about this Battle. This picture is in the album "2019_12_Foy_Notre_Dame". This village "Foy Notre-Dame" (maybe 80 inhabitants) is located next to Dinant, where the Germans were stopped in December 1944.
The other albums 2019_12_14_Hardigny_Neufmoulin & 2019_12_15_Hardigny also represent this Battle. (_15: is a reconstitution). There are people in tank uniform.
It was very impressive and really emotional to take this pictures, and it was only pictures... &nbsp Posted: 01/15/2020 03:16:34
---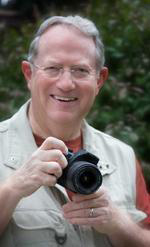 Jerry Hug
Thanks for sharing. I will go to you site to see more. Your final tonality really works for me. Glad you got this shot before the clouds arrived.

I could have used a little less of the wall on the left side. Thus giving a little more emphasis on the tank. jerry &nbsp Posted: 01/21/2020 06:40:17
---