M. Arfan Asif, APSA, MPSA
---
August 2019 - The Race
About the Image(s)
Action of sports photography requires fast reflexes. It is also important to achieve a vantage point and the resulting perspective should have an interesting element. The test is to get the specs correct. Capturing the camel races in the traditional waist level shots proved boring. Here I tried experimentally to go as low as possible and get more drama to the image. I am not sure if I achieved that convincingly. The manual exposure mode was used with F7.1 at 1/800 sec with focal 24mm on Canon 5DMk2. The image was processed in PS6 and converted to mono. I used the levels to ensure adequate contrast for the image and details in blacks and whites. A thin 2pixel stroke was added. Your comments.
---
This round's discussion is now closed!
11 comments posted
David Halgrimson
A great move from the standard vantage point. It has a good first impact and interest. I think it works well and shows great action and tells a story. The crop for me is a bit too tight, would like to see a little more of the camels as I think they may be the main subject. I tend to feel the emphasis is more on the people in the background and not so much on the camels, probably because the camels are muted and the people very well lit. Still a strong image. Maybe take out the item in the top right corner. &nbsp Posted: 08/10/2019 13:58:16
---
Paul Hoffman
With a focal length of 24mm this was a brave position to take up as it would only need a slight deviation to become very expensive one way or another. You view point is great and is different enough to be a breath of fresh air.
But I do think it could be cleaned a touch, Crop right and left would balanced the image better and if you are good with PS clone the person out that is under the camels legs. Had a quick go but with more time and the original you will get it much better. &nbsp
Posted: 08/15/2019 08:49:39
---
M. Arfan Asif
Thanks Dave, for your inputs here. Agree both the human elements as well as camels do compete for attention due to the dynamism and action. I need to crop the top right. Thanks.
Thanks Paul, you have improved the image considerably; the tighter crop has impact; though Dave differs and wants more of the camels, which I dont have. Yes I did take a risk and probably may not make another attempt after being the told the story that one camel went haywire and created a stampede! &nbsp Posted: 08/16/2019 13:33:45
---
Steve Knight
I agree with removing the dude under the camel. Paul's version makes quite a difference. But otherwise it's terrific. I don't need to see more of the camels as the two men urgently waving them on tells me everything I need to know. &nbsp Posted: 08/16/2019 16:04:17
---
Larry Crook
This is a very dramatic image. The low point of view with the wide-angle works well (it looks dangerous.) It is helpful to me to see how the above recommendations strengthen the image. Thanks. &nbsp Posted: 08/17/2019 16:04:56
---
Larry Crook
&nbsp Posted: 08/17/2019 16:04:59
---
Vincent Cochain
Very good idea to try anything new. Is is a good way to discover other images.
The fram is excellent, even "almost" perfect. The perfection would have been with a smaller boy on the right te see his head (between the camels legs). It didn't depend on you….
As Paul proposed it, it is now better to remove this person. &nbsp Posted: 08/23/2019 06:47:02
---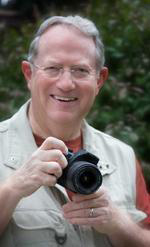 Jerry Hug
What a start to the race. Glad you tell the story. Also makes taking the photo even more tricky. Yes, take out the man under the Camel's legs.

I am sure that you held the button down for multi images in just a few seconds. For situations like this situation I have been taking videos in 4K and 30 frames a second. Then harvesting off a single frame. I get more images to select from and the quality in not compromised.

With a 24mm lens, you must have been in a very dangerous location?
You really got great tonality of the hide of the beast. &nbsp Posted: 08/24/2019 16:45:51
M. Arfan Asif
Yes Jerry, 7 frames in a whisker, as I had to pull myself out as one of the Bedouins gave a shout! Agree with all the man under the camel's leg should go! Interesting to know that the 4K video would be more apt in such situations. Thanks to all for their inputs. Most helpful. &nbsp Posted: 08/25/2019 09:09:01
---
David Halgrimson
Just saw Jerry's comment about doing 4K video and harvesting single images. I started doing that for birds, it is difficult to catch birds while shooting single or even burst shots, but using 4K video I am able to get some very good action/flight shots. &nbsp Posted: 08/24/2019 23:26:19
---
---