Vincent Cochain, EPSA
---
August 2019 - Discussion
Original
About the Image(s)
Technical: 1/125, f/3,5, ISO 6400 at 200 mm (FF)

This is the kind of picture I really like to take: a dance spectacle. In this case it was in the theatre of our town. Not always technically easy because the lack of light and not to disturb the people (shutter on quiet on the Nikon, not a "Z" series which will be useful …). With the "experience", we can anticipate the future movement (scene) to capture it. Here it was a "quite" scene, and I took it to make a B&W picture.

I "only" worked with LR.
---
This round's discussion is now closed!
8 comments posted
David Halgrimson
I find the lighting, shadows and highlights to be very strong with strong impact. The image overall tells a story for the viewer to determine for themselves. The B&W version works much stronger than the color. Great shot. I would only recommend adding a stroke to make it stand out from the background. &nbsp Posted: 08/07/2019 12:34:33
---
Paul Hoffman
Now they do say that everyone will have there own opinion about an image and mine is the complete opposite to David. For me as the viewer owing to the shadow and lighting I find it very hard to engage with this image. Its like my brain won't let me in. I find the group of girls to the left to heavy for my eyes and the girl on the right just does not draw me enough. Sorry. &nbsp Posted: 08/15/2019 09:09:24
Vincent Cochain
Hello Paul.
Please don't be sorry, it is just the aim of the group analysis.
I always read the opinions with attention as it is a good way to learn how other people see our picture. The "negative" opinion is also a good way to improve ourselves.
So thank you for that. &nbsp Posted: 08/20/2019 04:46:12
---
M. Arfan Asif
Dear Vincent, wow, when I read 6400, I am surprised that you managed this shot so well. I see play of light here and definitely the mono is much better than the color. But for me the image has multiple elements and though generically they are the same, it is busy for me. Infact the second girl on the left creates a conflict in eye movement and the harmony is affected. Still I see a good and conscious attempt to emphasize the play of light here. &nbsp Posted: 08/16/2019 13:44:30
---
Steve Knight
So where does the photo take me? The brightness of the girls at the periphery keeps my eye moving across the image making me think that immediately after the photo was snapped the girls burst into action dancing across the stage. There is a tension there I like. For me it also works much better in mono. &nbsp Posted: 08/16/2019 16:21:25
---
Larry Crook
The image is dramatic and interesting. The light is uneven on the faces (which you can't control) which makes me a bit frustrated trying to figure out what is going on.
I like the reflection on the floor and wonder if you have tried including more of it in your images. Nice work. &nbsp Posted: 08/17/2019 16:26:53
---
Vincent Cochain
Thanks to all for your comments.
Here are some more words:
1. I agree with the need of the stroke around the picture.
2. The second girl on the left can disturb (other direction of the sight than the other girls) or that can attract attention.
3. I always try to be (to have my camera) at the same level as the eyes of the dancers. That unfortunately limits the possibility of reflection. I agree that in this case more reflection would have been better.
&nbsp Posted: 08/20/2019 04:59:41
---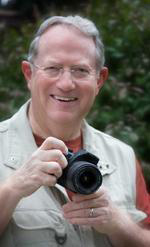 Jerry Hug
I am sure that you captured many frames and picked out the best frame for your show and tell. Stage lighting is wonderful if done properly. This lighting was not the best as you pointed out. They woman sitting down could use a tad of dodging on her face. A thin black line around the image would help define where the image starts and stops. &nbsp Posted: 08/24/2019 17:03:45
---