Bob Scott
---
October 2020 - Hungarian Parliament
About the Image(s)
This is the south end of the Hungarian Parliament on the Danube River, obviously the most often-seen shot from across the river on Buda Hill of the long west side. This was shot with a Nikon Coolpix B600, a point-and-shoot, because on the Buda Hill, two days earlier, I stumbled on cobblestone and my D750 hit the pavement. It looked fine but didn't work, so I found a shop and bought this unit (ending up with documentation in Hungarian).This was taken the evening of Sept. 25, 2019 before we boarded our boat on the Danube.

I thought the view was unusual and all sides of the building lend themselves to drama. We toured the building and grounds that morning before I bought the new camera so I had scouted it for best sites for shooting and returned to take photos from the places..

Since this was not shot with a camera that produces raw files, this is the original JPEG. This was cropped in the lens and in this latest version—I just hit the autofix feature in Apple's Photos software.


---
7 comments posted
---
---
---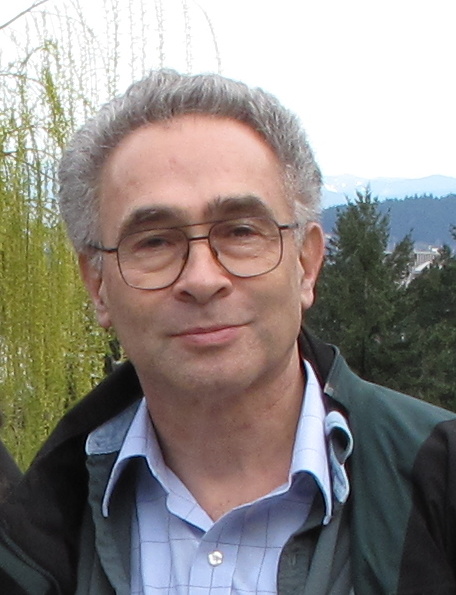 Stephen Levitas

(Group 32)
Hello Bob,
This is a fine shot of a touristic building. My only comment is to consider the touchy question of altering the perspective that results from looking up at the building. It is actually what your eye sees, but your brain tends to filter it out. So what to do? I suggest using "skew" in Photoshop to lessen--but not completely--the effect. Only professional architectural photographers will remove the vertical perspective entirely. &nbsp
Posted: 10/12/2020 00:52:36
---
---
---
Helen Sweet
Bob, I agree with Stephen on using skew. Yes, this is a beautiful building, well captured. You were fortunate to be able to tour and select a vantage point. We, like most, only saw it from a boat on the Danube unable to appreciate the fine Gothic Revival architectural detail you show here. &nbsp Posted: 10/16/2020 18:59:56
---
---
---
Howard Frank
Hi Bob, welcome to group 37. This is a wonderful image, especially taken with a "point and shoot camera". Good color and nice sharp image.
I took this image into Lightroom and in the develop module Iwent to transform and choose full. I cropped to get the image I am showing you. The same thing can be simply and quickly done in camera raw in Photoshop or Photoshop Elements if you have any of these programs. &nbsp
Posted: 10/18/2020 09:21:53
---
---
---
Bob Scott
Thanks
I have Photoshop Elements and didn't think it handles that. I have not gotten into Lightroom. &nbsp Posted: 10/18/2020 19:37:13
---
---
---
Subhash Sapru
You are welcome to the group, Bob. Its good to capture such buildings but my only concern is about perspective, which is due to wide lens. Howard has done well by improving it. &nbsp Posted: 10/18/2020 22:10:05
---
---
---
Ham Hayes
Bob, you can add my welcome as well. I love the detail you've captured in such an immense structure. The strong perspective actually accentuates how I have felt before in the presence of awesome architecture. It depends on the story you want to tell in the image. Very nicely done! &nbsp Posted: 10/19/2020 09:58:01
---
---
---
Peter Cheung
Very nice architectural photo. The parliament building is beautiful. The detail and colors are very nice. I agree with the comments that you can use photoshop to correct the perspective of the building. To me, I'm also having difficulty to correct this kind of perspective issue when using wide angle lens. &nbsp Posted: 10/19/2020 17:05:25
---
---
---
Please log in to post a comment