Richard White
---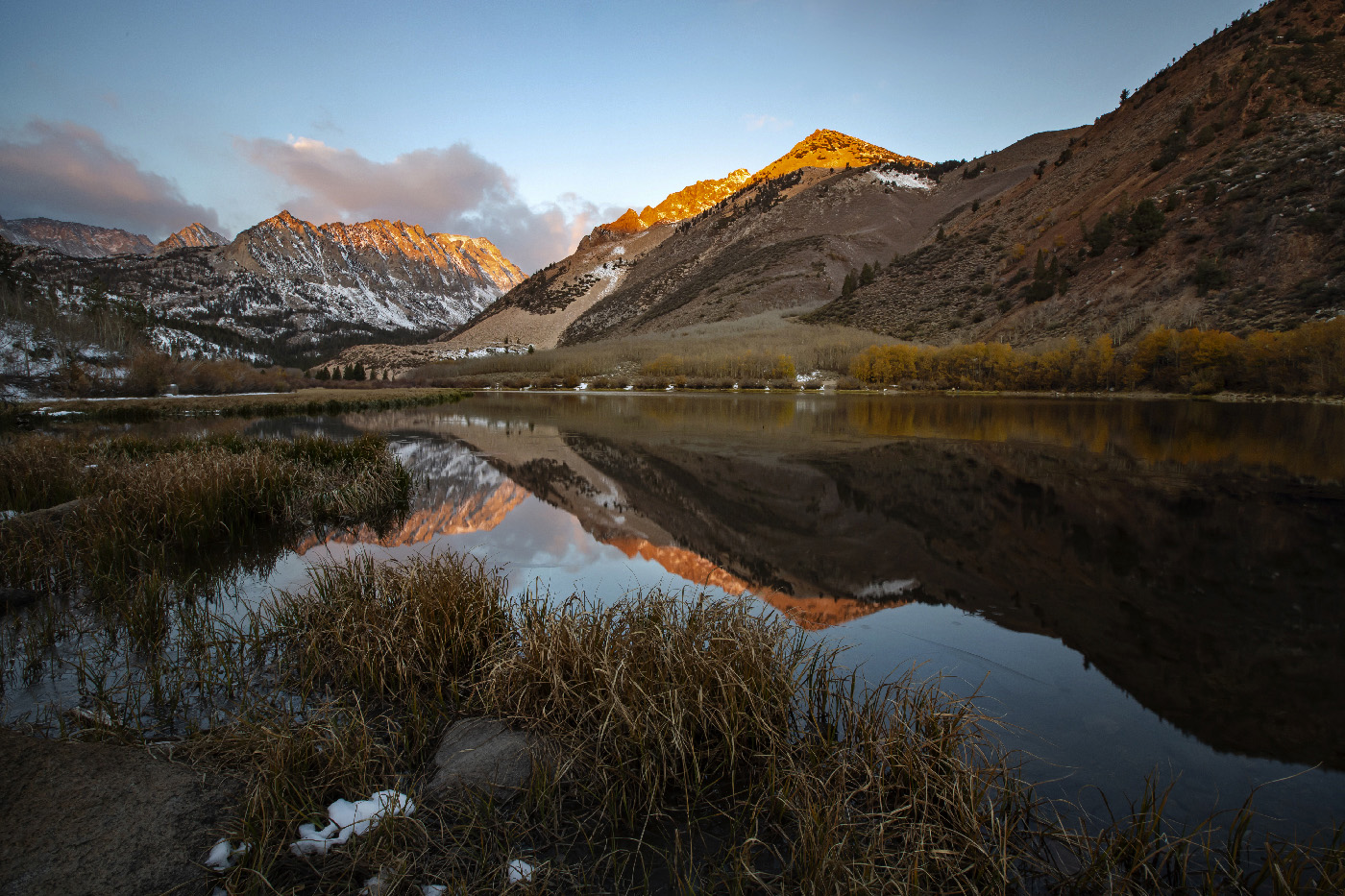 April 2021 - North Lake
About the Image(s)
North Lake, California

To be posted in April 2021

Equipment: Camera: Canon Camera 5D Mark III
Lens Canon EF16-33mm, F/2.8L II USM
Polarizer Yes
Tripod: Gitzo GT3542LS
Head: Acratech

Settings: F/18, .05, ISO 400, Standard

Deion: North Lake, California

I was on a photo shoot near Bishop, California with a group of about 10 individuals. We were taken to North Lake, just north of Bishop. I had been on the road that took us to North Lake but had never taken the side road (Just goes to show what not exploring let's you miss). We arrived in the dark and took time reviewing possible sites for the morning sunrise. This picture is one of several hundred that I took that morning, I especially selected this photo because of the morning sun on the tips of the mountains and the reflection in the lake.

I processed it in Photoshop, sharpen, enhanced some of the colors and adjusted the horizon.

---
7 comments posted
---
---
---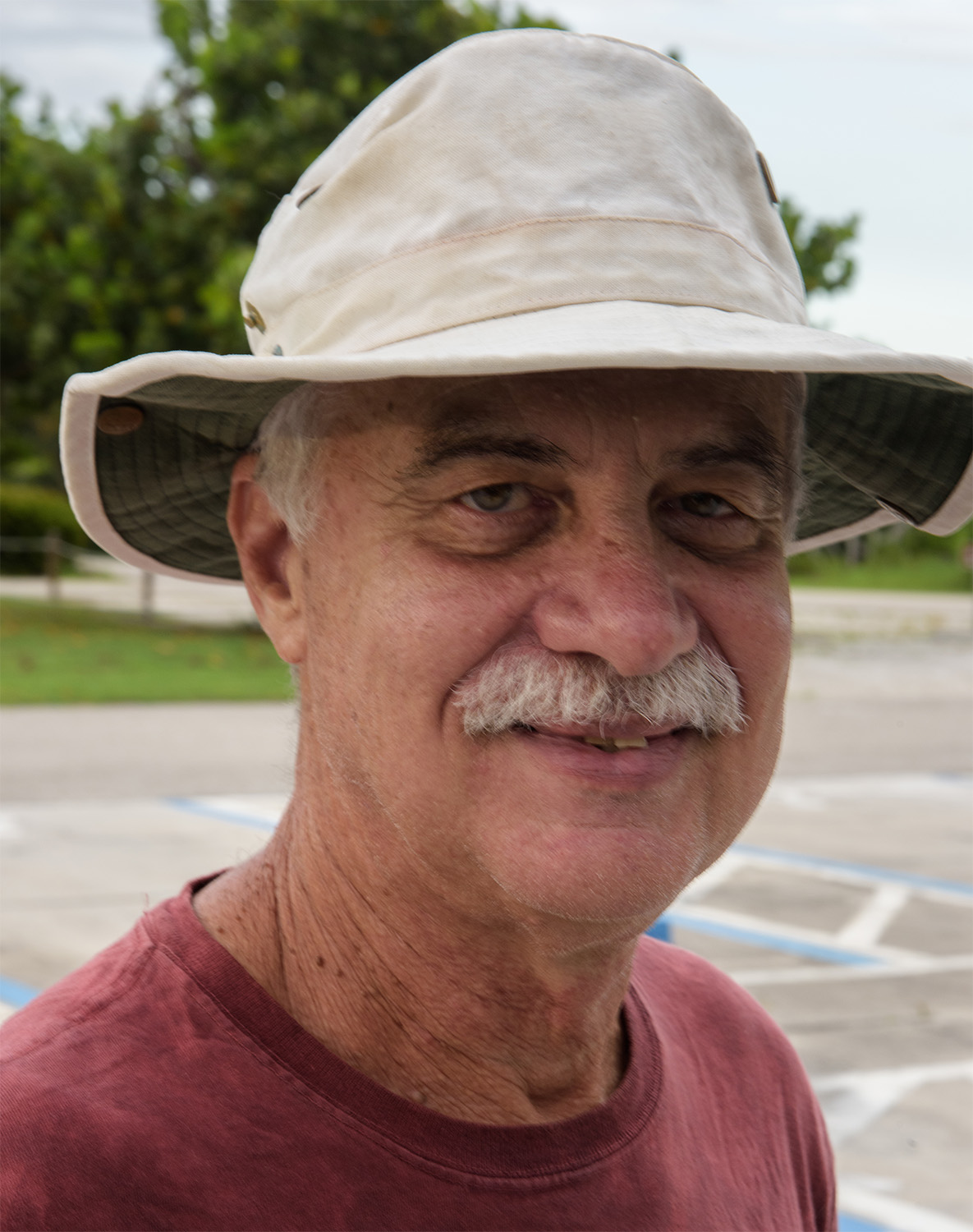 Larry Treadwell
OK, just take the prize for this stunning image!!

One of the most impressive attributes of the image is the separation you achieved between the reflection and the grasses in the foreground. Had you allowed them to merge it would have greatly reduced the quality of the image. You have great light, and adequate sharpness throughout but especially in the foreground which really comes alive. Using the 16mm lens really added to the connection between the viewer and the foreground. While the mountains are most interesting, I'm mesmerized by the foreground.

If I had to make a suggestion it would be to tone down the sky just a bit. It is the brightest part of the frame and is certainly not what you want the viewer to look at. &nbsp Posted: 04/03/2021 15:17:08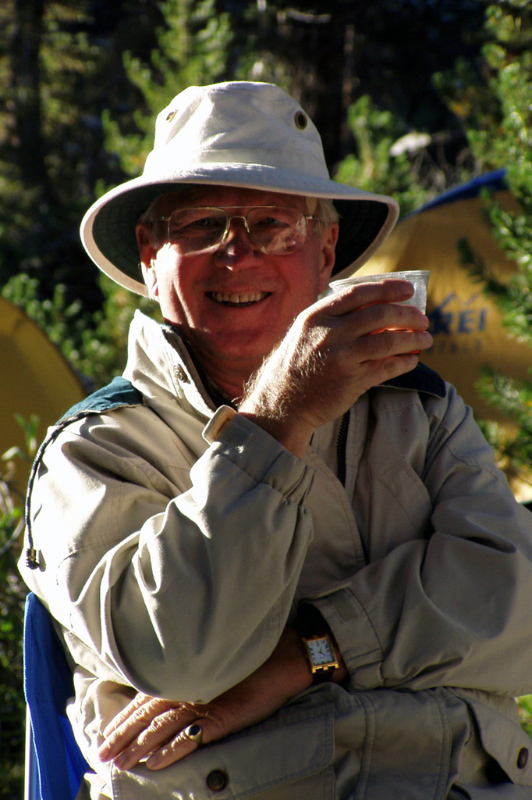 Richard White
Good suggestion. &nbsp Posted: 04/04/2021 13:50:08
---
---
---
Michael Jack
I like the composition with the full reflection of the mountains in the lake, the color palette and the foreground grasses to add to depth and place. As a nit I would have tried for a bit of separation between the clump of grass on the right and the reflection of the mountain. The snow in the grass is a bright spot and a distraction for me. I would consider cloning that out.

&nbsp Posted: 04/03/2021 17:41:45
---
---
---
Arne Skinlo
A stunning picture! This is nature at its best. I like the camera position, but if you had raised it slightly, the grass would not hit the mountain top. Since the water line is so close to the middle, I think it could be centered by cropping at the bottom. This is very picky but I think it would make it even better. &nbsp Posted: 04/04/2021 02:32:21
---
---
---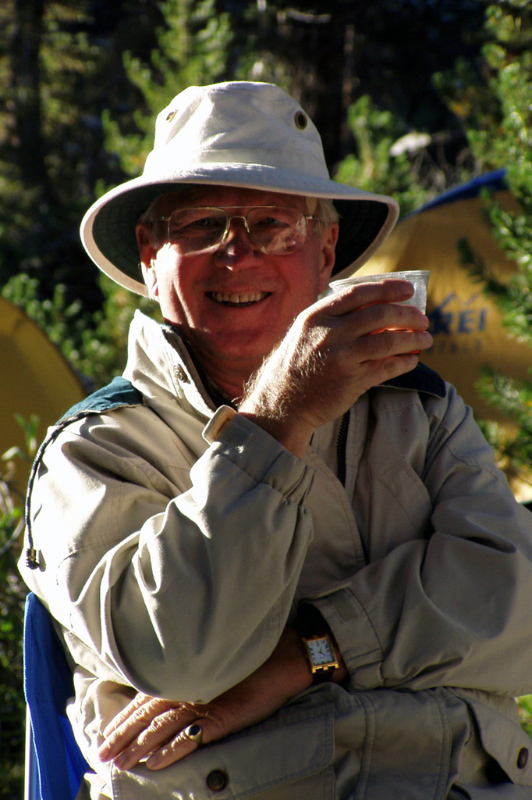 Richard White
Good point, thanks.
&nbsp Posted: 04/04/2021 13:51:21
---
---
---
Barbara Gore
This is a beautiful image and the first thing I noticed was the orange mountain tops and how it really pops next to the blue sky. These colors play up each other's intensity and the reflections just add to the image. I like the grass in the foreground and my only suggestion would be brighten the grass highlights to bring more dimension and depth.
&nbsp Posted: 04/10/2021 11:52:17
---
---
---
Bill Peake
Stunning image! I love the colors and the reflection of the mountain in the water. The only change I would make is to crop about 10 percent off the top, the sky is clear there and does not really add anything to the image, and nothing is really going on on the mountain next to it in the portion you would loose. &nbsp Posted: 04/14/2021 23:57:12
---
---
---
Please log in to post a comment