Katherine Wong
---
February 2021 - Valley of Fire
About the Image(s)
This image was taken at dusk in the Valley of Fire State Park near Las Vegas. I used a Sony 7RM3 camera handheld at a very low angle ( I was basically lying on the ground). I shot this with a 12 mm lens at ISO 400, F11, 1/100 sec.
---
5 comments posted
---
---
---
Michael Jack
I think this is an outstanding use of leading lines. I like that most of the lines are at an angle adding more energy to the image. DOF, sharpness and exposure look great to me. I agree with the composition decisions to include the cliffs in the upper third and in the center, since that is the subject of the leading lines. Just a couple of thoughts - I would consider bringing up the shadows slightly in the cliff. Did you use a polarizer? The effect of the darker center of the sky looks like the effect of a polarizer on a wide angle lens (generally do not use for a sky shot with a wide angle lens). I would consider darkening the sky on both ends of the image, or conversely, use the circular filter in LR to brighten the darker part of the sky in the center of the image to get all the sky the same exposure and then vignetting the ends. &nbsp Posted: 02/19/2021 13:25:52
---
---
---
Katherine Wong
Thank you for the comment and suggestion. The cliff was backlit and very dark. I lightened it quite a bit but maybe not sufficient. Will open it up more as suggested.
I used 12 mm wide angle lens with no polarizer (can't afford to buy those expensive polarizers for super wide angle!) and almost lay flat on the ground to take this picture. I am bothered by the dark centre of the sky too. You suggestion to brighten the centre with circular filter is a good one. Thanbk you! &nbsp Posted: 02/19/2021 17:11:53
---
---
---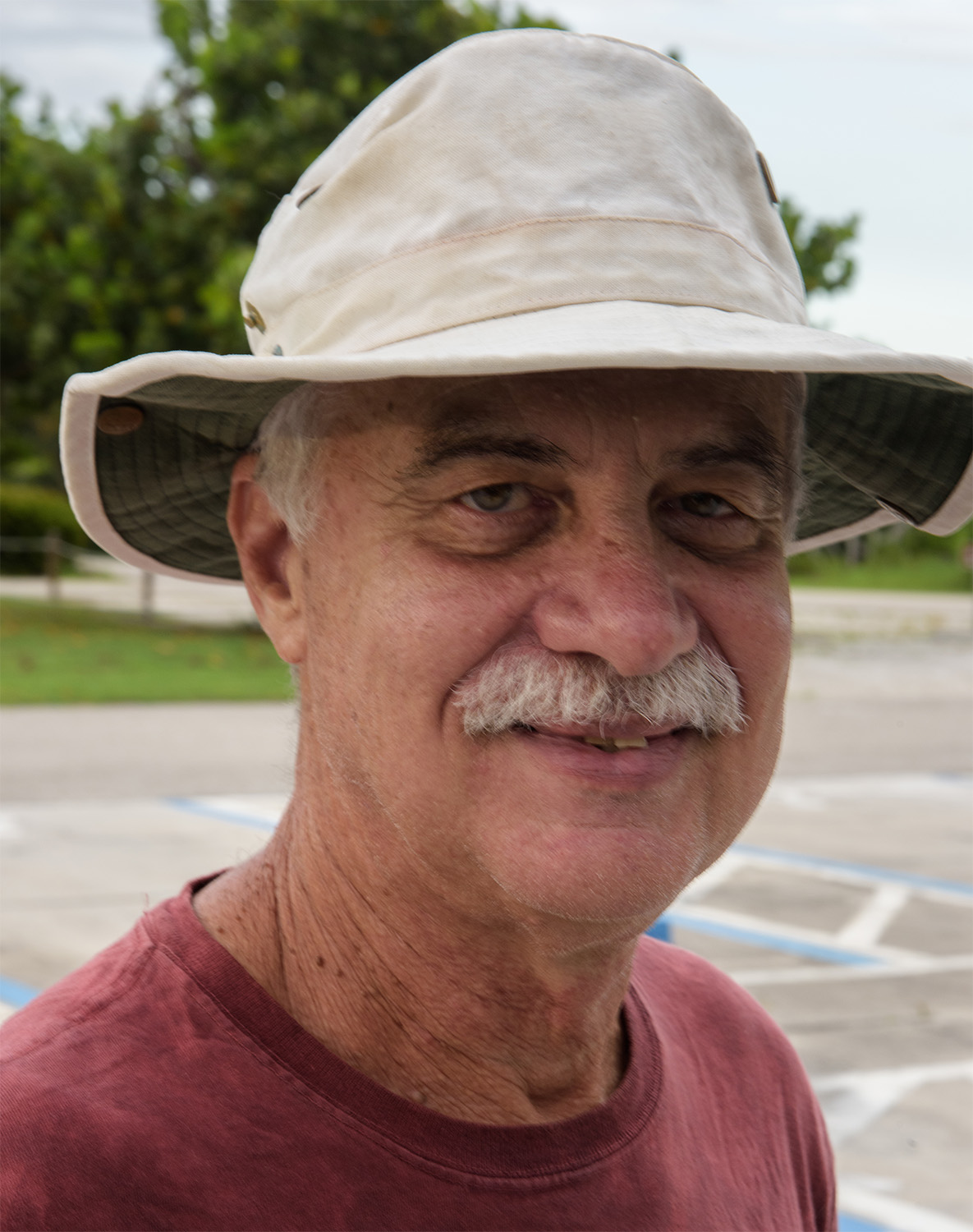 Larry Treadwell
Since Michael has already covered the sky issue, I won't go into that aspect of that e image. I will note that a polarizer is almost a must for good landscape photos.e
You have used the concept of creative composition quite well and the strong leading lines lead to your subject. All this is quite good. The fact that you have limited the amount of sky in the frame is also a positive.
In my opinion, the foreground is so massive that it makes the rock formation at the top feel like an after thought. While the light on the formation is quite nice I do not think it is enough to pull the eye upward quickly enough.
I did a bit of editing to try and make the rock formation at the top garner more attention. First, using Lightroom, I added a GND filter to the bottom. Here I increased the blacks and brought down the exposure. I then used the adjustment brush on the rock formation to increase the blacks to add detail, increased exposure and added some yellow to add to the glow on the rocks. Finally I cropped some rock off the bottom to reduce the mass of the foreground while still maintaining the lines. I thought that this made the rock formation at the top a bit more dominate since I thought that is what you wanted viewers to see. Shadows are part of the natural world and eliminating them creates a feeling of surrealism that I don't think always works. The finished image looks a bit ragged but I'm working on a very small file. &nbsp
Posted: 02/21/2021 08:55:57
Katherine Wong
Thank you very much Larry for all the valuable suggestions and taking the time to edit the photo to demonstrate the resulting effect. The subject (rock formation) looks much more distinct now. I was so impressed with the pattern of the foreground that I put too much emphasis on them rather than the main subject.
I really like the glow on the rock formation. How did you add tellow with the adjustment brush? Did you increase the saturation slider or change the color temperature? &nbsp Posted: 02/22/2021 00:23:41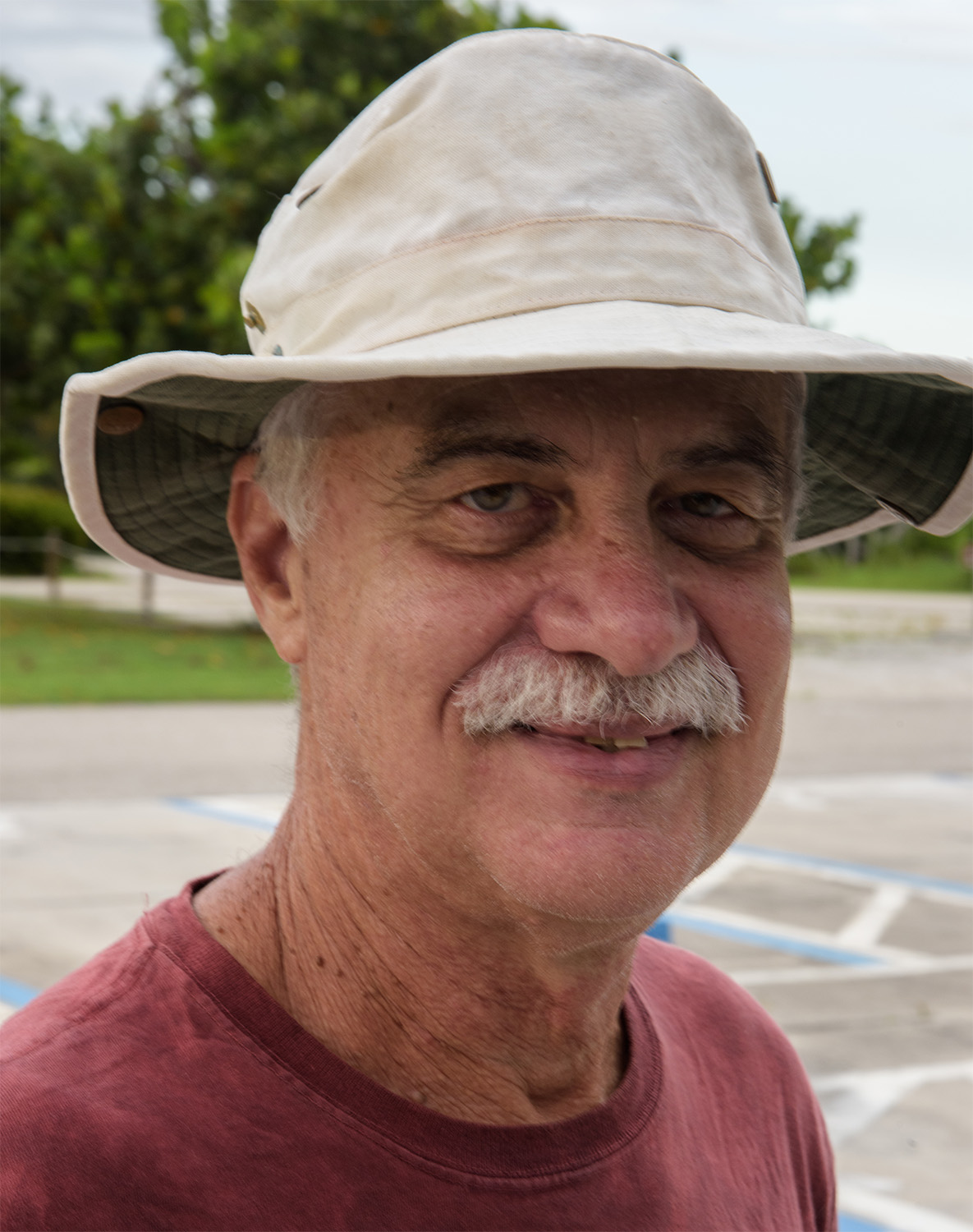 Larry Treadwell
Glad you liked the results of my edit.
I used the temperature slider under the White balance, but you could also use the COLOR GRADING panel and play with the adjustment for highlights &nbsp Posted: 02/22/2021 07:37:19
---
---
---
Please log in to post a comment