Richard White
---
October 2020 - Covered Bridge and River
About the Image(s)
Camera: Canon Camera 5D
Lens Canon EF17-40mm, F/4L, IS USM with a polarizer.
Tripod: Gitzo GT3542LS
Head: Acratec
Settings: F22, ISO 100
Exposure -0.67

Deion: Covered Bridge and River in Vermont

In October 2007 I flew to Vermont to take photos of the fall colors. I traveled to Massachusetts, Vermont and New Hampshire. In Vermont, on a cloudy gloomy rainy day, I stopped to take photos of this covered bridge and the boulders in the river.

I liked the way the boulders guided the viewers eye to the covered bridge and the way the rapids in the rivers also guided the viewers eye toward the bridge. I worked in Bridge to set the initial settings, and the worked in Photoshop to finish the photo.

---
3 comments posted
---
---
---
Michael Jack
I really like the composition - the strong foreground structure and color leading to the long horizontal line of the bridge which keeps my eye in the image, the shutter speed, saturation, sharpness and exposure. I see you had a polarizer on, but it does not appear that it was turned correctly to eliminate the glare on the water (something I usually forget and mess up). To my eye, the wide angle distorted the bridge so I would consider using some of the PS tools to straighten it out a bit and maybe have checked to see if moving slightly would have allowed a full clump of grass in the bottom rather than cutting it in two - may not have been possible though. Love the view. Nicely seen &nbsp Posted: 10/12/2020 08:25:02
---
---
---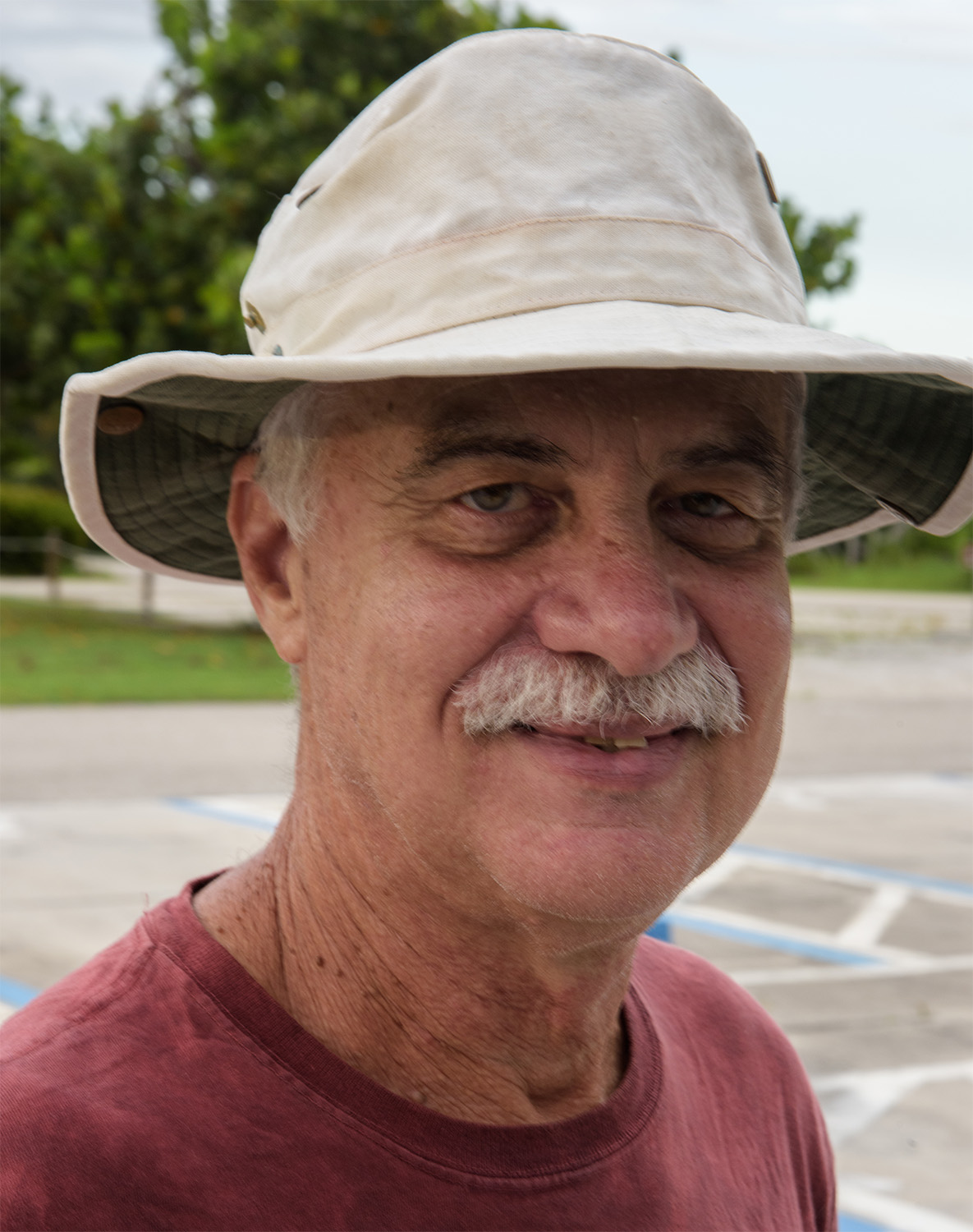 Larry Treadwell
This is a lovely fall scene. If reminds me of a similar bridge I photographed in Bath, Vermont a couple of years ago. As Michael suggested you should try to use some Photoshop Editing tools to adjust the distortion on the bridge. Your polarizer really made the fall colors pop and that adds a great deal to the image. I think I would crop from the right just about all of the darkest part of the foreground rock. It would make the image square but it would eliminate the dark mostly uncolored rock and also draw more attention to the pretty rocks in the water on the left. &nbsp Posted: 10/12/2020 13:17:20
---
---
---
Bill Peake
This is a nice fall scene. I love the way you have the rocks set as a leading line to the bridge. The colors still seem a little muted to my eye. You could try bumping up the vibrancy a little, perhaps using a mask to just select the foliage. You could also try the same thing with the saturation on the reds and yellows. &nbsp Posted: 10/16/2020 23:22:27
---
---
---
Please log in to post a comment