Larry Treadwell
---
October 2020 - The Aliens Have Landed
About the Image(s)
Aliens Have Landed

Located in Lakeland, Florida just off Interstate Highway I-4 is Florida Polytechnic University. The campus is dominated by the spaceship like main building known simply as the IST (Innovation, Science and Technology Building). The building was designed by Spanish architect Santiago Calatrava. The structure sits on a peninsula but most access is by way of the causeway shown in this image. This image was captured on a moonless night at about 11:50 p.m. while the university was closed due to Covid-19. A security guard allowed me access to take the photo. I had the company of two alligators while taking the image, one on the lake where the building stands and one on the seawall just behind my camera position. By the time I finished the photo is was raining quite heavily.

Nikon D810, 24-70mm lens, ISO 64, f13, 230 seconds. Tripod and cable release were used. This is my second submission of a B/W image so any and all advice will be greatly appreciated since I have no idea what I'm doing.

Edited and converted in Lightroom CC 2020. Cropped for pano format, white and black points adjusted. Contrast and clarity added along with some dodging and burning.




---
23 comments posted
---
---
---
Paul Smith

(Group 93)
I drop in on your images, each month...always interesting. Soon, I hope to attain your level of "no idea what I'm doing" . This is excellent! And please tell us you have shown this to the University!
Paul Smith, Group 93 &nbsp Posted: 10/01/2020 10:02:30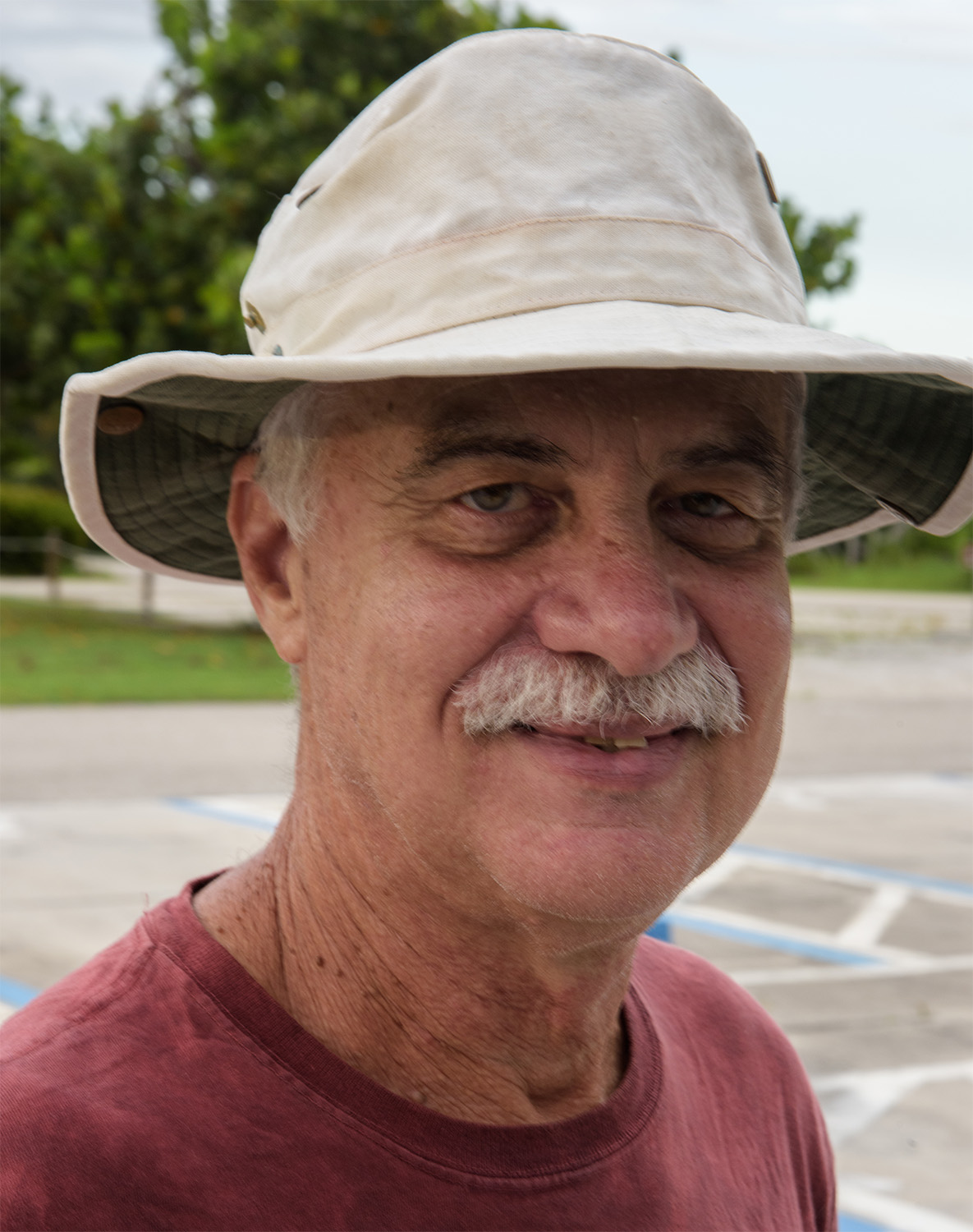 Larry Treadwell
My thanks to you for dropping by again. I've found photography to be a cruel mistress who is very demanding of my time and efforts (especially attention to detail). I used to strive to "get it right in the camera" but found that my demanding mistress still wanted more. And thus post work became as important as camera work. I won't just post an image each month. I want to post something my mistress will be proud of. She inspires me. And, for the record, so do people like you. &nbsp Posted: 10/04/2020 07:51:07
---
---
---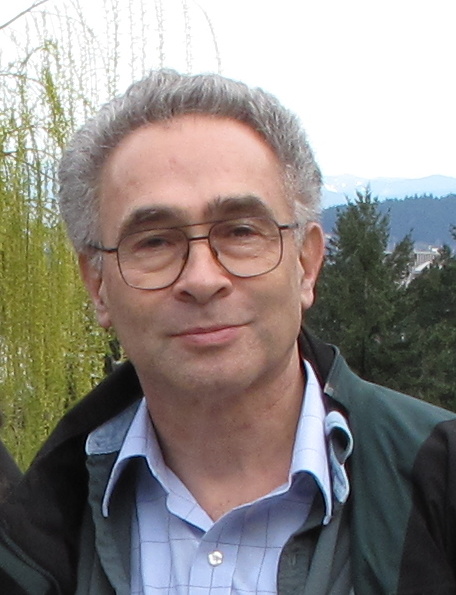 Stephen Levitas

(Group 32)
Me too about wishing I had no idea what I was doing.

Great subject, good exposure, just right space on all four sides, and shooting from off-center on the causeway--classic.

Getting inside architecture is also interesting, like shooting from inside the arcade down along the row of arches. &nbsp Posted: 10/01/2020 19:37:21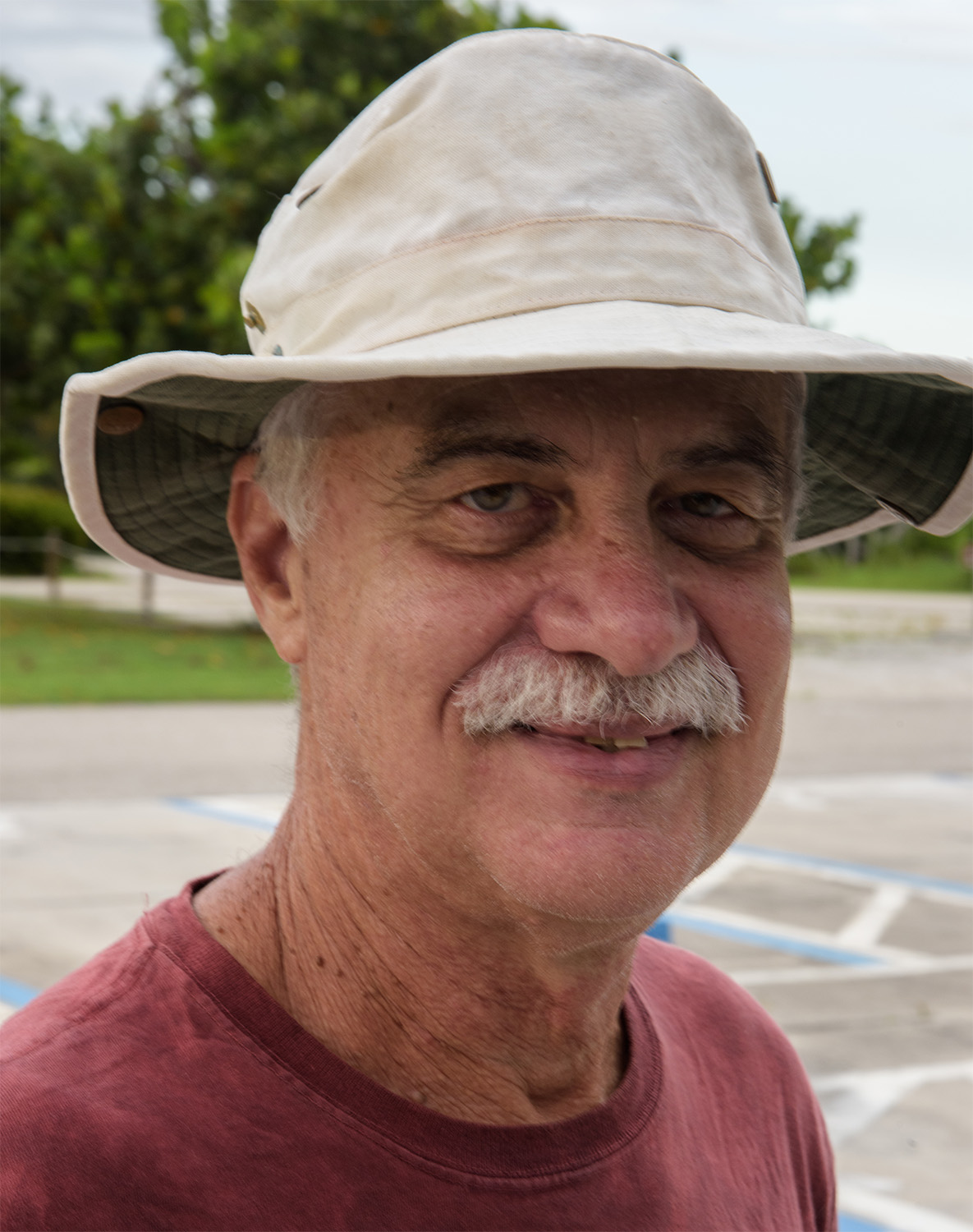 Larry Treadwell
Thanks Stephen. I do have some images taken while walking the "hallway" that surrounds the building under the beams They make some interesting abstracts. Maybe I'll post some in the future... &nbsp Posted: 10/04/2020 07:55:39
---
---
---
Arne Skinlo
Larry, this time you have done a big leap forward on your black and white journey. I am impressed with what you have done. The exposure is perfect and it is sharp all the way through. The contrast and the gray tones in the structure are also perfect in my opinion.

What I will advice you to do before you put this image on the wall, is open up the darks so you can see some details. That applies also to the upper part. &nbsp Posted: 10/04/2020 00:05:57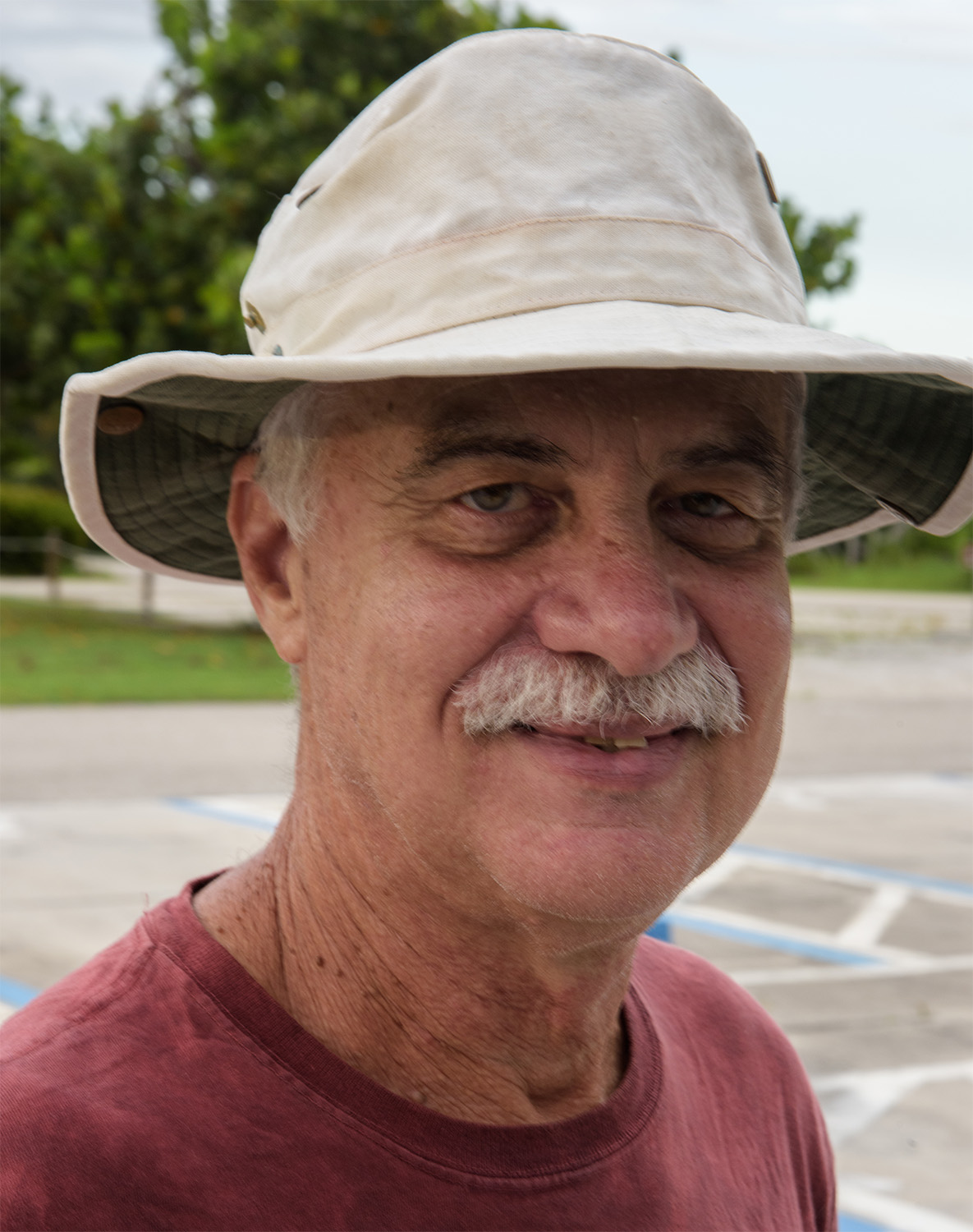 Larry Treadwell
As always, thanks for the encouragement. Although I think the structure itself lend to the impact of the image. A good subject always is a plus. I worked quite a bit on getting a full tonal range.

When you say to open the shadows are you referring to the bubble on the top of the building? I wondered if I should brighten those. In the end I didn't because they were not directly lit in reality and I assumed the architect didn't want them to be bright I know that in a photo, the choice is mine. That said, if the bubble is what you are suggesting I open up. I'll have a go at it. &nbsp Posted: 10/04/2020 08:11:12
---
---
---
Michael Jack
This image would do very well in competitions. I like your composition with the leading lines of the walkway leading to the structure and the position and lens choice to create a bit of a perspective to the building. To my eye the exposure and tonal range are right on. Contrary to Arne, I would not include any more detail in the shadow areas than you have - the blackness makes the image stand out and adding details would to me be a distraction. Very well done, and you avoided the gators. &nbsp Posted: 10/04/2020 07:53:39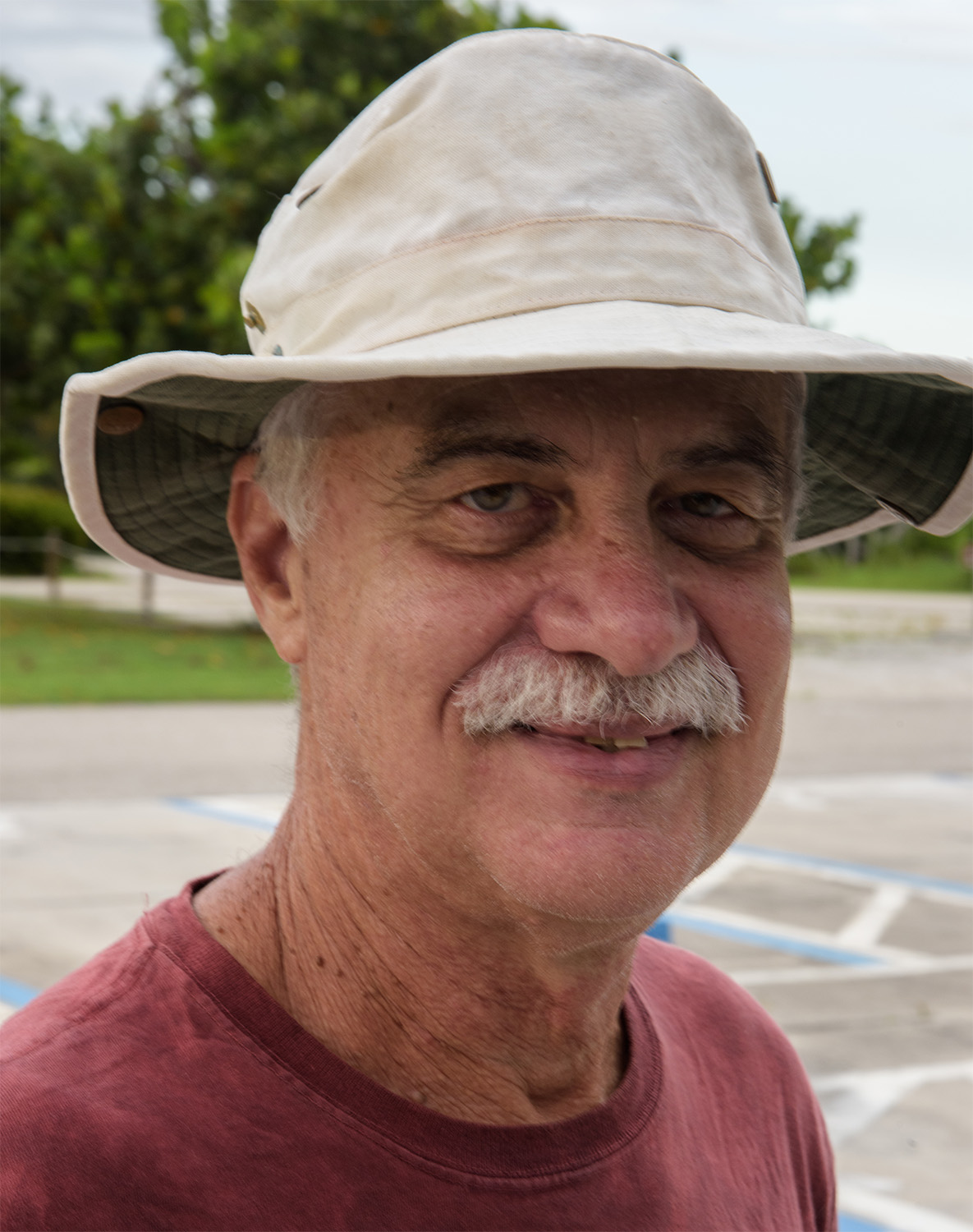 Larry Treadwell
Thanks for encouragement for entries in future competitions. You and others in this are setting me up for entering future competitions. I appreciate your efforts.

The night I took this photo was rainy with a blanket of flat grey clouds. No stars, no texture just flat grey. That is the reason I made the sky black. If I lightened it I just got grey. I looked at this building and had the feeling that it was either floating or was a descending spacecraft so I kept the sky black to add to the feeling that it was entering our world from space. At least I had a reason for doing it the way I did. &nbsp Posted: 10/04/2020 08:03:21
---
---
---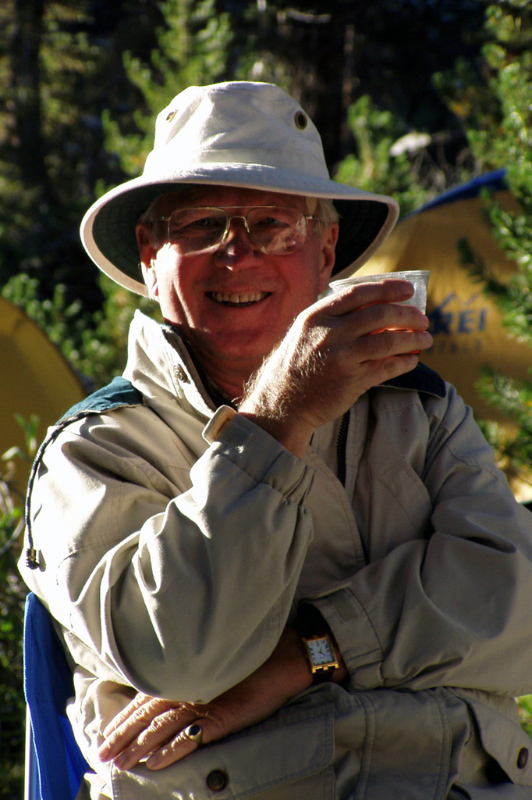 Richard White
Larry, you have outdone yourself with this BW photo. Glad to see you take photos in the rain, which I'm sure you have in Florida. Wish we had some here in California. I really enjoyed this photo, especially the way you made the background BLACK. It really adds to the photo. Glad to see the Gators were nice enough to leave you alone. Good luck in your competition.
&nbsp Posted: 10/05/2020 22:07:40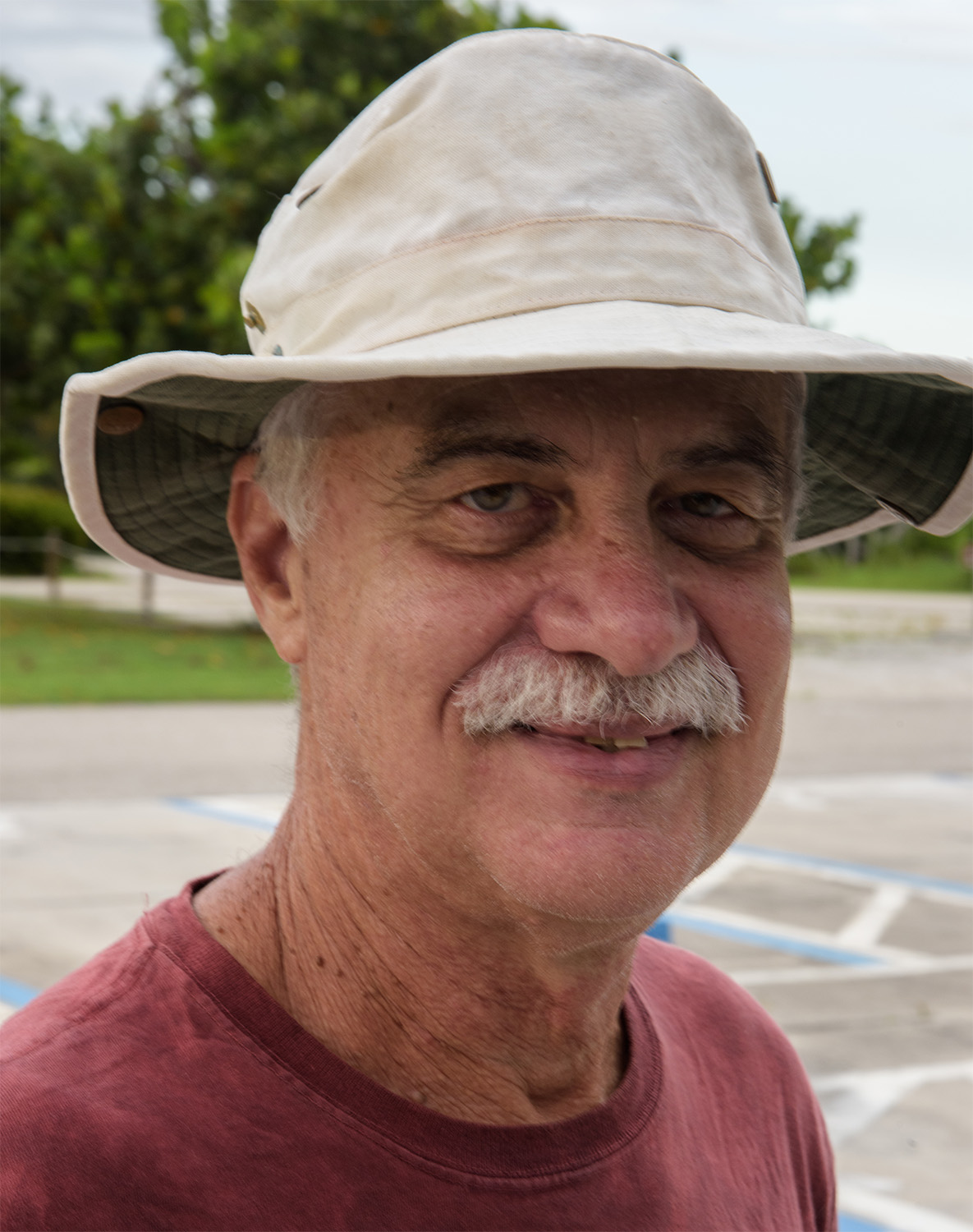 Larry Treadwell
Thank you Richard. I love being out with a camera in bad weather, I have found that usually good things happen under those conditions. I wanted this to be BLACK to enhance the feeling of aliens arriving from space. As i stood there the building just seemed to be floating in the utter blackness.
The small gator 4' was no bother, but his bigger brother was keeping an eye on me. :-) &nbsp Posted: 10/09/2020 14:00:42
---
---
---
George R Phile
Larry, To paraphrase part of a country music song...."it's as close enough to perfect as could be" This is an image which would probably earn you accolades from judges. I disagree with Arne and would not try and pull out more in the dark part of the image. I think it would distract from the image. I also think the bubble at the top is right as it is fading from the bottom to the top and right to left. This image is worthy of entering in a competition. Blacks and whites and greys are great and the composition is well done. Great job. &nbsp Posted: 10/06/2020 08:12:09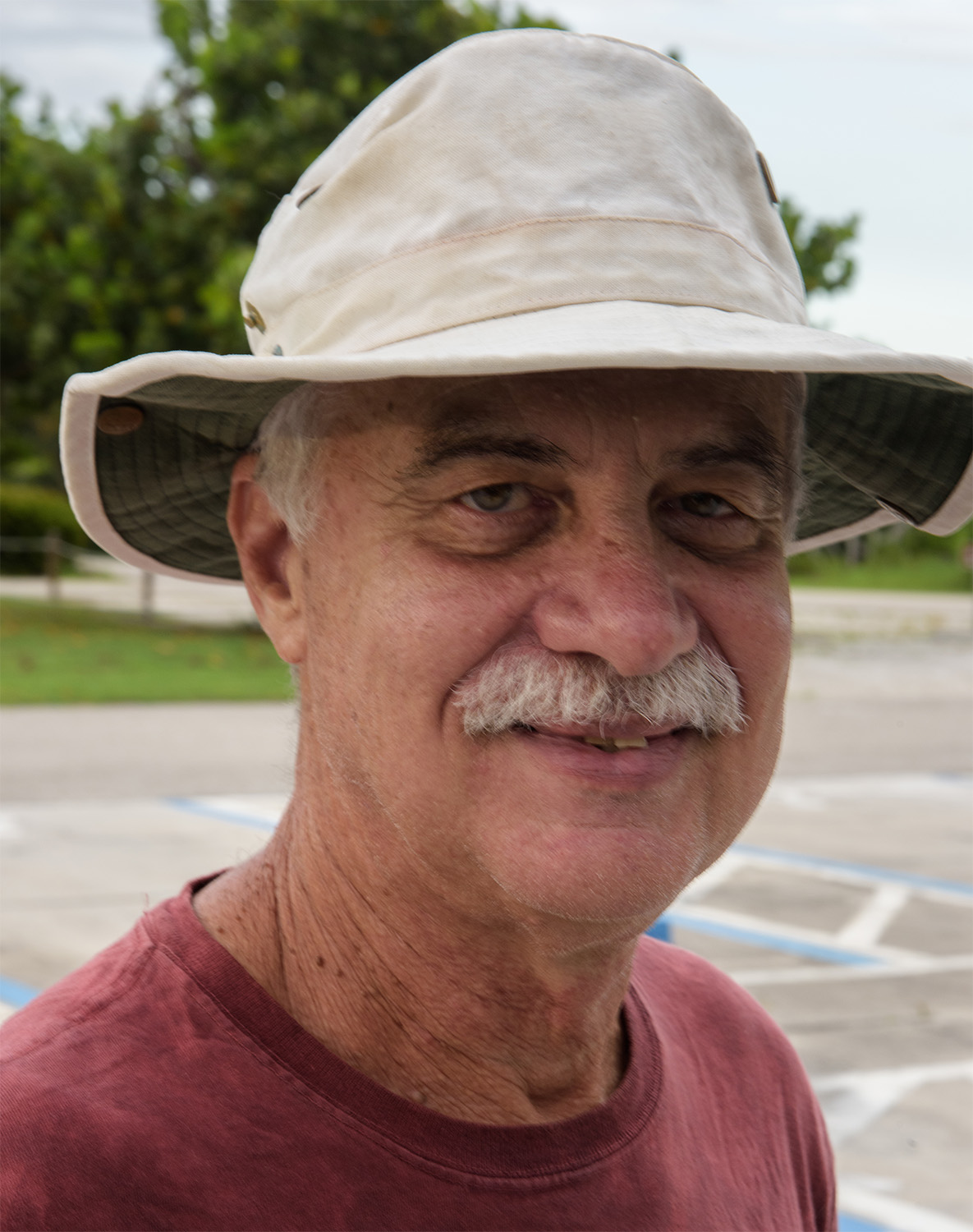 Larry Treadwell
Thanks for the compliment. Arne's been a big help and inspiration. I liked the greyish bubble because it brought out some greys. The bubble is actually a sail and it opens to let light in. When open it looks like a bunch of vertical wings.

You folks are going to get me into a bunch of competitions with your suggestions. :-) &nbsp Posted: 10/09/2020 14:04:17
---
---
---
Ian Ledgard

(Group 18)
Spotted this when browing through the current entries.
This is an exceptionally good night time archtectural shot. Amazing detailand I would not change a thing. Will certainly score highly if I see it when selecting in internationals. &nbsp Posted: 10/09/2020 13:49:11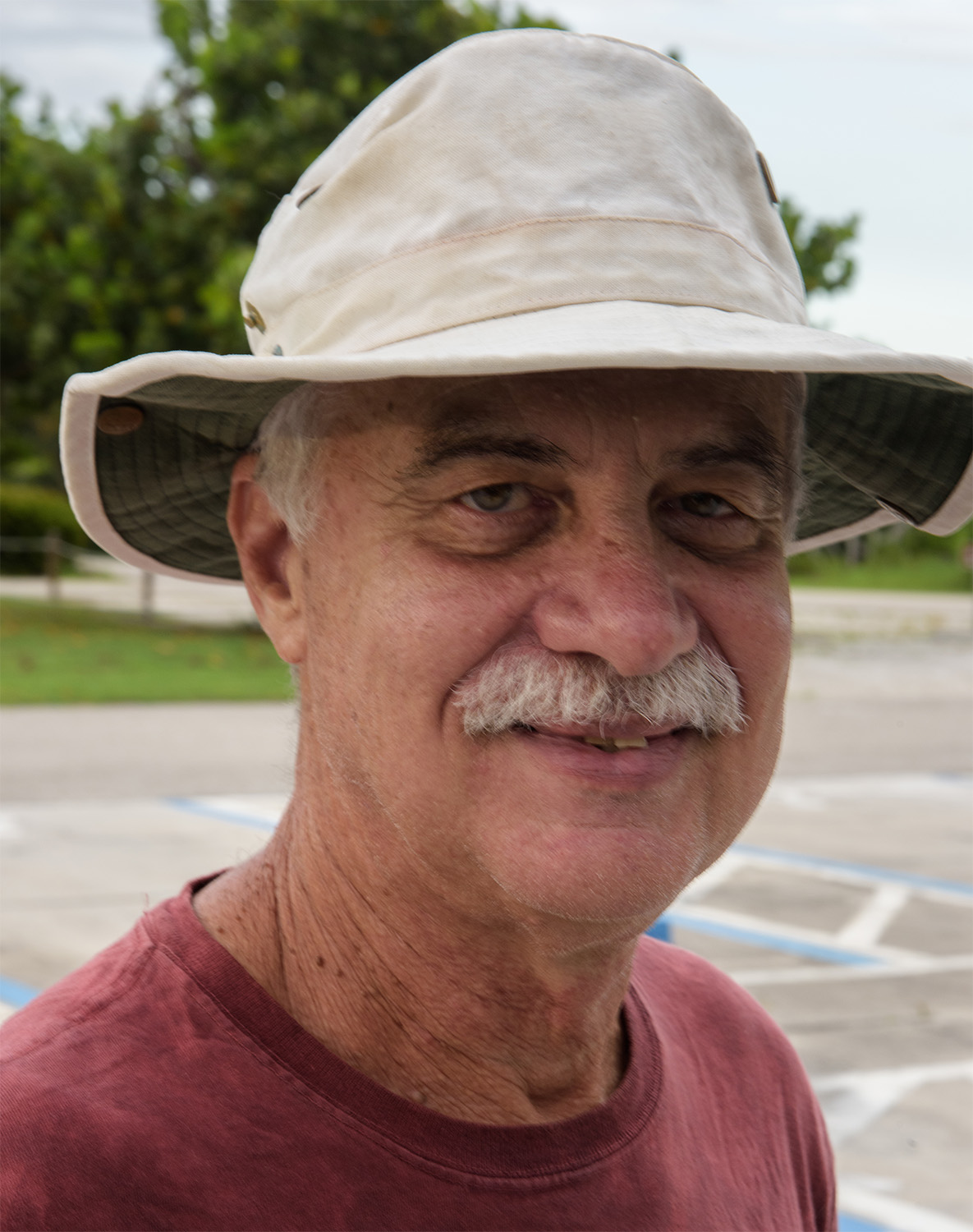 Larry Treadwell
Thank you Ian I appreciate your comment.
Based on the feedback here I may get around to entering it in future competitions. &nbsp Posted: 10/09/2020 13:57:14
---
---
---
Bill Peake
Wow Larry! That is an amazing image! I agree with Ian. I would not change a thing. The building almost appears to be floating in a void. Really cool! &nbsp Posted: 10/11/2020 22:47:45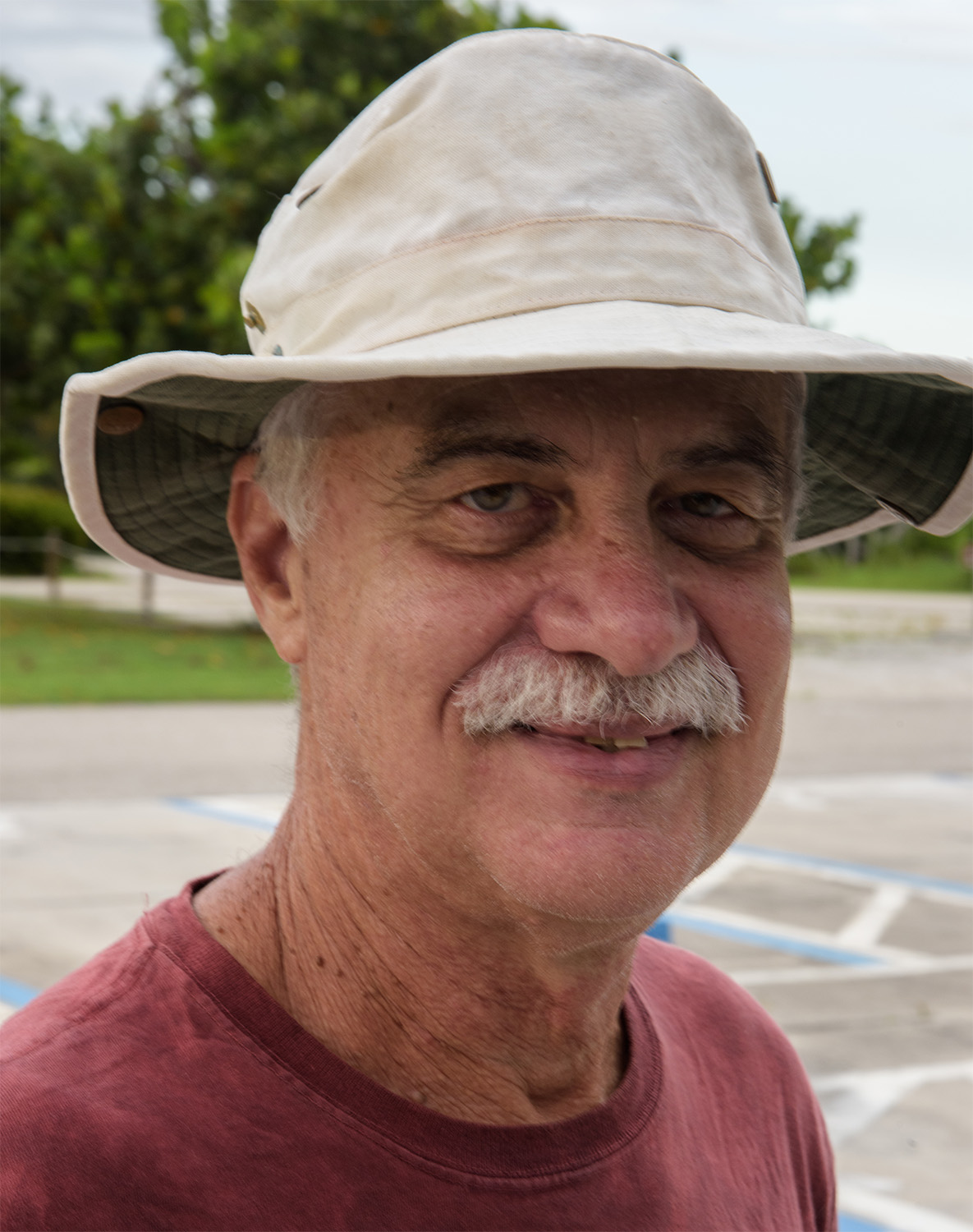 Larry Treadwell
Thanks Bill. That is exactly the effect I wanted it to have. The starship materializing on earth after its journey from space.
Really glad it worked out as planned. &nbsp Posted: 10/11/2020 23:30:04
---
---
---
Helen Sweet

(Groups 37 & 64)
As I scrolled thru this month's pix, Larry, this called to me b/c it looked silver. Seen larger, I realize it's by my favorite architect demonstrating his fondness for birds' wings. Well captured with wonderful detail from a good vantage point, this nighttime shot is perfect in monochrome. &nbsp Posted: 10/15/2020 03:57:11
---
---
---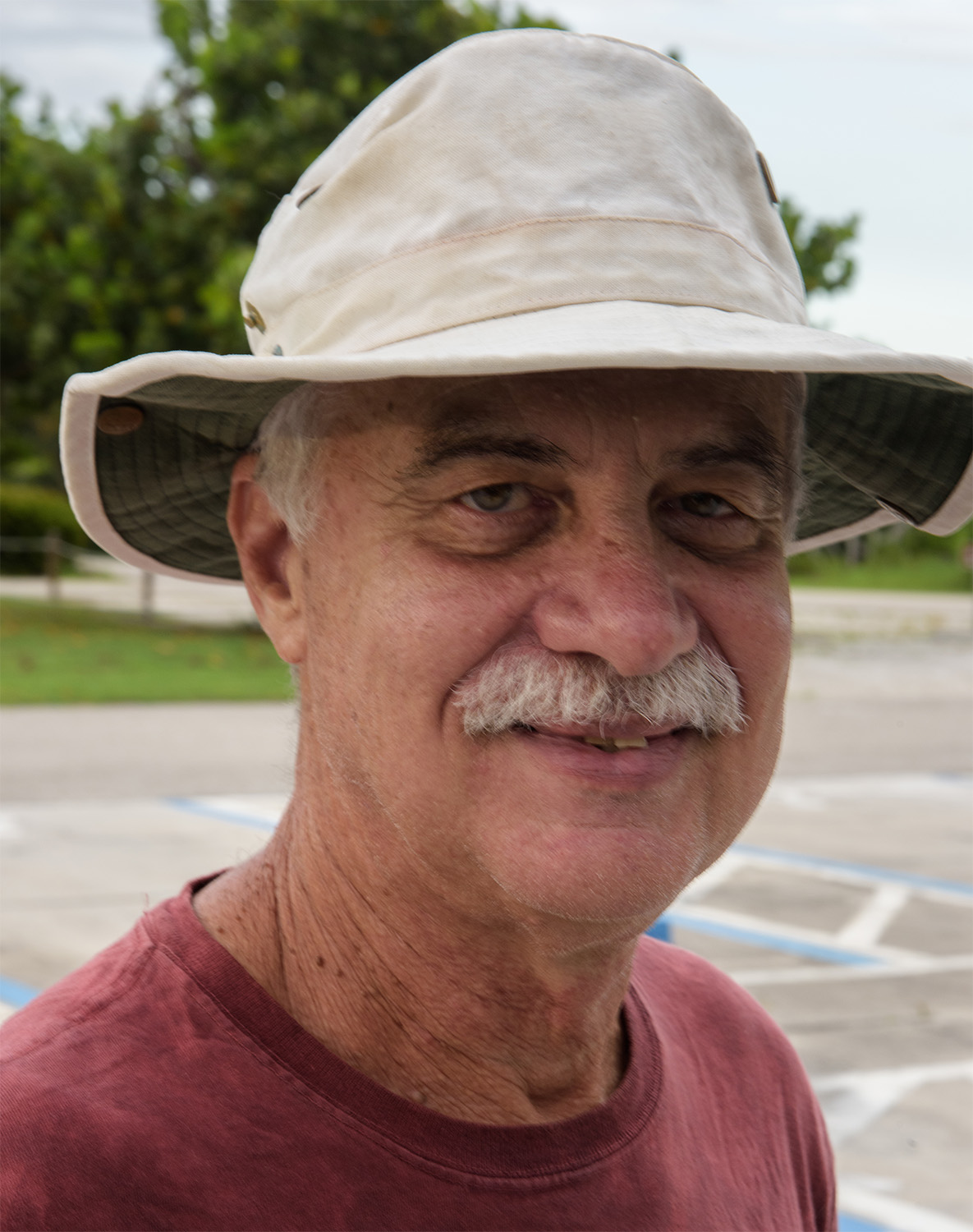 Larry Treadwell
Thank you for dropping by and commenting. After photographing this building (which I found by accident) I learned about the architect's fondness for birds. I've been told about the top dome opening and its winglike appearance. Sadly, I live almost 4 hours from the building and since the wings are only opened on a random schedule, I've never seen them open. Maybe some day. . .
&nbsp Posted: 10/15/2020 09:28:41
Helen Sweet

(Groups 37 & 64)
I first encountered Calatrava at the Milwaukee Museum. Its roof opens, too, at noon every day, weather permitting. &nbsp Posted: 10/15/2020 14:02:55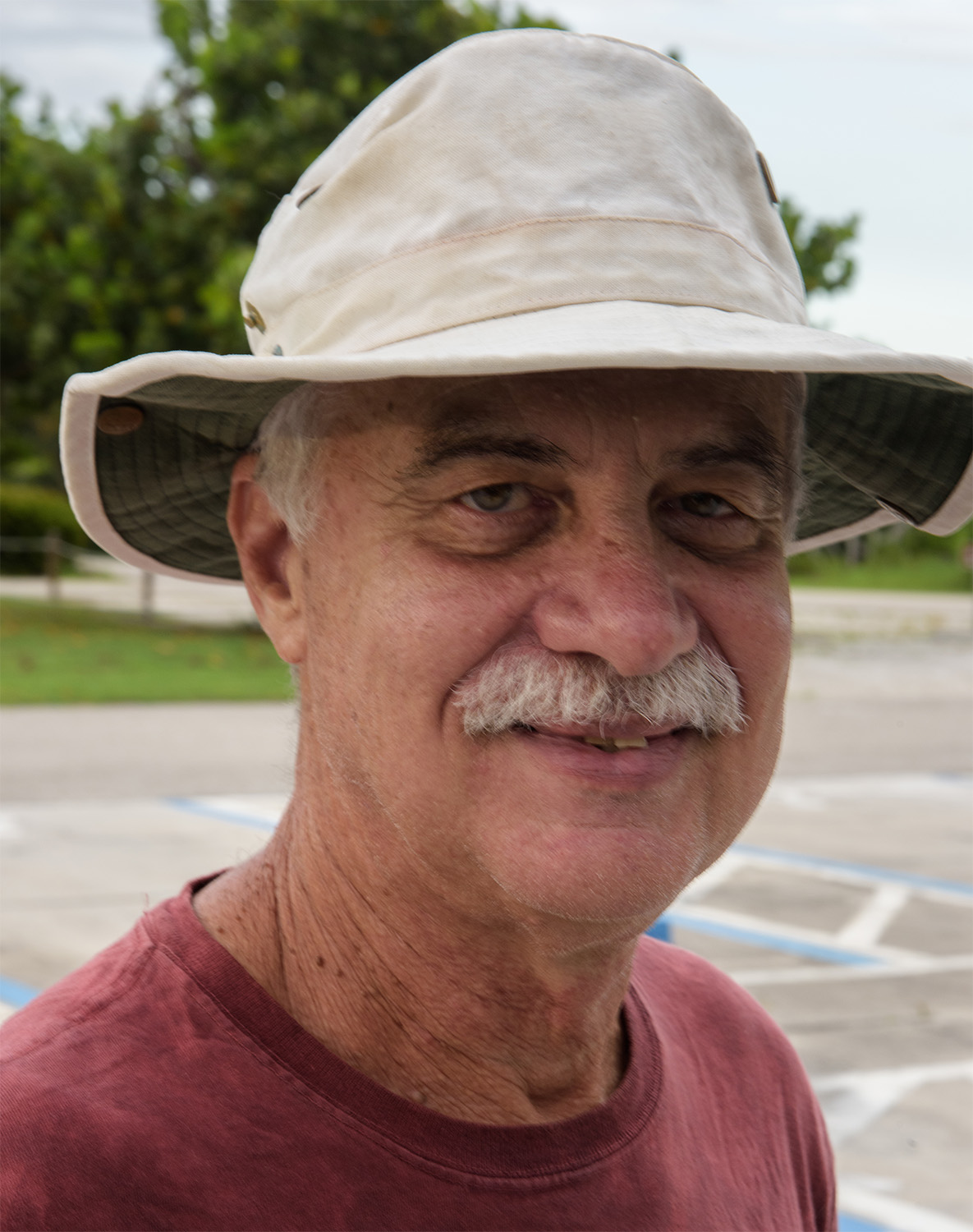 Larry Treadwell
Have you been to Barcelona to see any of his other works? &nbsp Posted: 10/15/2020 14:11:44
Helen Sweet

(Groups 37 & 64)
No, we were to go to Barcelona in late March. Cancelled by COVID. We've just seen Milwaukee plus bridges in Buenos Aires and Redding CA. After leaving Venice, we learned there's one at the far end of the Grand Canal. &nbsp Posted: 10/15/2020 14:27:55
---
---
---
Debbie DeLong
Stunning image and you should absolutely enter it in competitions!! I may have asked you this before, but where in Florida do you live? &nbsp Posted: 10/20/2020 11:32:04
---
---
---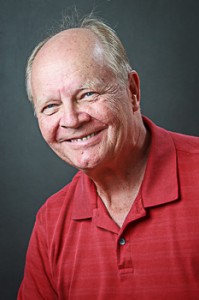 Jerry Funk

(Groups 20 & 64)
As I quickly reviewed images, yours jumped out at me. Beautiful subject, composition and detail. I'd like to see a hint of a horizon line though. &nbsp Posted: 10/27/2020 11:23:42
---
---
---
Please log in to post a comment