Larry Treadwell
---
September 2020 - Smoky Mountain Sunset
Original
About the Image(s)
Smoky Sunset

D810, Nikkor 70-200mm @ 185mm 400 ISO, f8, 1/100, Tripod and cable release, GND filter

The Great Smoky Mountains of Tennessee and North Carolina are world famous for the "smoky" appearance. This smoke is actually caused by the wide variety and the density of the plant life in the area. As you learned in school plants take in carbon dioxide and release oxygen. However, plants let out more than just oxygen. They release something called volatile organic compounds. The concentration of the carbon dioxide and the VOC is what creates the smoky appearance. One of the best locations to view this phenomenon is at the Morton Overlook. An afternoon rain had cooled the air and the lack of a stiff breeze combined to trap the carbon dioxide in the valley below the overlook. Using a telephoto lens allowed me to emphasize the trees and the rising mist in a single section of the valley and I hope to create interest by showing details within the mist and the dense trees. The cloudy sky kept the setting sun from overpowering the scene. Due to the heavy smoky mist that filled the air the biggest problem was to keep the camera and the lens dry. I was drying the lens between every exposure.

This image is inspired by Arne and his amazing monthly B/W images. It is also a departure from my comfort zone as I rarely show B/W images but I'm trying to learn from Arne. In addition to the conversion to B/W I spent more than an hour carefully dodging and burning the smoke and trees to try and create some visual interest within a scene that was heavily backlit. I think I have brought out some texture and highlight in the forest. I've included the color original as a reference. I am also open to any and all suggestion as to how I should have processed this and what could be done better.

All comments are more than welcome and I have a thick skin---so have at it!
Thanks for all your comments in advance.




---
16 comments posted
---
---
---
Arne Skinlo
First, I am very flattered being an inspiration for you. You have succeeded very well with this picture. I has a full tonal range with makes it crisp and interesting. The contrast between the trees and the fog creates a dramatic look. I also like the depth created by the changes of tones from black to white and the subtle changes in tonality in the background.

My only suggestion for improvement is to crop the top part and darken the top a bit to draw more attention to the fog and the trees.

A very good black and white landscape image! &nbsp Posted: 09/04/2020 01:23:13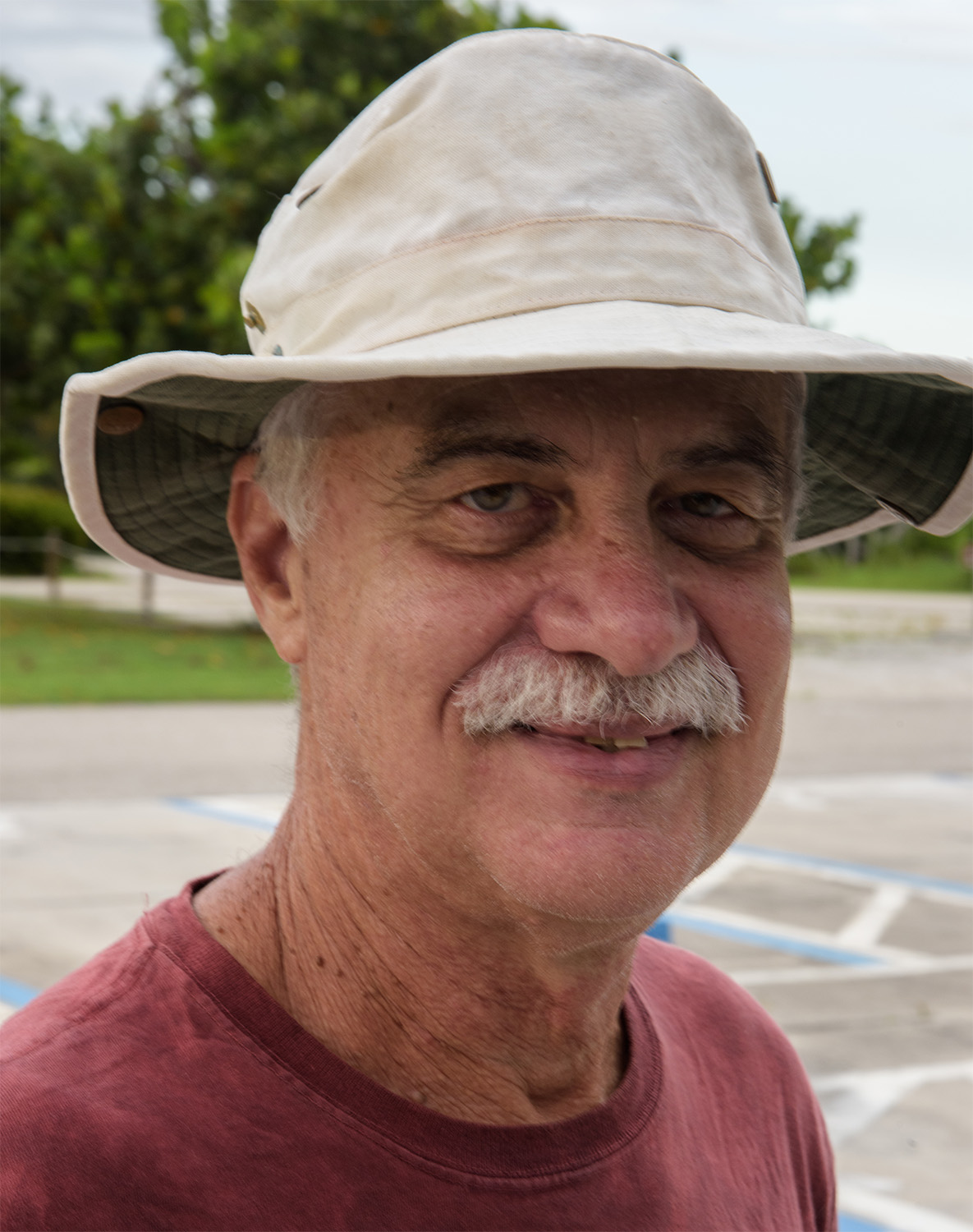 Larry Treadwell
I originally joined the DD groups because I wanted to become a better photographer and photo editor. While I appreciate the masters like Ansel Adams I have never been a great fan of B/W but looking at your images each month has given me a greater appreciation for the medium. You have made me want to try and, if not master, then get a grip on B/W. I've worked on it quite a bit, just not posted a lot of images.

I worked a lot on the smoke and the trees and I did crop some of the sky. Your comment, along with Michael's, makes me want to ask a question.

I'll crop some more from the top--after you mention it, I can see why. However, Michael mentions the white trees at the bottom. I actually worked on bringing out those trees because I thought without them the black hole at the bottom would be too much black. I'd be curious regarding your thoughts on that issue. Thanks. &nbsp Posted: 09/04/2020 10:21:13
Arne Skinlo
Regarding the trees, I agree with Michael. I also agree with your thinking; not leaving a black area in the corner. Here is my suggestion: Darken the tree trunks just a bit. Then dodge the complete dark spots so there is some texture. If it becomes just a grey mess, use the clone stamp tool at a low opacity and clone from a dark area. Since we now are into high polishing, I would suggest blurring the moon slightly as it looks a bit unrealistic. When done all this, I will suggest you try this image in a BW competition. Let us know the result :). &nbsp Posted: 09/04/2020 12:57:44
---
---
---
Michael Jack
Nice work on a B/W conversion - it appears you worked in the full tonal range and achieved a strong contrast. I like the way you captured the layers of the mountains and did so sharply with no evidence of over sharpening. The composition works for me to with the upward lines leading the eyes into the fog and sun. I agree with Arne about the crop - right now the landscape is about 1/2 the image and the top sky is bright pulling my eyes up. I would consider cropping down to the darker part of the sky, leaving adequate room for the sun. A personal quirk would be to consider slightly taking the bright tree trunks down a notch in the bottom right to keep from being a distraction. &nbsp Posted: 09/04/2020 08:30:49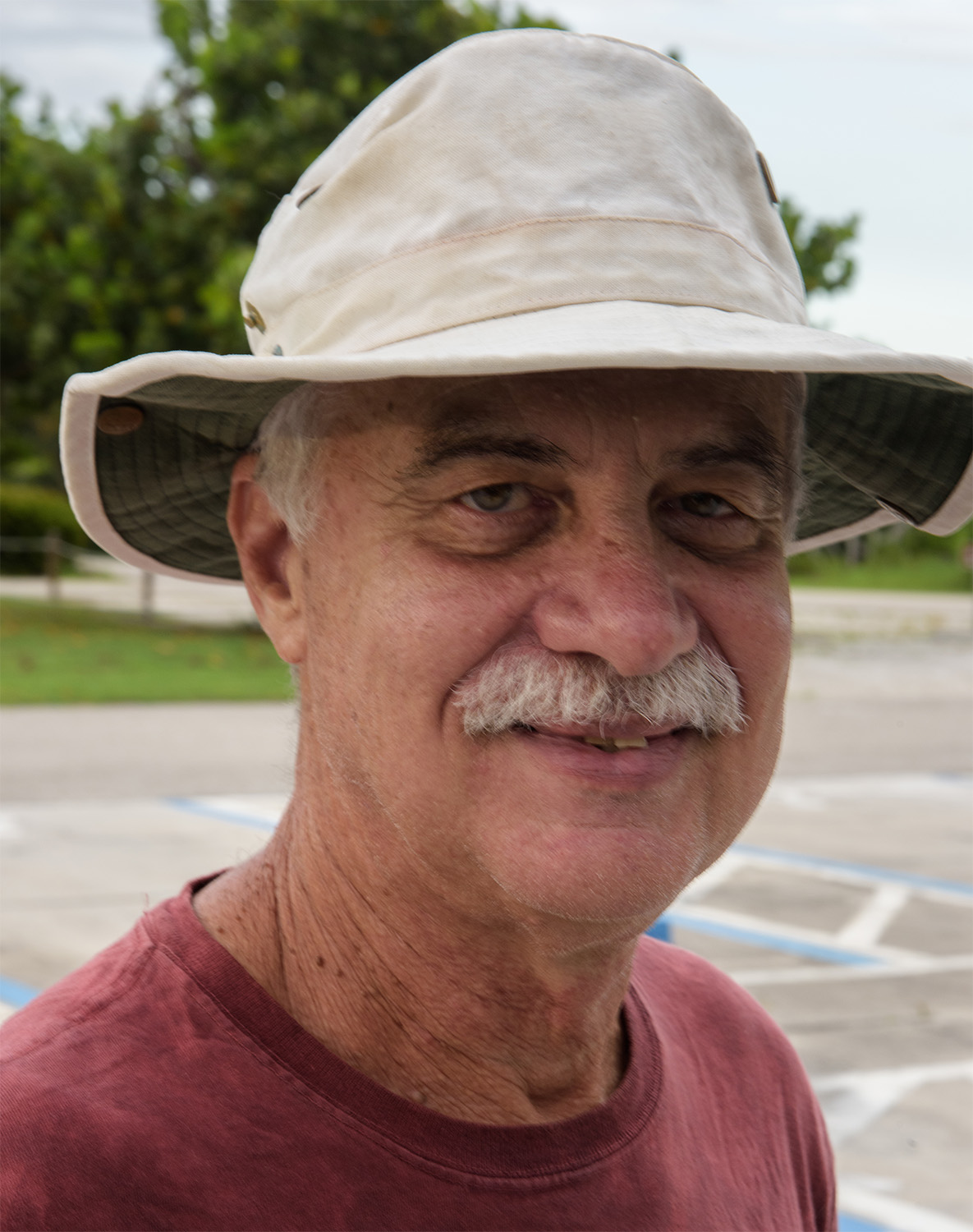 Larry Treadwell
Thanks Michael
After reading your comment, I get the bit about cropping,and I'll do that shortly.

I actually worked pretty hard on bringing out those white trees at the bottom because I thought that white only having two tones to work with (black and white) that the area in the lower right would be too large and too dark without them. So am I right in thinking that you just want me to darken them a bit? Or should they be made much darker?
Remember I'm new to this B/W stuff and have no idea what I'm doing.

Thanks. &nbsp Posted: 09/04/2020 10:25:54
Michael Jack
I am sure you know more about what you are doing than me. I saw the three white trunks bottom right as small distractions that pulled my eye out of the main scene. For me, just reducing the brightness of the bottom right tree and trying to pull out a little more texture/detail out of the trees above it and reducing the trees white brightness just where they exit the frame (my eye follows the white line out of the frame) might keep the eye more in the image itself. Just a suggestion. &nbsp Posted: 09/04/2020 12:21:13
---
---
---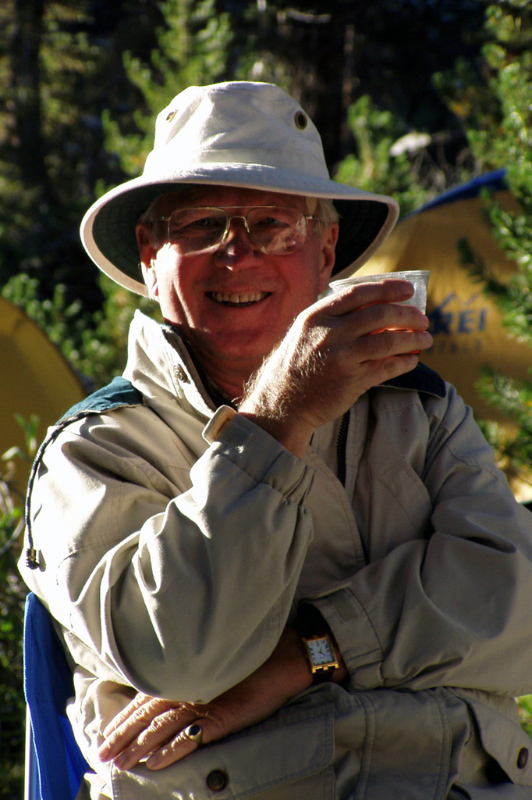 Richard White
I liked your work on conversion to BW, most of the comments I would make have already been made. I agree with Arne regarding the moon bluring the top of the moon will help, I think. Keep working on your BW images, I enjoy and learn from everbody's comments. &nbsp Posted: 09/05/2020 17:38:51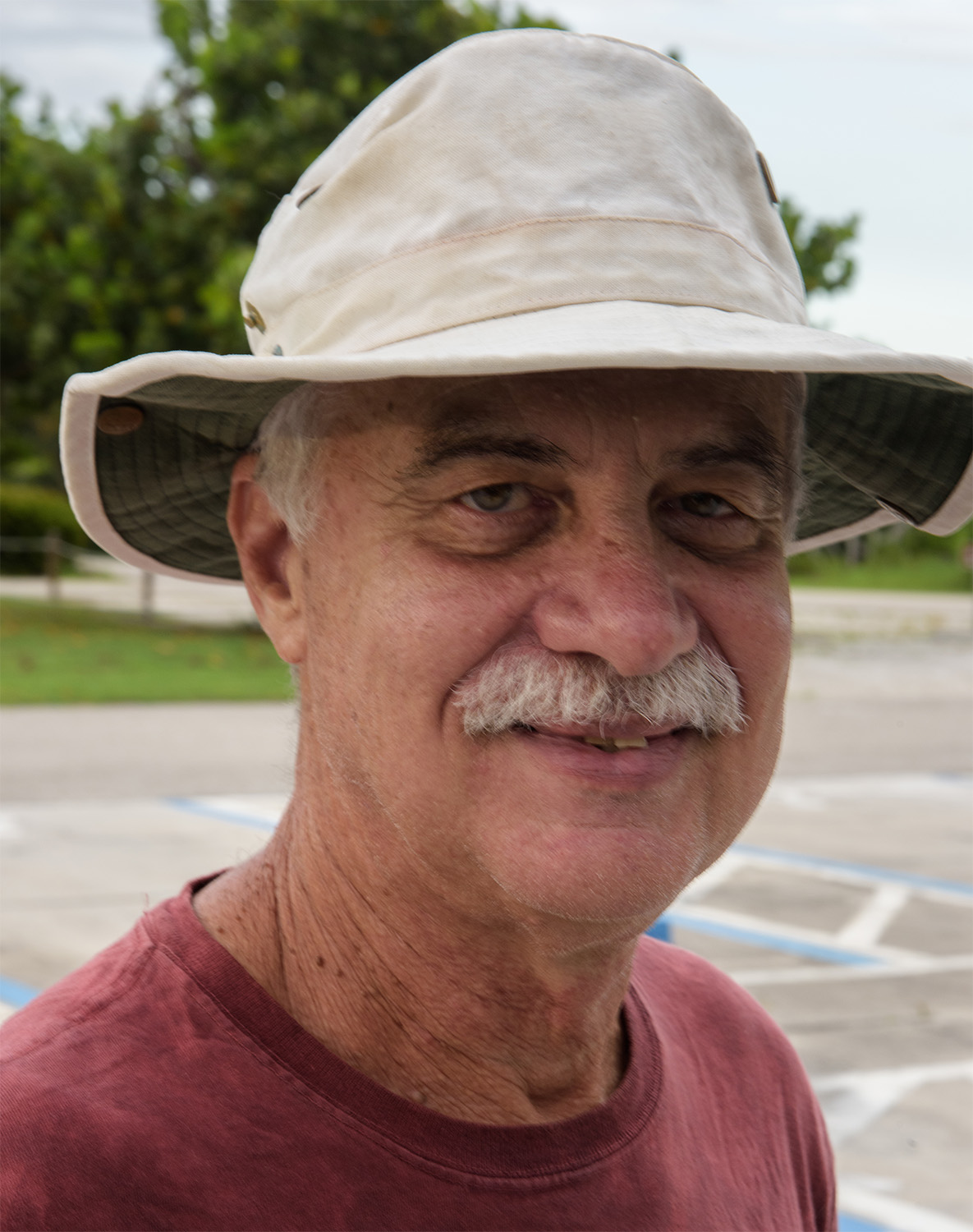 Larry Treadwell
Thanks for looking. I have reworked the image and blurred the sun. er items I've also worked on the other suggestions.

I will enter the photo in a local camera club competition where a PSA judge is going to be doing the critiques.

Never fear, I'll keep working on the B/W stuff. I like the challenge. &nbsp Posted: 09/13/2020 17:17:54
---
---
---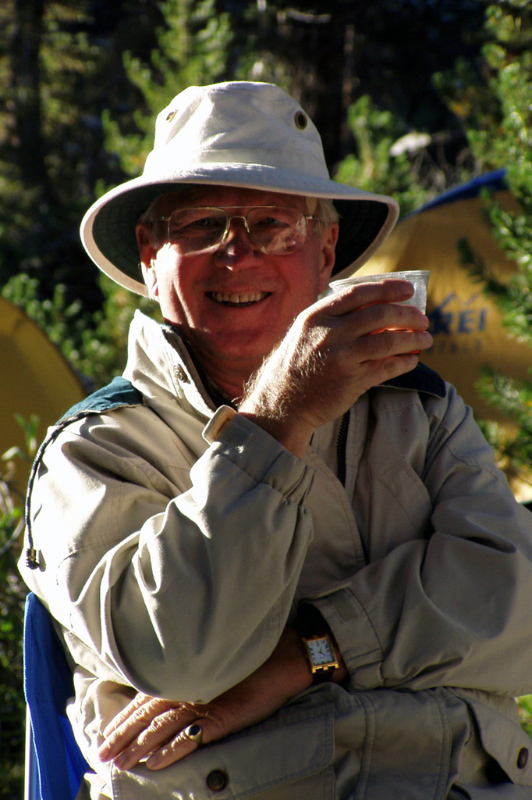 Richard White
I liked your work on conversion to BW, most of the comments I would make have already been made. I agree with Arne regarding the moon bluring the top of the moon will help, I think. Keep working on your BW images, I enjoy and learn from everbody's comments. &nbsp Posted: 09/05/2020 17:38:53
---
---
---
George R Phile
Your B/W conversion is very good. The only notes I had before looking at your notes and every ones comments were that it needed to be cropped a bit at the top and the tree trunks at the bottom are too bright and distracting. You brought out the details in the trees in the bottom right very well and I like the layering of the image. Well done. Have you considered working on the color version? It could be great also. &nbsp Posted: 09/08/2020 10:59:00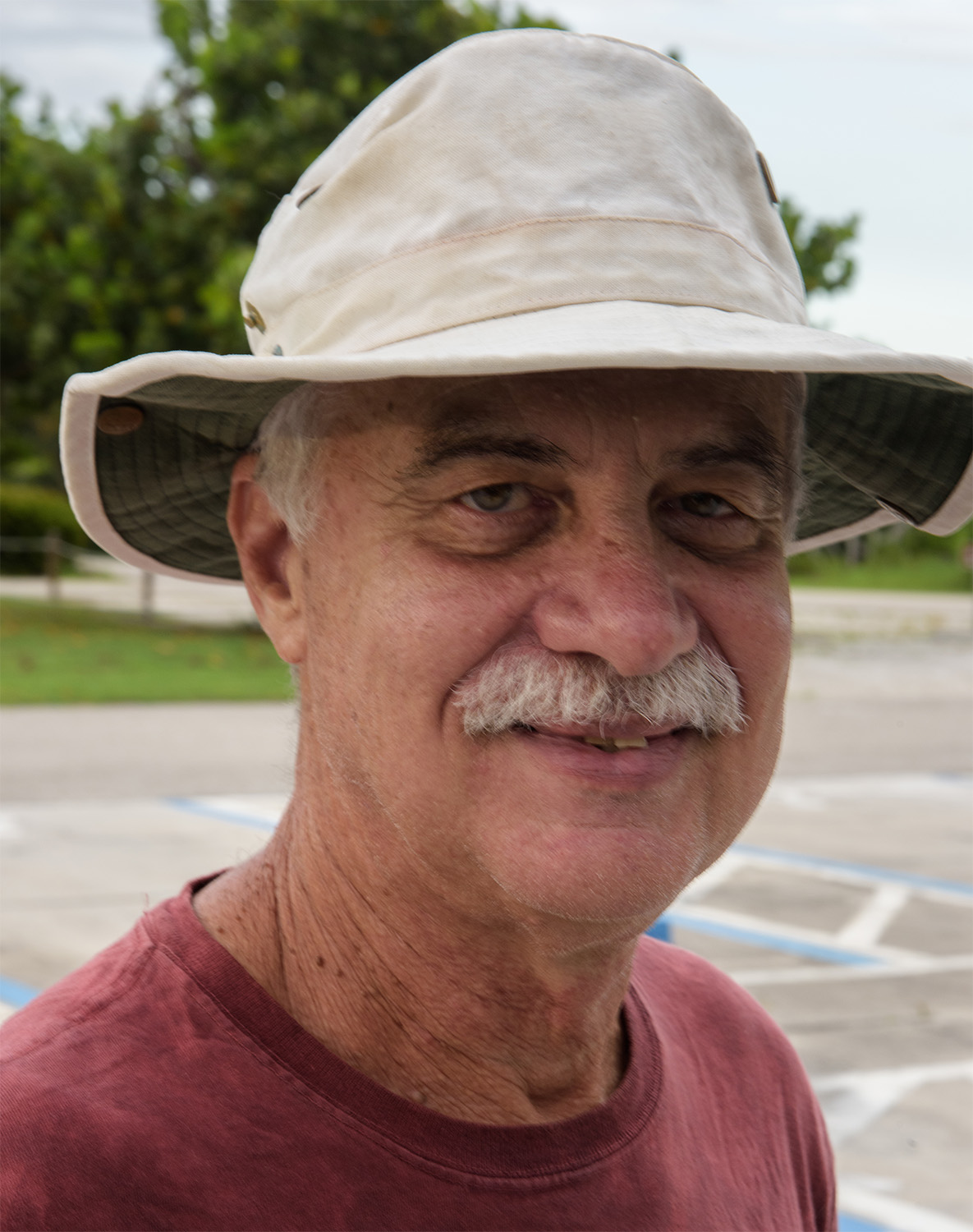 Larry Treadwell
Thanks for looking and commenting. I think I made some sort of adjustment on just about every inch of this image. If I remember correctly the final count included 27 different adjustment brush actions. They were mostly dodging and burning.

I did originally work on the color version but while in the process thought that the image had possibilies for a B/W image so gave it a try. &nbsp Posted: 09/13/2020 17:25:23
---
---
---
Jan Handman

(Group 34)
Beautiful image. I love the high contrast. &nbsp Posted: 09/13/2020 12:48:45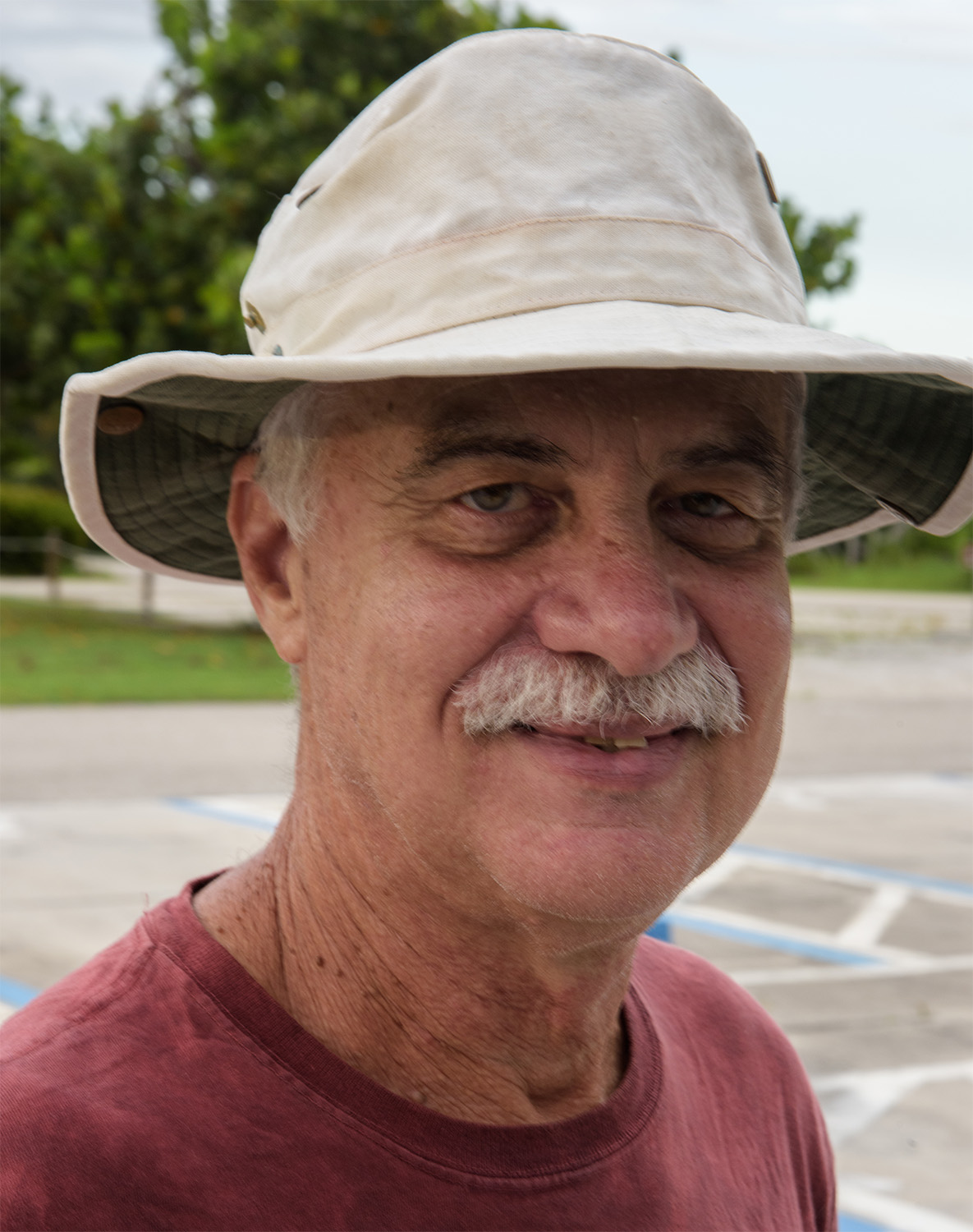 Larry Treadwell
Thank you for stopping by. I appreciate you looking and commenting. &nbsp Posted: 09/13/2020 17:25:57
---
---
---
Bill Peake
Great image. Your B&W conversion and work on the "smoke" really paid off! I do agree with Micheal about the sun. It does pull your eye away from the landscape. Cropping it out might be the best answer, or you could burn it so it is not so distracting. BTW I really like the color in the original too. &nbsp Posted: 09/14/2020 23:54:36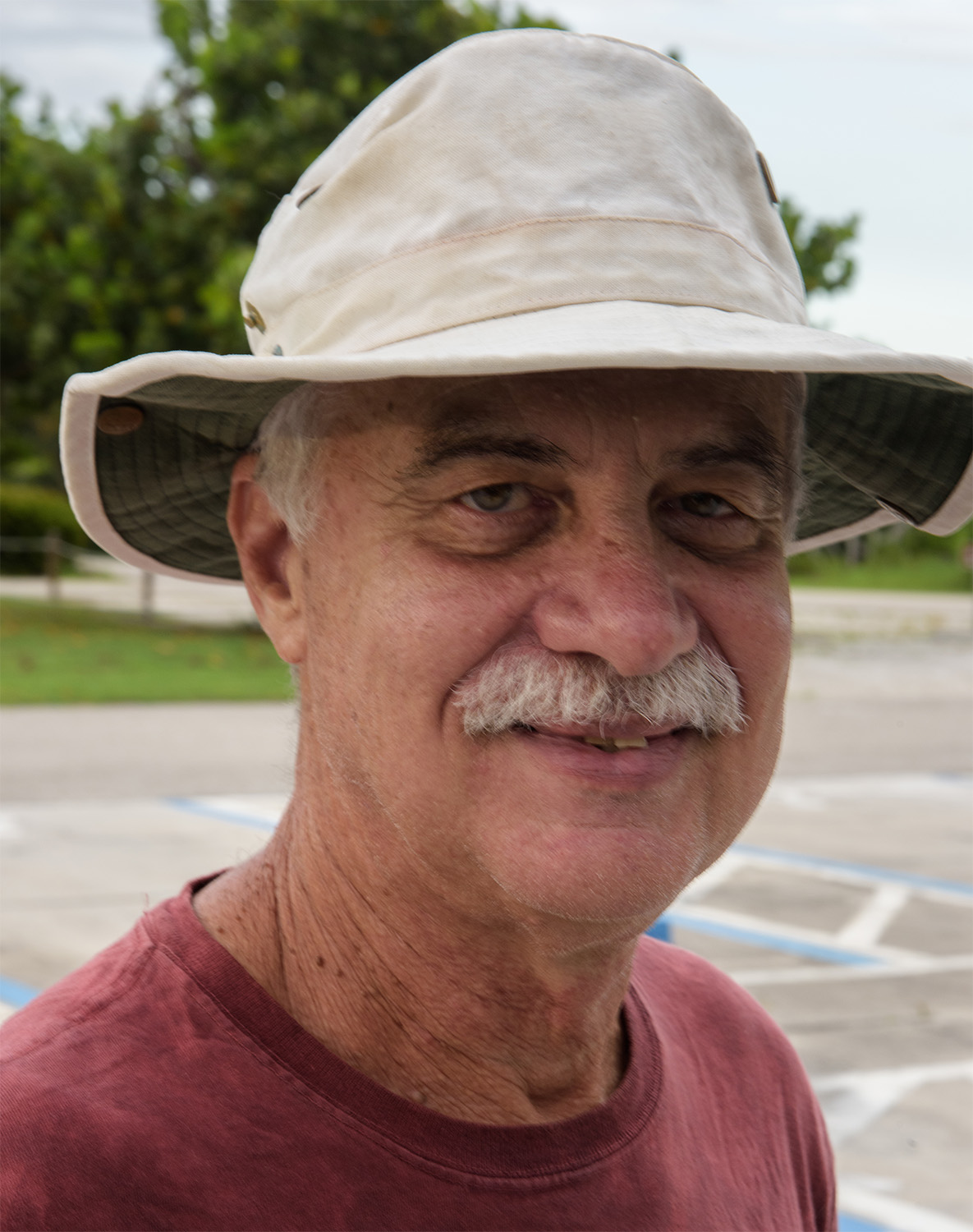 Larry Treadwell
Thanks Bill. I appreciate your suggestion.
Before I was "enlightened" by this group I rarely did B/W images. My color version of this image (not the unedited one shown here) has won 2 awards and has always been one of my favorites. &nbsp Posted: 09/15/2020 08:49:11
---
---
---
Debbie DeLong
Both versions of the photo are beautiful. Because sunrise and sunset are my favorite subjects, I am initially pulled to the color version. Having said that, turning it to black and white brings out details that otherwise get missed. I am in agreement with those who say to crop the top a bit, but I like the brightness of the tree trunks at the bottom. Overall, the many levels of light and dark keep my eye moving around this photo. I have not thought to turn a sunset photo to black and white, but I have a few that I will try this on. &nbsp Posted: 09/17/2020 09:05:51
---
---
---
Please log in to post a comment