Michael Jack
---
May 2020 - Chicago
About the Image(s)
This was taken from Navy Pier in Chicago. The weather was atrocious - cold, raining horizontally. Even with a raincoat, I got soaked. Sometimes serendipity works, and in this case the bird flying in the image provides a balance for the buildings in the background. I thought the image would work better in B/W.

Canon 5D MkIV, 24-105mm f4 L lens at 43mm, ISO 400, f11, 1/250 sec. Processed in Silver Effex.
---
5 comments posted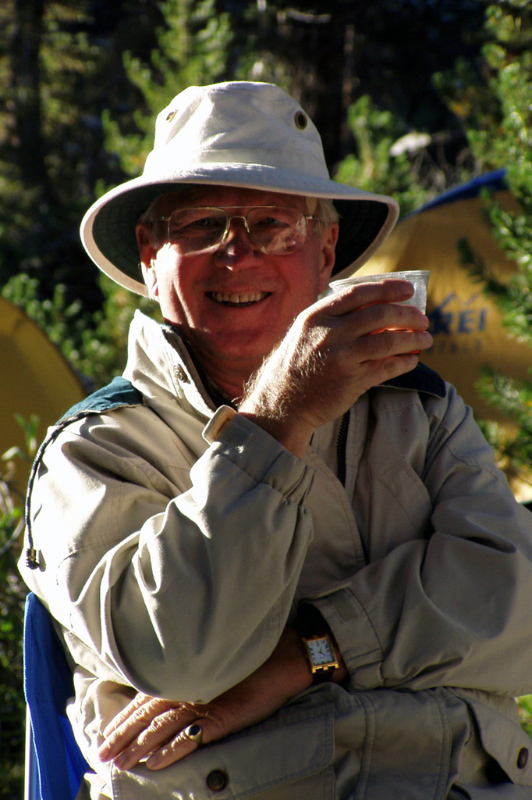 Richard White
Michael, a really nice photo of a dismal day in Chicago. I can see the clouds were low and I can almost see the rain. The bird adds as something to draw the viewers eye into the photo. I agree, having the photo in Blace and White adds the gloomness of the day. &nbsp Posted: 05/02/2020 13:30:04
---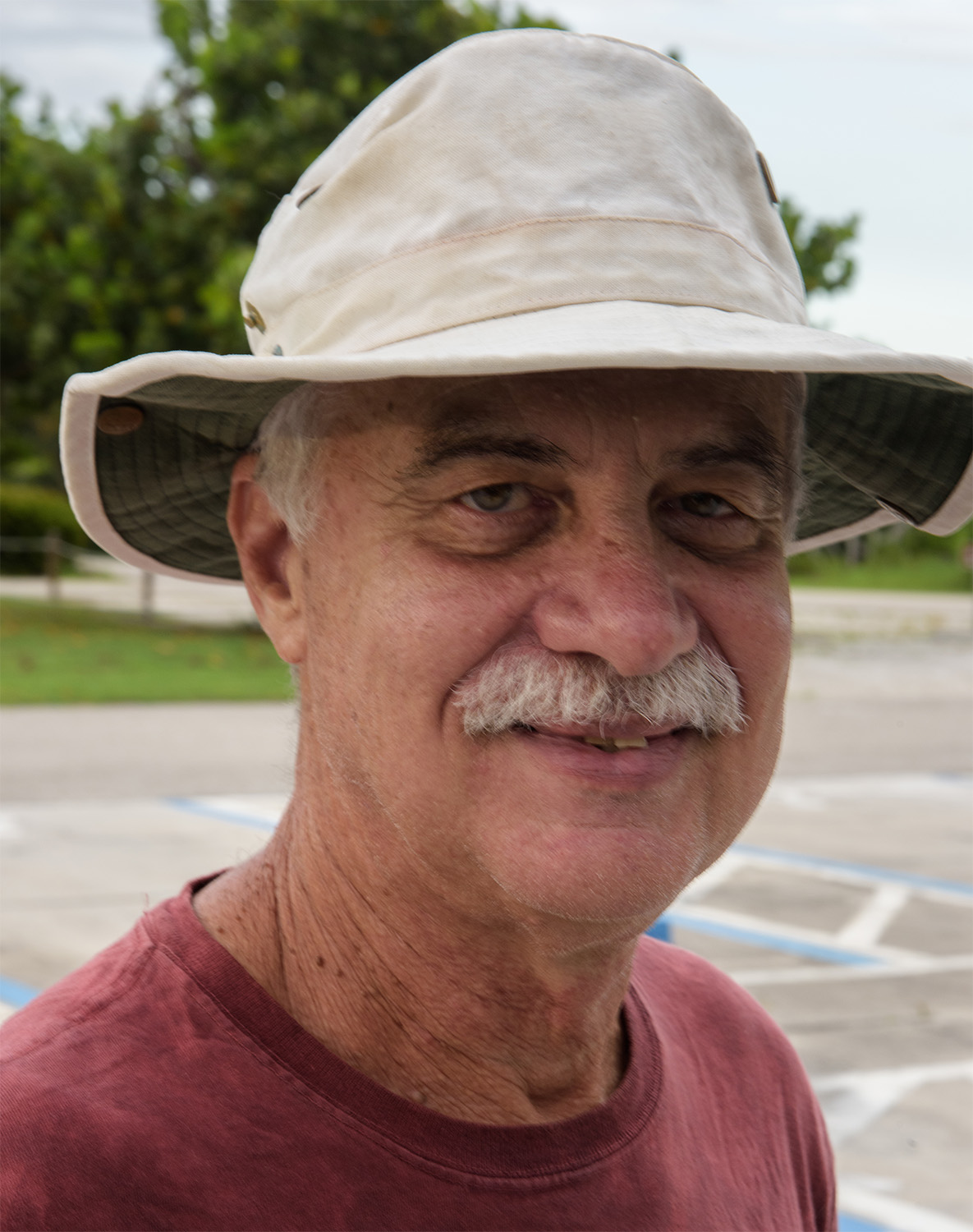 Larry Treadwell
With this type of day and those leaden Chicago skies (I know,I grew up there) converting this to B/W was a good idea as it makes the gloom all the more powerful. The fog or clouds that obscures the tops of the buildings really sells the image. When I look at the image I am conflicted. I see two fine images within this. The first is the one you present and the second would be created by making it more of a panorama format and cropping the sky downward eliminating the bird and just showing the city in the fog. Either way it is a good image.

I'm wondering what our expert B/W artist Arne will say about the B/W. As it is the B/W seems a bit grey, which matches the day and makes this look like the Chicago I knew growing up. But would it have more impact if the blacks and white had greater contrast? Not being a B/W master, I just do not know. &nbsp Posted: 05/03/2020 08:37:08
---
Arne Skinlo
You got paid for becoming wet. The low clouds covering the tops of the building, made it to stand out. It works well as it is, but it could be cropped from the top and from the right to make the buildings to stand out more. The bird then had to be moved and made smaller.
Larry asked me to say something about the B/W. I must, however, emphasise that I am not an expert, just in a learning phase. I would darkened the dark parts of the clouds and lighten some of the light parts of the buildings to make more drama. Just a suggestion. &nbsp
Posted: 05/03/2020 15:11:50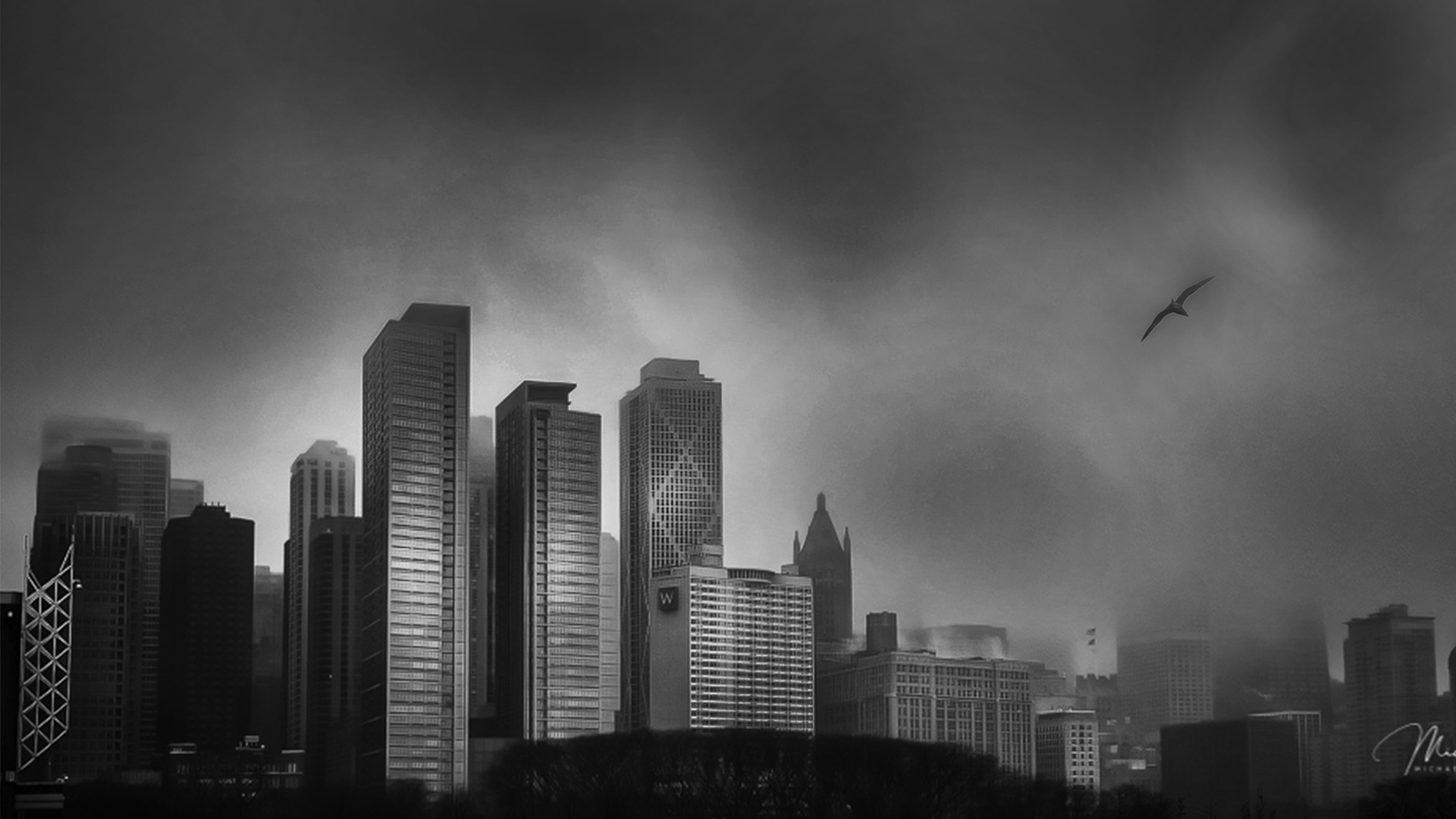 ---
Bill Peake
This is a really good subject to do in B&W. The buildings disappearing into the clouds and the glow of light in the center give it a ethereal, almost otherworldly feel. The bird adds additional interest in the foreground. I don't think I would change anything. &nbsp Posted: 05/06/2020 22:02:44
---
George R Phile
Nice B/W of a dreary Chicago day. I especially like the clouds/fog covering the buildings and the bird adds an extra touch. This captures the mood at the time and conveys what it can be like at times in Chicago. This could also be a panoramic also cropped below the bird. I don't think I would change anything. &nbsp Posted: 05/11/2020 09:41:50
---
Please log in to post a comment