Terry Clark
---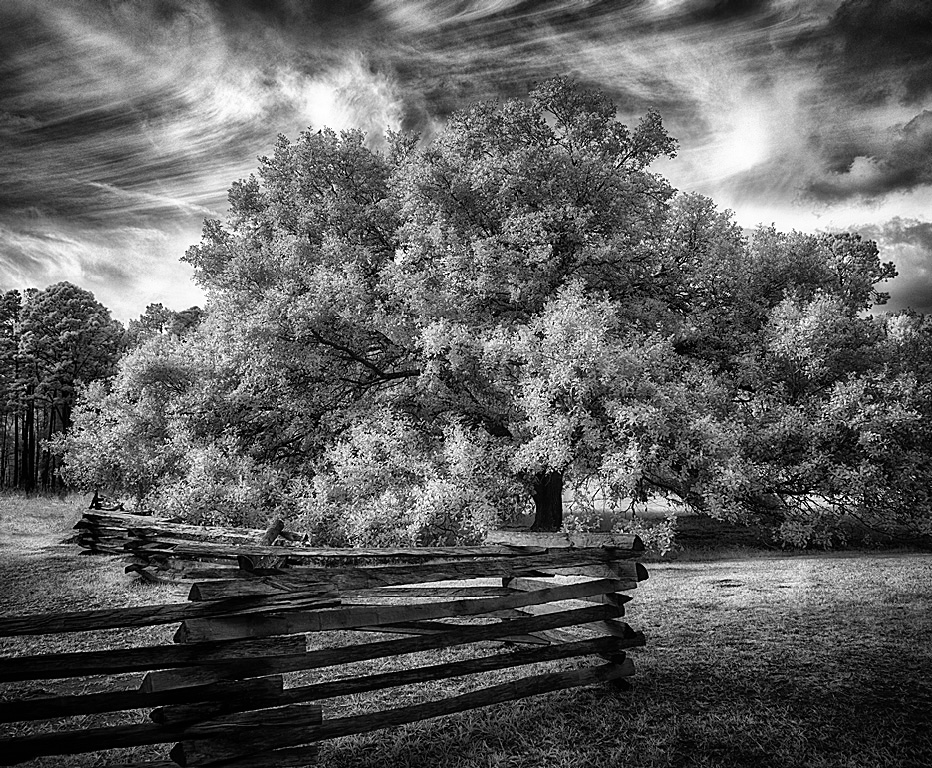 April 2021 - Fence and Tree
Original
About the Image(s)
The original was shot near Pawleys Island using a Sony a7R converted to 830nm.

The natural motion is for the eye to follow the fence but the distal end turns to the right and the viewer is carried out of the frame without seeing the tree or sky! So that part of the fence had to go.
Processed with SilverEfex then Viveza for some global structure and contrast. Followed by lots of localized adjustments of curves and slight adjustment of Selective Colour.
For Debbie (who was there): This was taken at the park where most of the students went in the back to shoot an old plantation house. The split rail fence surrounded the parking lot.

---
7 comments posted
---
---
---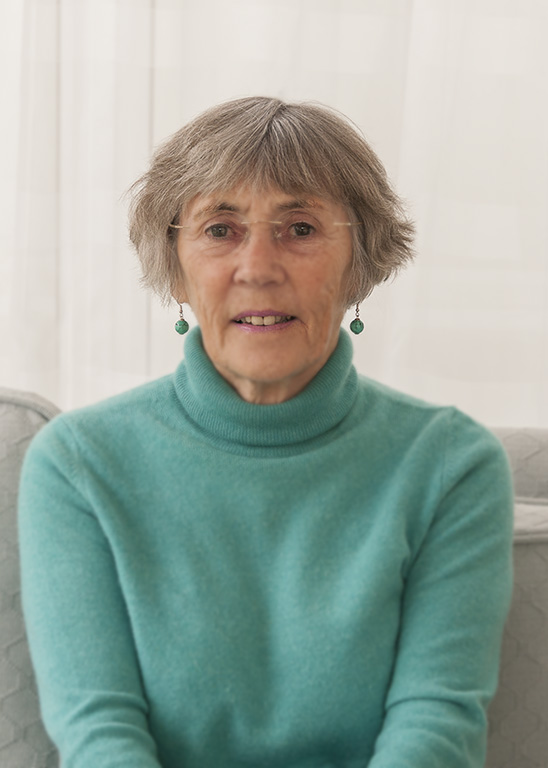 Helen Herbert
Wow. this just jumps off the page. Very dramatic clouds (only little crit - there is some burnt out parts in the white areas). the tree is very majestic and burdened with low lying branches. Going by the size of the trunk I wonder how it is supporting these but altogether a magnificent looking tree. The strong fence is a good lead in to the whole scene. Well done. Great image &nbsp Posted: 04/08/2021 04:02:17
---
---
---
Terry Clark
Thank you for your kind comments. The blown out bits do have some tone in the larger version that got lost reducing it to a JPEG.
That is a tough tree. It is a live oak, the same kind of wood they used to built the frigate USS Constitution, "Old Ironsides", in 1797 and it remains the oldest ship in the US Navy. Very tough wood.
&nbsp Posted: 04/08/2021 10:42:20
---
---
---
Debbie Perez
Wonderful capture! I did have a bit of Déjà vu looking at it before I read your explanation. This was where the "Washington" oak was (Hampton Plantation). We have Washington Oaks in Fl but there is some marker in the ground and stories of George W saving an oak tree at the plantation. I think you made this oak look great. It looks like it belong in a fairy tale. Glad to know I wasn't the only one photographing the grounds! &nbsp Posted: 04/11/2021 14:48:16
---
---
---
Stuart Bacon
I do like this one. You did a nice job removing the far end of the fence so the eye is led right to the tree, which is magnificent. The sky is interesting and wondered if that was the way it was or did you create the unusual cloud formations? Regardless, it is a nice part of the scene, interesting but not so much that it detracts from the fence and tree. &nbsp Posted: 04/13/2021 08:21:21
Terry Clark
the sky is the same as the original. As I processed the image it became more visible and so I devoted a lot of adjustments to it: darken it and increase contrast etc.
&nbsp Posted: 04/16/2021 09:41:13
---
---
---
Julie Walker
This is a really striking image. The interesting fence draws the eye to the wonderful tree which is the main focus of the image. The clouds are also amazing and deserve an image of their own. However I do feel that the sky competes a little with the tree and that a plain sky might work better. &nbsp Posted: 04/15/2021 05:16:23
---
---
---
Sharon Prislipsky
The first thing I notice is that what is in my opinon simply excellent post processing makes this image pop. Then I read your description and looked at the original and I have to commend you for thinking to take out that little bit of fence. This is the kind of detail many of us overlook and the simple step of removing it makes the composition work. The sky is full of drama, yet for me it somehow does not detract from the center of interest which is the old Live Oak. I think this image is extremely well done. &nbsp Posted: 04/16/2021 08:04:42
---
---
---
Please log in to post a comment