Sharon Prislipsky, PPSA
---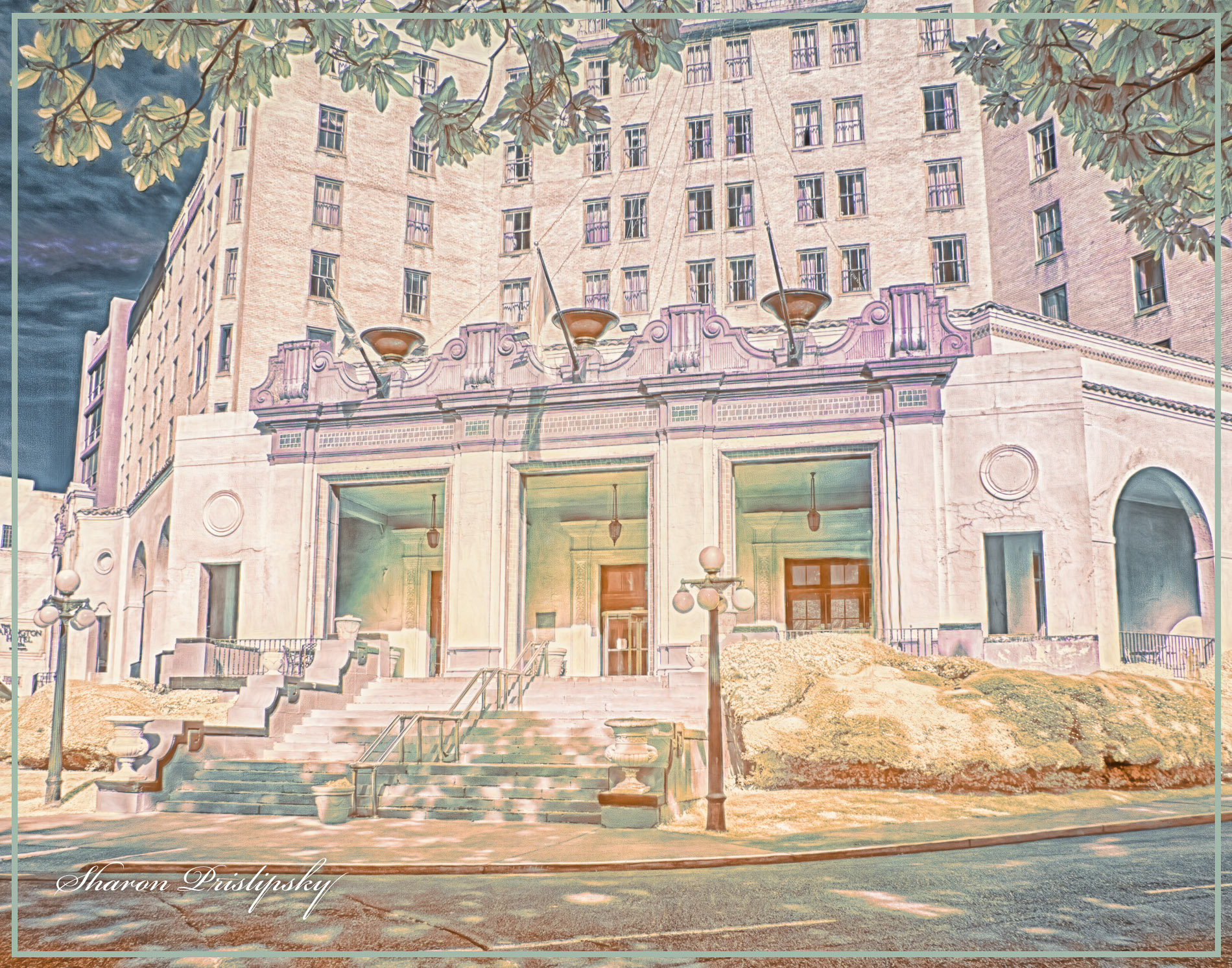 April 2021 - Arlington Hotel
Original
About the Image(s)
This is an old historic hotel in downtown Hot Springs, Arkansas. It was famous in the early part of the 20th century as celebrities, gangster and presidents came here to take advantage of the spas, gambling, baseball and other pastimes. I have photographed it many times, but decided to try for something different.
As always this was made with my canon 7D 839nm conversion and a wide angle lens. Settings were f/16, ISO 100, and there were 3 exposures each 1 2/3 stops apart. The original image displayed is the HDR which was created in NIK.
I did the channel swap in CLir and tried a lot of color treatments, but just wasn't getting the look I wanted. I took it into Color Efex Pro and applied contrast, skylight and few other of my favorite filters which I have since forgotten. Still not satified I went to Topaz Studio and applied the Cezanne filter, also one of my favorites. I did the border work in PS. I thibk it looks like a postcard.

---
8 comments posted
---
---
---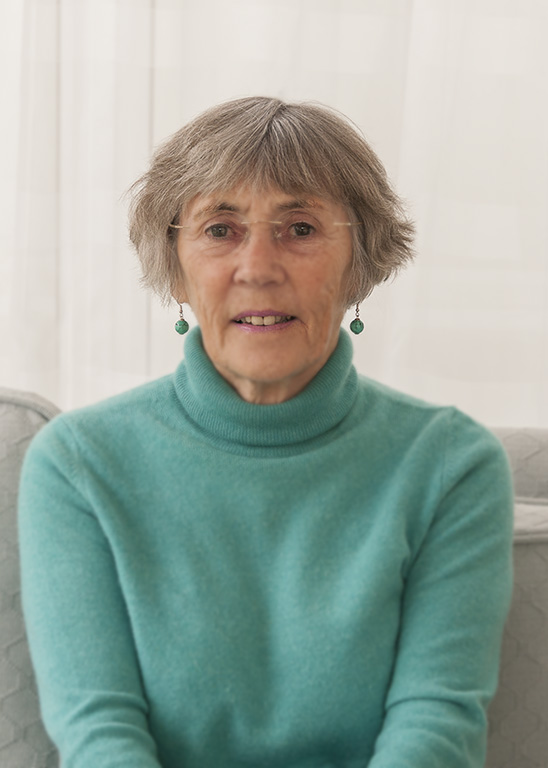 Helen Herbert
A fantastic and impressive looking building, which would look good whatever you did to it in my opinion. However on this occasion Sharon, once again you have gone to great lengths to get your desired effect and it has been totally worthwhile. You have achieved a lovely pastel arty feel to it, which I suspect is totally different from its original character. giving a glamorous and dreamy feel contrary to what might have been, given the type of clientele who visited. Very interesting history. My only small crit would be to try and straighten up the RH side a little which seems to be leaning in slightly. Perhaps one of the Transform facilities in PS would do the trick. but really that is just a minor point. Great image. &nbsp Posted: 04/08/2021 04:39:18
Sharon Prislipsky
Thanks, Helen. I think your suggestion is a good one and will follow up. I am not sure where - if anywhere - this image is headed, but strtaigtening that up will definietly improve it. &nbsp Posted: 04/16/2021 07:40:52
---
---
---
Debbie Perez
I love what you have done to this photo and it does look like a postcard. At first, I thought it was somewhere in St Augustine but not with stairs ( Florida is pretty flat) and then I saw it was it was more Art Deco. Agree with Helen on correcting the perspective. Very cool photo!! &nbsp Posted: 04/11/2021 14:09:31
Sharon Prislipsky
Thanks, Debbie. I hadn't thought about it, but yes, I could see this building (only in this renditions - not it reality) being in the Keys or maybe Cuba. &nbsp Posted: 04/16/2021 07:42:23
---
---
---
Stuart Bacon
It's a grand old building with lots of character in the architecture. You rendered it is such a way that it does make me stop and look. A conventional photo probably wouldn't. As I looked at the image I wondered if you could zero in on small sections such as the lamp and stairs only. One area that I "experimented" with had the left lamppost, the stairs, and included most of the pillar next to the left opening and the top just above the ornate decoration. Just isolating a small area and following the steps that you used could make for an interesting scene/. &nbsp Posted: 04/13/2021 08:15:38
Sharon Prislipsky
Good ideas, Stuart. Thanks for the suggestion. &nbsp Posted: 04/16/2021 07:42:45
---
---
---
Julie Walker
Another lovely image from you Sharon. I love the subtle colours you have achieved in this. They certainly enhance the building. I think Stuart's idea of isolating small areas has merit but I like the image just as it is too. &nbsp Posted: 04/15/2021 05:05:10
Sharon Prislipsky
Thanks, Julie. I think I might go back with a long lens one of these days. Now that Covid restrictions are letting up it is getting harder and harde to shoot these places without toms of people in the scene. &nbsp Posted: 04/16/2021 07:43:47
---
---
---
Please log in to post a comment