Terry Clark
---
September 2020 - The Path and Future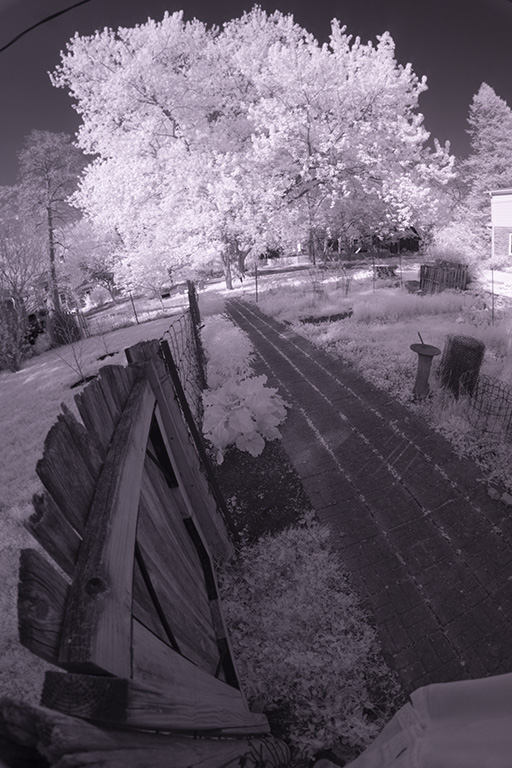 Original
About the Image(s)
This past spring I was playing with an 8nn ultrawide fisheye lens. I made this image along our garden path in late afternoon. The trees are nearly vertical so the slant is due in part to the lens but also the scene is on the edge of a small hill.
Exposed on a Sony a7R, (converted to 830nm), was 1/80 of second at f8.0, ISO 500.

After derecho winds hit here, in Iowa, the pear tree in front of the large silver maple is gone. The big branches on the right side of the maple are gone as is the darker 100' tall tree to the left of the maple. The top was broken out of the pine on the right. Our road was blocked for 3.5 days, no power for 4.5 days. The internet came back two days later but for several days it was only available during the day while the server's generator had gas.
Image was processed with PS with somel cloning to remove the cable. (which now droops across the middle of this scene and our garden shed.) Then localized adjustments to Curves and Selective Color adjustments to the white, neutral and black zones.

---
6 comments posted
---
---
---
Stuart Bacon
A fisheye lens is probably fun to use as it covers such an expanse of area. It can be a detriment, however, if there are objects in the scene that don't relate to the subject being photographed. As I look at your picture I feel everything is sliding off to the left (or does the lens accentuate the slope of the hill?) &nbsp Posted: 09/11/2020 14:45:47
---
---
---
Debbie Perez
Sorry to hear about the damage. Know derecho can be as devastating as a hurricane. t took me a bit to understand what I was seeing but I do like the path to the beautiful trees. The wooden fence(?) in the foreground doesn't really work for me and I wish you had moved closer to the trees for this shot. The curvature almost looks like you were going for one of those "tiny planet" type photos but stopped. When I first saw this I thought perhaps you used a drone. I hope you replant your trees. &nbsp Posted: 09/11/2020 18:20:58
---
---
---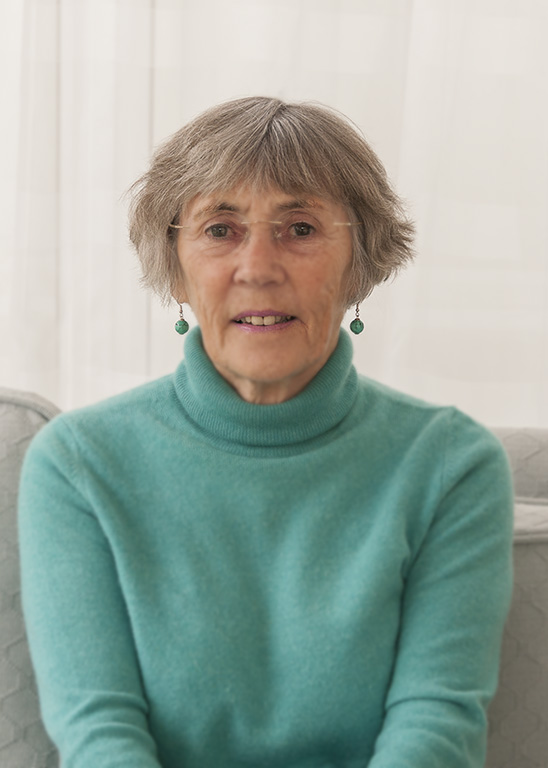 Helen Herbert
Good experiment Terry. I particularly like this. It does tend to lean to the left a bit but I find this gives it dynamism and impact and I do like the texture of the fence tops leading to the trees. As an experiment I cropped off the trees to see the effect without and actually like the bottom half, so two images in this for me. Strong appeal for me this one. &nbsp Posted: 09/13/2020 03:12:05
---
---
---
Julie Walker
When looking at this image I find I want to move everything to the right to straighten it as everything is tilting to the left. Maybe if there was more symmetry in the scene the use of the fish eye lens would have worked better. The trees are very beautiful and I too feel that it would have improved the image if you had moved closer to them. &nbsp Posted: 09/13/2020 07:32:15
---
---
---
Sharon Prislipsky
Like you I enjoy using my 15mm Fisheye lens, but seems like others are often disoriented by the effect. I am thinking your camera was at eye level, and I wonder how it would look if you got down low and tilted the lens up. It would likely accentuate the curvature. I find that the closer I get the more interesting the compositions with the Fisheye are. Even before reading Helen's comment I decided I like the bottom half of the image best.
I have experienced a very high straight-line wind and they can be terrifying. I am glad you did not have more serious damage. &nbsp Posted: 09/13/2020 15:44:20
---
---
---
Nelson Charette
Very nice image, I alsway enjoy shooting widw angles. I like the way your brought and the details, and lightens up the shadow in the foreground. &nbsp Posted: 09/21/2020 08:54:04
---
---
---
Please log in to post a comment