Sharon Prislipsky, PPSA
---
September 2020 - Rocky Rural VFD
Original
About the Image(s)
I found this compelling scene on a back road in western Arkansas near the Oklahoma border. The tiny hamlet where it sits is at the foot of what passes for a mountain here, and is actually called "Rocky." The camera I used was my usual Canon 7D which is an 830nm conversion. Settings were ISO 100; f/16. The original posted is the HDR, composed of three exposues which were 1 2/3 stops apart.
I have played around with this image quite a bit because I wanted a softer look to it. The original processing was done with the CLir Panel and I know everyone will want to know how I got the color; unfortunately after all the different things I tried I really can't recall all the steps that led to the faux color. Everything I do with that seems to be by trial and error. I finished it in Topaz Studio using the "Morning Mist" look. I have entered a different monochrome version of this in one exhibiton where it received an acceptance. I haven't had much luck with IR images in exhibition unless they are black and white, so I am not what the future holds for this image. I will be interested in your suggestons.
---
12 comments posted
---
---
---
Terry Clark
The soft pastels you found make a gorgeous treatment to the fairly harsh original. Nicely done.
Finding acceptance of our images by narrow minded judges is very frustrating. Your image is art, clear and simple, and should be judged as such. Not all art fits neatly into their little pigeon holes. Non illegitimi carborundum.
&nbsp Posted: 09/03/2020 13:20:17
---
---
---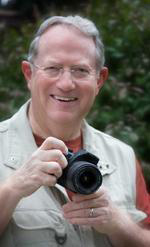 Jerry Hug

(Groups 39 & 51)
Sharon, I have different IR images in group 39 and 51. I am doing something new. Like many of you and your group I have been shooting with IR for years with converted cameras. Take a look at Group #39 and Group #51. I have started shooting IR with my iPhone 11 Pro Max and a 720nm IR filter attached. I do have some explanation of what is needed. to do this. I have only been doing this for about 3 weeks and having a ball. Everything is shot on the iPhone and filter and then edited on my iPad 12.5 Pro. No Red and Blue channel swapping needed. It is done totally on Mobile devices. I do use Camera+2 to take the images. Some slight editing and then everything else editing in Snapseed. See also
jerryhug.com
for a few more images. If anyone is interested in the tools needed and processing go to Ask Jerry on my website. I am having a blast with this process.
Jerry Hug,APSA &nbsp
Posted: 09/06/2020 15:51:56
Sharon Prislipsky
Thanks for that information, Jerry. &nbsp Posted: 09/06/2020 17:04:23
Nelson Charette
Jerry, can you do IR on a Google Pixel 3 phone? &nbsp Posted: 09/21/2020 08:47:10
---
---
---
Stuart Bacon
You took a scene that to me had little appeal and made a beautiful picture. All the very different elements come together through the soft coloring. I like the Morning Mist look. &nbsp Posted: 09/11/2020 14:50:07
Sharon Prislipsky
Thanks, Stuart. Henry David Thoreau said, "It's not what you look at that matters, it's what you see." &nbsp Posted: 09/11/2020 15:59:45
---
---
---
Debbie Perez
How lovely!! I really love what you have achieved. I have done very well with my IR photos in B&W competitions and/or juried shows. I find that most of my "creative" photos are not as well received. I have talked to several judges who think creative should be nothing more than adding a stroke. A few will accept the use of textures and those are usually from the professors from our local college that teach graphic arts and digital media. If you enter this in a mix media type exhibit, I think it would do well. If you are going for a straight up photography show, it would depend on who is doing the judging. I think it's a great piece! &nbsp Posted: 09/11/2020 16:29:22
---
---
---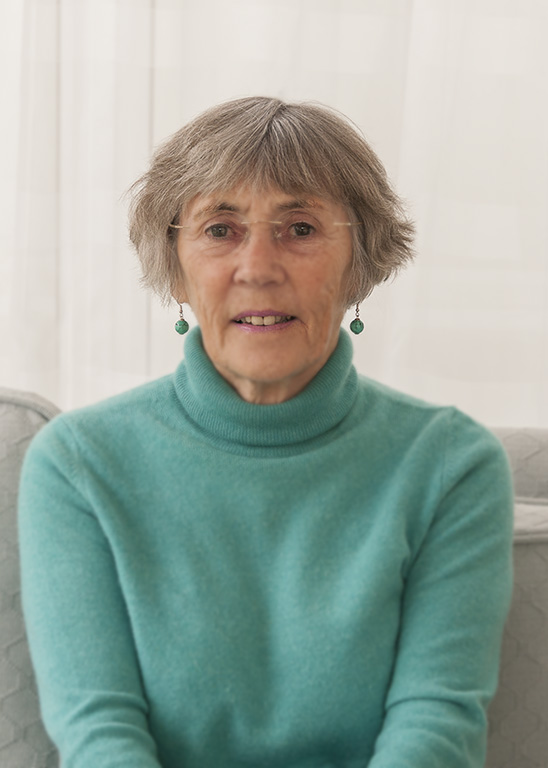 Helen Herbert
What a lovely effect Sharon. Dreamy , artistic, oft and subtle. I love this effect you have achieved and can relate to what you say about CLiR. It is all about experimenting and having satisfaction at the end of it. Your Morning Mist is probably the topping on the cake. I would think this would look absolutely great printed on Art Paper. As for competitions etc., I agree it all depends on who is judging and what style of images appeal to them but I certainly think it would be worth trying it out. &nbsp Posted: 09/13/2020 02:59:36
Sharon Prislipsky
Thanks for the encouragment, Helen. I am going to try a small print on Hahnemuhle William Turner. &nbsp Posted: 09/13/2020 15:14:04
---
---
---
Julie Walker
This image has a graphic quality about it which I find very appealing. It almost looks like a pastel drawing. The colours are very subtle and pleasing. I've reached the point where I think it is more important to take pleasure in your own work rather than trying to please judges as I've found this can be very disheartening. &nbsp Posted: 09/13/2020 07:14:21
Terry Clark
"You see, ya can't please everyone
So ya got to please yourself"
-Ricky Nelson
Garden Party
&nbsp Posted: 09/14/2020 11:51:44
---
---
---
Nelson Charette
Nice image, I like the processing done on this image, looks like a painting. I also sometimes play around so much with processing, and different programs it's hard to explain what I did. &nbsp Posted: 09/21/2020 08:45:41
---
---
---
Please log in to post a comment