Terry Clark
---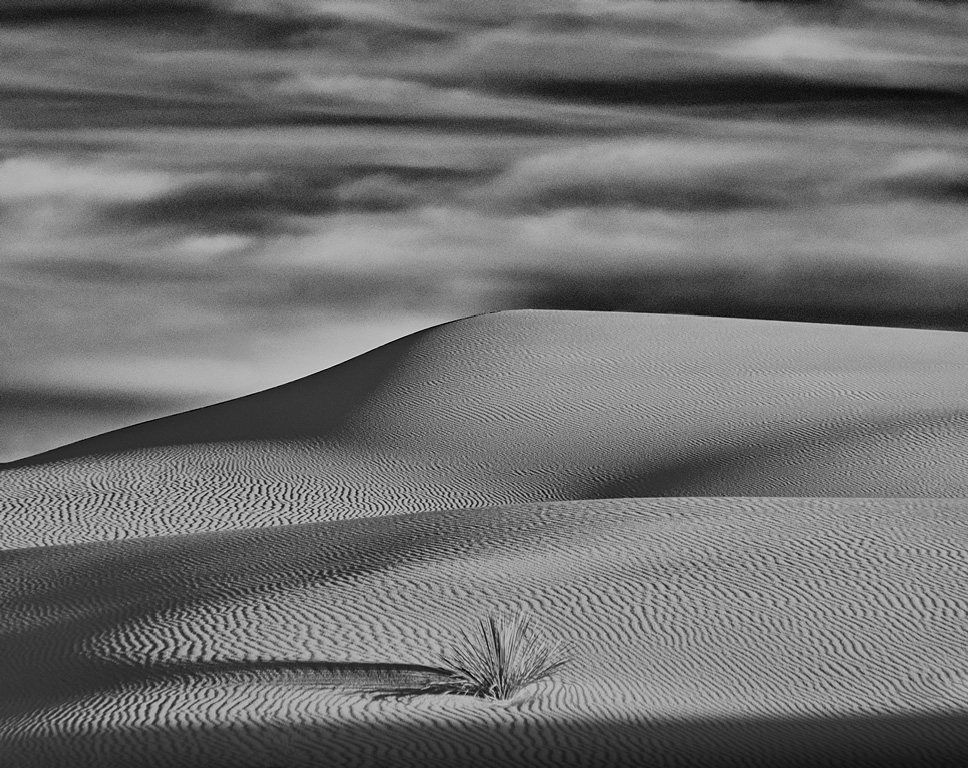 June 2020 - Dunes and Weed
Original
About the Image(s)
Taken at White Sands National Park in New Mexico. Original taken with Fuji x-T2 converted to full spectrum with 590nm filtration.
Some cloning to remove minor elements then treated with Silver Effects Pro. Steep curve applied to the sky. Foreground darkened to sift focus upward to the middle areas.
Selective Color adjustments applied in the White. Neutral, and Black bands.

---
This round's discussion is now closed!
7 comments posted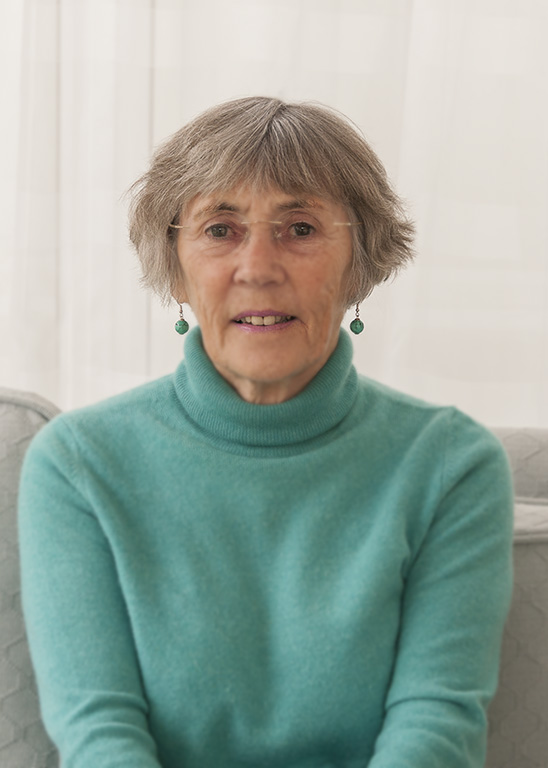 Helen Herbert
To me this is an image of patterns and shapes. The patterns of the sand and shape of the mounds of sands. I feel the clump of grass in the centre is an important focal point but like the way the shadow on the left sweeps round to attach itself to it. Nice that you have some shadow to give some form. The sky is subtle and not intrusive being of similar tones, although looks slightly grainy. Could you de-noise the sky only a little to make an improvement. Also like the shape of the clouds streaking along horizontally. Was this a long exposure to get this effect in the clouds. Very nice. &nbsp Posted: 06/10/2020 03:12:20
Terry Clark
While the sky has that "long exposure" looks it was actually a normal short exposure. Just that how they were that evening.
I love the ripples in the gypsum sand although it had rained a day before so they are not as sharp as they can be. &nbsp Posted: 06/10/2020 09:43:26
---
Debbie Perez
Wow! The dunes with the ripples, shadows and little plant are just so other worldly! Agree with Helen about the sky appearing grainy. I heard on a webinar the other day that you can apply noise removal to a channel. Have been wondering if this might help in IR as I some times get really noisy skies, too. I might suggest to crop down a bit from the top. The sky is really nice but I think I would want to keep the focus on the dune! Wonderful photo! &nbsp Posted: 06/11/2020 13:25:19
---
Sharon Prislipsky
For me this image is about shape and texture. You must have chosen a time of day that offered nice side light. I feel that the image has a lot of mid-tones and the shadows appear to have deep blacks, but it looks to my eye a little short on pure whites. I am wondering if you can boost the contrast a little bit or do some targeted adjustments to get more tonal range. I also believe I see a halo on the horizon, which, in my opinon should be removed.
I have been using Topaz AI DeNoise and find that with AI Clear I can elimnate noise without loss of detail.
&nbsp Posted: 06/14/2020 12:06:04
---
Stuart Bacon
I really like the dunes as the time of day was perfect to capture the ripples in the white sands as well as beautiful shadow patterns. My only suggestion is that there is too much sky. Half of it could be cropped out and there would still have enough for a pleasant background. &nbsp Posted: 06/14/2020 14:28:31
---
Julie Walker
This is a great image. I find the simplicity of the composition very appealing. I too would crop a little off the top which would place more emphasis on the grass. Maybe you could lighten the grass a little too which would make it stand out more against the sand. White Sands is on my long list of places still to visit when (hopefully) life returns to normal again. &nbsp Posted: 06/15/2020 01:56:25
---
Nelson Charette
Very nice, I really like the textures and shapes of the image.

I've been using the new Topaz Denoise AI, and you can paint a mask in the area like the sky you would like to denoise &nbsp Posted: 06/18/2020 15:34:59
---