Debbie Perez
---
October 2019 - Still Standing
Original
About the Image(s)
After Hurricane Dorian grazed Florida, I decided to check out one place that I knew could be lost. Very surprised to see most of Merritt Island National Wildlife Refuge intact as it has been severely damaged in previous storms. These hammocks are found throughout the Island and there are several on Black Point Dr.
While there wasn't much in terms of wildlife, it was a good day to use the IR camera. I processed this using a swap in LR to handle the channels, then I decided to go into Nik (I'm a software junkie) to see what I could create. This used detail extractor in Color Efex and took that into Silver Efex for the B&W conversion. Quick and easy!
Want to say THANKS to Sharon for the exposure in the PSA Journal and how great everyone's photo looked! ver honored to be a part of such a talented group!!
---
This round's discussion is now closed!
5 comments posted
Julie Walker
You have certainly suffered some awful hurricanes recently and it is good to see that not all areas have been totally devastated. The lovely trees are the main focal point of this image and to place greater emphasis on them I think you could crop out the grass and water at the bottom of the image. More contrast between the trunks and foliage would also help. Unfortunately the sky is rather bland and I wondered whether there is more detail in it that could be brought out at the processing stage. I see you use Silver Effex and I find that experimenting with this can sometimes help extract more contrast. Alternatively a graduated filter may help. &nbsp Posted: 10/11/2019 11:44:22
---
Sharon Prislipsky
I feel that this is a good documentary image; however, to make it more artistic I would do several things. First, for me there is too much folaige in the foreground, so a crop would help. Secondly, I think I would like those palm trees to pop out from the background foliage more; and third, I would try to extract more detail from the sky.
You have probably heard me go on and on about Eliott Porter's photography in the past - he was great with intimate landscapes, so I am always looking for scenes that have potential for that. This looks like one of those places where one might make a very interesting intimate landscape image. &nbsp Posted: 10/13/2019 12:05:35
---
Stuart Bacon
The composition is one horizontal row on top of another from the bottom to the top. Each one is interesting so I'm not being negative with my comment. The foliage in each row is different so there is a lot to look at. You could take much of the top open space off as there isn't enough there to warrant so much sky. &nbsp Posted: 10/16/2019 21:55:42
---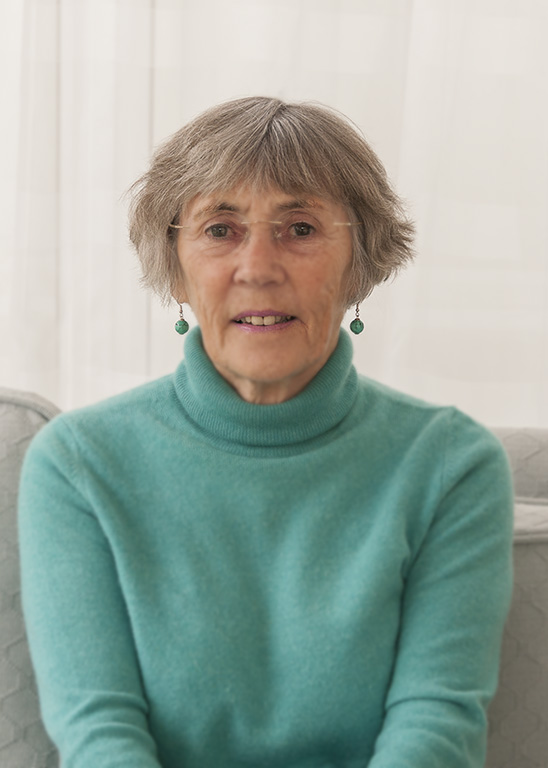 Helen Herbert
I find this a very gentle subtle image Debbie and like the way you have processed it,.The different types of ferns and foliage all look interesting with different patterned features. Perhaps a little off the bottom would help, but I do like the pastel sky which to me fits in with the delicate nature of the trees and shrubs. &nbsp Posted: 10/17/2019 07:08:05
---
Nelson Charette
I like the image and the color swap. Nice trees.
I would maybe like to see it in landscape orientation.
&nbsp Posted: 10/23/2019 10:05:49
---