Member Bios
Group Admin
Sharon Prislipsky, PPSA
Sharon is a former school administrator who began to pursue her passion for photography following retirement in 2004. She and her husband live in Arkansas but travel the United States extensively looking for unique opportunities to capture the character and natural beauty of our country.

Ascribing to the philosophy that you can never have too many camera club memberships, Sharon is a past president of the Hot Springs Village Camera Club, a founding member and president of the Nation Park Photography Club, and a member of both the Arkansas Outdoor Photography Club and the Heard Nature Photography Club in McKinney, Texas.

PSA positions she holds include: Assistant Managing Editor of the PSA Journal and Editor of the PPD News column, Gulf States and Arkansas Membership Director, Administrator of two Digital Dialogue Study Groups and member of a Fine Art Digital Study Group. She is also Chair of the Greenhood Scholarship Committee. Sharon is a regular competitor in PID International Exhibitions and Print of the Month.

As an artist, Sharon's goal is to make her images accessible and inviting to the viewer. Her photography is aimed at recreating each scene or the subject in a way that communicates her vision. She hopes that viewers will find beauty in her work and begin to see the world differently because of it. Her work is available for purchase in several galleries and through my web site:
www.sharphotoarkansas.com
---
---
---
Stuart Bacon, QPSA
A serious interest in photography began in eighth grade when I was given a Kodak Film Developing Kit. From then on photography played a big part in my life. In high school I did some photography at school but in college I did both newspaper and year book pictures. That was followed by the army where I made both training and informational films as well as public relation pictures. Following the army I had a job with Graflex, maker of the famous 4X5 Speed Graphic that was used by many newspaper photographers. When I changed jobs and later was transferred to San Francisco I became immersed in the local very active photographic scene. Not only did my darkroom printing improve but I started, and thoroughly liked, judging at local camera clubs, councils, county fairs and other photographic contests.

Monochrome has always been a favorite aspect of my photography and it was supplemented by adding Kodak's infrared film to my interests. When digital photography arrived, I switched to it and learned Photoshop for processing, often converting color images to monochromatic. Through a friend I learned that a digital camera could be converted to do infrared, so I seized that opportunity and started carrying two cameras on all my photographic outings.

While others may drift in and out of an interest, I have to say that photography, once it started with me, has remained paramount in my life.

---
---
---
Julie Walker, EPSA
I have been interested in photography for more than twenty years but it is only since my retirement in 2006 that I've found the time to take it more seriously. In the last few years I've entered numerous international salons and have achieved distinctions with the PSA, FIAP and the RPS.

My main interests are landscape and nature photography but I've had a go at most branches including travel, portraiture, sports, photo journalism, and macro. My husband is also a keen photographer and I particularly love the way in which photography has introduced us to new experiences and encouraged us to travel.

I am a member of several photographic clubs including the West Cumbria Photo Group. It was following a presentation at one of their meetings about four years ago that I became interested in Infra Red photography. I had a Canon 350D which I no longer used so I had it converted to Infra Red. Most of my images so far have been landscapes but I am interested in widening my subject matter and hope that membership of the group will inspire me and also help me to improve my images.

www.awalkerphotography.co.uk
---
---
---
Terry Clark
I have been an amateur photographer since age 18. Back then I could only afford monochrome film and I remain a B&W photographer at heart. Which has led me to infrared photography and long exposure infrared.

As a "regular photographer," I have won a few small awards, mainly with the N4C photography group, known to photographers in the upper Midwest. And while we all like our work to be appreciated by others I photograph for me. I am doing all this work, it has to make me happy. If I like a piece it is reward enough.

I got into painterly interpretations, a couple of years ago, after finding that my best photographic efforts left me empty. Most of us never really see the details of a scene anyway, but our cameras capture those details exhaustively. Finally, I realized my frustrations were the same frustrations some painters felt in the 1800s. They began laying down their impressions, not just the details of a scene. And so, I try to convey my impressions of the world around us.

---------------------------
Equipment, Cameras:
Canon 5D MkIII
Fujifilm X-T2
Fujifilm X-T2, Full spectrum conversion with IR and UV filters
Sony a7R, 830nm IR conversion

Printer: Epson 3800 with ImagePrint RIF

Computer and Software:
Custom built machine running Windows 10, 64 bit
Adobe PS 2020/Bridge/Lightroom
Lumenzia
Nik Filter set
Dynamic Auto Painter 6.0
Corel 2018
ON1 Resize
Topaz Impression and Denoise AI
Zerene Stacker
Wacom tablet
TourBox



---
---
---
Nelson Charette
I started in photography in 1974, purchased my first 35 mm camera when I when 14 years old.

I later got into digital photography in the 2004 by purchasing a Nikon d70. After Several camera upgrades, I converted my d70 to an Infrared camera. I later also purchased a converted Nikon d5100 Full spectrum camera. I don't always shoot IR, but gives me something different to show at my camera club.
---
---
---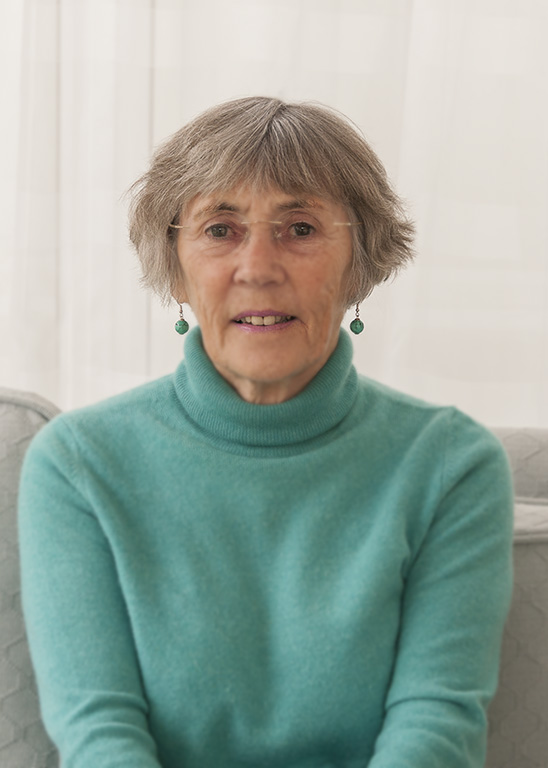 Helen Herbert, EPSA
I have been interested and active in photography for many years, originally having been more interested in Black & White darkroom work. Although I was then interested in IR, specifically the Kodak film type and having experimented, I cannot truthfully say I was very successful with it, although I did manage to "put through" a few films. Since the digital age has taken over, and I have long since dispensed with my darkroom, I turned to IR again a few years ago, with more satisfaction and "luck". In the past my great interest was landscape, and taking advantage of the Lake District scenery here in England (although I am a Scot). I have experimented with all types of subject matter in IR from foliage, to buildings, to people etc., I also enjoy using Channels to introduce colour.

I use a Nikon D200 which I have had converted to IR and an old Nikon 24m.m or 50m.m. lenses which were given to me.

I am a member of West Cumbria Photo Group which runs 2 International Salons each year, which my husband and I help organise.
---
---
---
Debbie Perez
Updated bio: I now have a few years under my belt and enjoy the world of photography very much. I'm love tinkering in various softwares we have available to us. Don't live in VA anymore but live with my cat in sometimes sunny FL where I enjoy activities with three different camera clubs. Took early retirement and haven't looked back.