Alan Kaplan
---
November 2020 - Curiouser & Curiouser
About the Image(s)
Technically, this is a basic composite. The landscape is an area in Iceland that is the equivalent of the volcanic areas of Yellowstone National Park in the western part of the United States. I cut and pasted the sculpture, the man, and the moon. I darkened sections of the composite with the levels Adjustment Layer and used Content Aware to remove some of the rocks that I felt tilted the compositional balance.
---
7 comments posted
---
---
---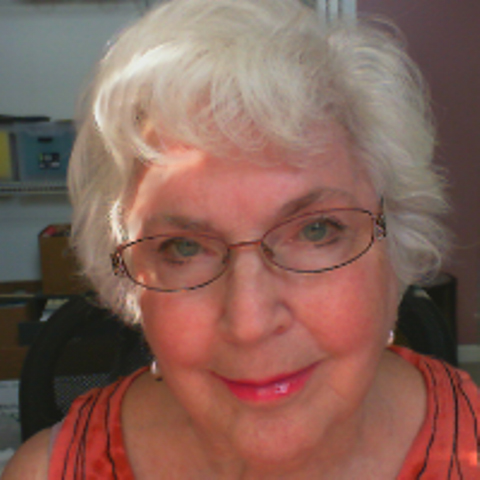 Georgianne Giese
Alan, I love all of your work, especially how you use simplicity in compositional objects to tell a story.
This is not one of my favorites of yours, for it seems to violate your general compositional objectives. The rocky ground here is just too busy and distracting to me.
I played with it, to eliminate the distraction of the ground, and came up with two alternatives. In the darker one, I used an Exposure adjustment layer. In the lighter one, I used Color Efex Pro Graduated Fog. In both, I used masks to tailor the adjustments.
I also used an Exposure adjustment layer to alter the lighting on the man, as in the original, he is front lit, but in the composition, the light is coming from behind and above. The moon, however, provides a second and powerful source of light, I would suppose. The rotation of the sculpture is peculiar with respect to the light, which made me think there was supposed to be a second source. &nbsp
Posted: 11/02/2020 13:59:46
Alan Kaplan
Georgianne, I revised my composite a little per some of your suggestions. I darkened the sculpture and the observer, and I removed some rocks in the lower right hand corner that I thought might be distracting. The landscape IS desolate so we'll have to agree to disagree about the rest. Thank you for your observations. &nbsp
Posted: 11/06/2020 16:59:19
---
---
---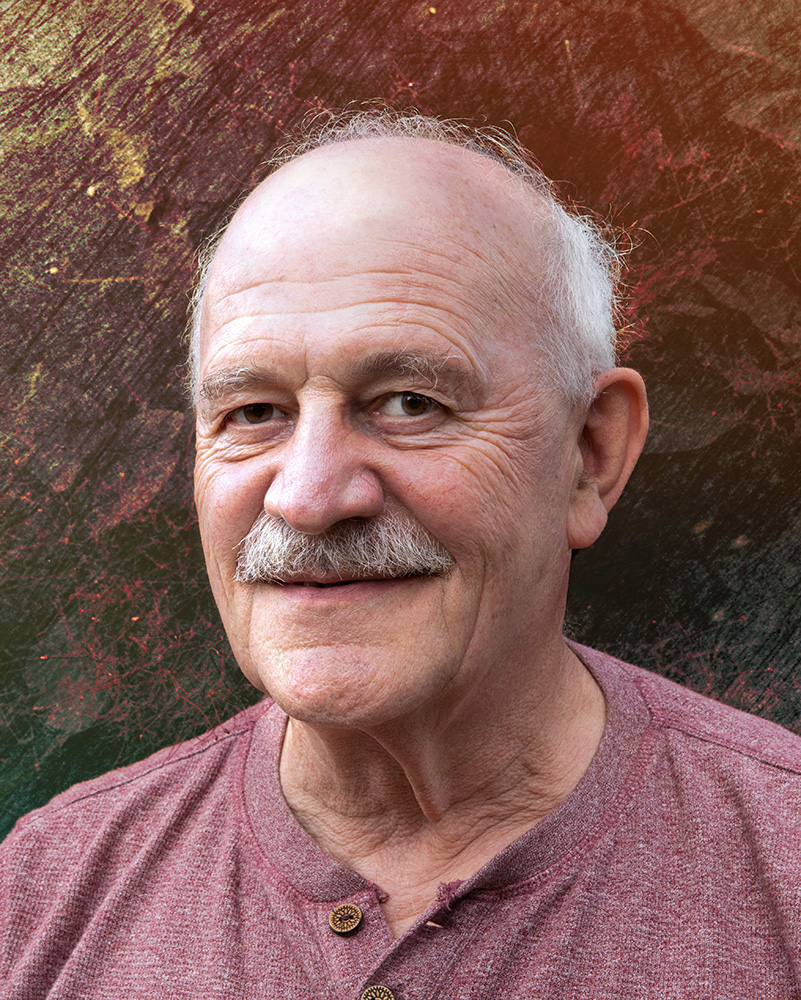 Steve Estill
I think this is superb. The composition is just right and it leaves so many questions for the viewer.
My only (very slight) criticism is that the shadows should be more vertical, so that the light source is from the moon instead of to it's right.
Excellent! &nbsp Posted: 11/05/2020 15:29:50
---
---
---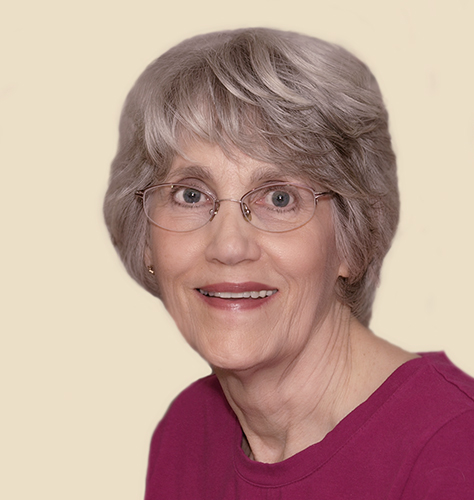 Candy Childrey
Alan, a fine simple image. I think it was ingenious for you to place the sculpture and man in the large white area. It really makes them stand out in the image. You have also created a good since of scale for the elements. &nbsp Posted: 11/07/2020 16:49:46
---
---
---
Jan Handman
Very cool image Alan. I really like that you used a photo for your elements to be resting on, rather than a gradient fill, as you frequently do. It adds interest to the scene for sure, but my personal preference would be to blur the landscape as it fades into the distance so that the other elements would grab the viewer's attention more. I think making the mask a bit larger so there's more difference between it and the man might work well. Another fine surreal scene by Alan! &nbsp Posted: 11/11/2020 13:01:05
Alan Kaplan
Thank you for your detailed feedback. My bland, gradient fill landscapes are in keeping with landscapes many surrealist painters of the 20th Century used in their paintings. It's a way to highlight the surrealism, I guess. There are 2 contemporary surrealist artists whose work I follow. One uses plain backgrounds, and one uses very detailed backgrounds. As for blurring the background, I blurred the deep background as you suggested, but I feel having the whole background in focus adds to the surrealism. What you refer to as the mask, I see as a piece of the face of a larger sculpture. You have triggered a good discussion, just what this Digital Dialogue is meant to do. &nbsp Posted: 11/11/2020 16:54:15
---
---
---
Please log in to post a comment