Steve Estill, EPSA
---
October 2020 - Punks On the Web
About the Image(s)
So, I was busy taking down the ivy from the side of our house (I'm getting too old for climbing ladders, so it had to go), and I got this feeling that I was being watched! A look up and here's this wonderful spider - they fascinate me. Just look at all those eyes and a moustache to die for - not to mention the hairy legs! Sorry Jan, I know you don't like them very much, but I think they're fantastic.
The macro lens got a reasonable image - he wasn't really as big as he seems. I used ACR to increase the exposure and texture, then into Nik HDR Efex and Viveza to enhance him further.
Stamped up and duplicated the image before using Topaz Adjust AI to give a B&W effect and used Darken mode over the Nik layers.
Next, I added some Steam Punks to make him look much bigger while they appear to be looking for him. They were selected using Topaz Mask AI. When I was happy with their size and positioning. I stamped up again and used more effects from Topaz Studio Texture on a couple of layers before bringing back the figures using a layer mask.

All just a quick bit of fun - time is short these days - lots to do in the garden between showers and not enough time with the cameras!

---
5 comments posted
---
---
---
Jan Handman
Oh my gosh, Steve! You've sent me into cardiac arrest with this creature. I'm making my comments from memory because I could only peer at your image for a split second. My fear and loathing of spiders prevents me from perusing and enjoying the intricacies of your composite. Needless to say, your spider is very powerful. And you know how much I enjoy Steampunkers, so they've redeemed you. Their placement and sizing are just right. They might be able to use a bit of shadowing under their feet in a couple places where the blurred foreground doesn't cover them up. Great image for Spooky season! An image I love to hate! :-) &nbsp Posted: 10/06/2020 16:55:44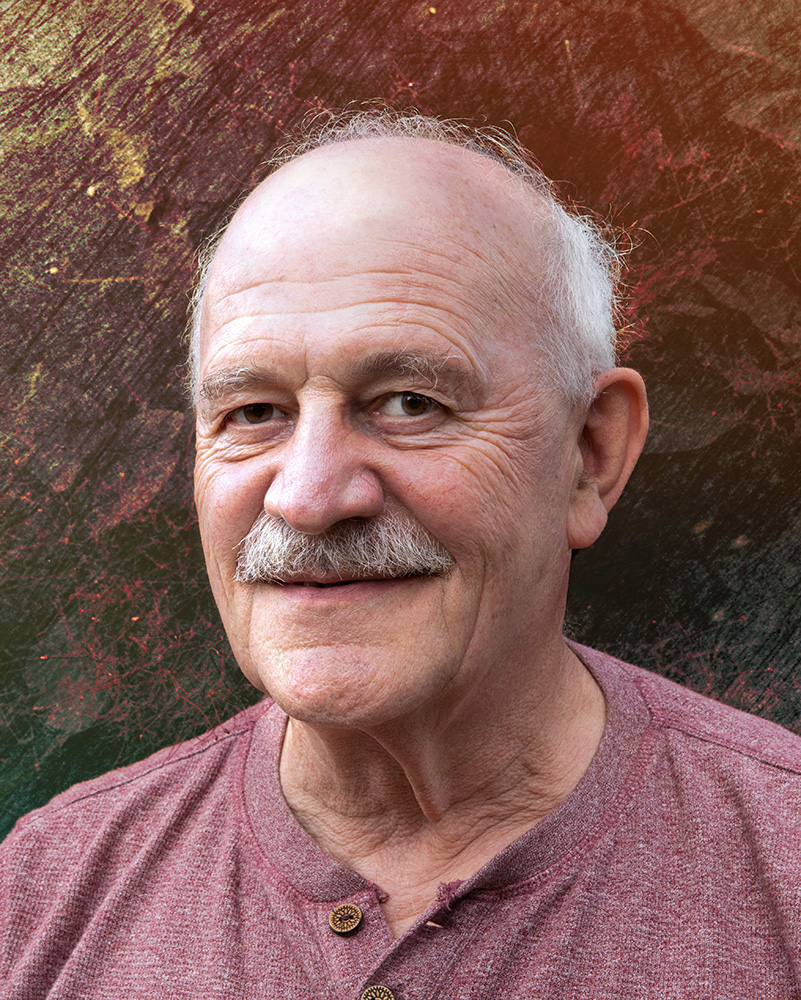 Steve Estill
Sorry about the spider, but I couldn't resist it! I'll try to do better next month!
Thanks for the shadows suggestion. &nbsp Posted: 10/15/2020 15:55:04
---
---
---
Alan Kaplan
This is an appropriate image for the Halloween season in the U.S. The spider is wonderful especially since you can see most of its 8 eyes. I have a couple of suggestions that come from my (usual) "less is more" approach. I feel the gentleman on the left in red attracts too much attention. I would replace him with the gentleman on the right and flip the replacement so he is looking left. His looking out of the frame is very effective. The people need some tweaking so they don't look so cut-and-pasted. Clearly, one fears for the safety of these people. &nbsp Posted: 10/08/2020 09:02:38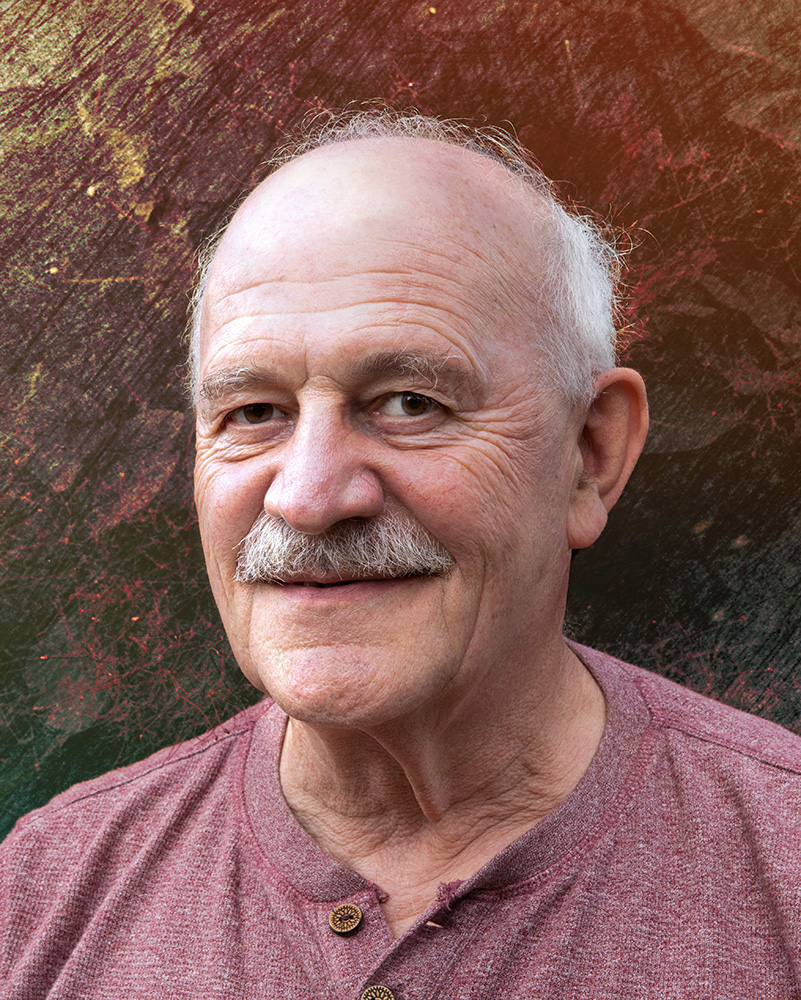 Steve Estill
Thanks Alan. Good idea about the replacement. Jan's suggestion about shadows would help the pasted on look. &nbsp Posted: 10/15/2020 15:56:50
---
---
---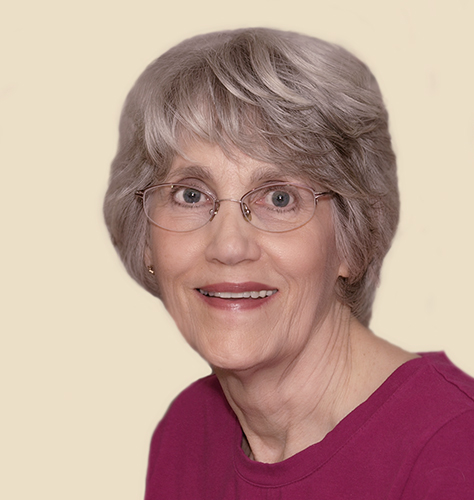 Candy Childrey
Good Halloween picture, Steve. I agree that the people need shadows under their feet to anchor them. I agree with Alan about moving the two men around. Also, I would tone down the red in original 3's jacket. He is taking all of the attention due to the brightness of his jacket. The pasted on look might be helped with a feather of the edges or a blur of the edges with the blur tool. The problem that I see is that the small depth of field of the spider, and large depth of field of the people are competing. I hope that spider doesn't show up in your house, very scary. &nbsp Posted: 10/18/2020 15:35:15
---
---
---
Please log in to post a comment