Denise Perentin
---
September 2020 - The Wrong Side
About the Image(s)
The plane window was from my trip to Italy. (Remember those days when you could fly!) The seagull was taken in St Ives, Cornwall. The Pelican was taken at home.
It was just a matter of cutting out the elements and placing them in the window, adding a shadow. Then used detail extractor and glamour glow in Nik Colour EFEX

---
10 comments posted
---
---
---
Lori Lankford
Hi Denise, nice to meet you virtually. I am envious of your cutting out of the elements - I hate to do that :) I like that you used 2 birds in the image. It makes me feel like the inside bird is stuck and wants to fly out - not sure if that was your intention. It reminds me of how many of us feel right now - wanting to escape. &nbsp Posted: 09/01/2020 12:20:05
Denise Perentin
Hi Lori, nice to meet you as well. Thanks for your comment. Yes that was my intention and I guess the fact that we cannot fly and will not be able to for many years. This is not my usual standard. I am hoping to get my mojo back for next month as I actually have an image planned. I was very lazy with this cutting out of the elements, I just went "Select" then "Subject" in PS then a bit of tweaking. &nbsp Posted: 09/02/2020 21:18:10
---
---
---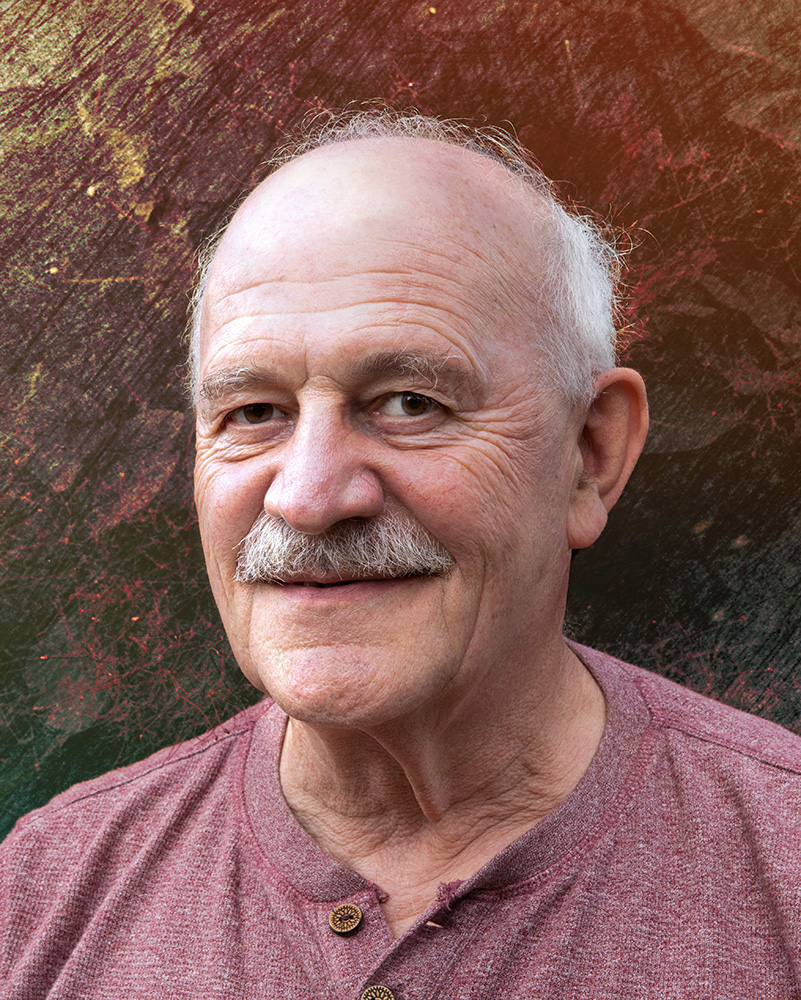 Steve Estill
An entertaining image - the question has to be asked: Who's on the wrong side? Quite a lot of debate, because the pelicanis obviously more ozone friendly, but the seagull can travel much faster and further.
It seems to me that you've rushed this a bit - you can see the window frame through the gull's tail and the edges of the gull are a bit messy. I've cloned and spot healed to try and make it work, but does it really matter, when it's supposed to be fun?
Thanks for a fun image.
Another question: Are they frequent flyers? &nbsp
Posted: 09/04/2020 16:47:33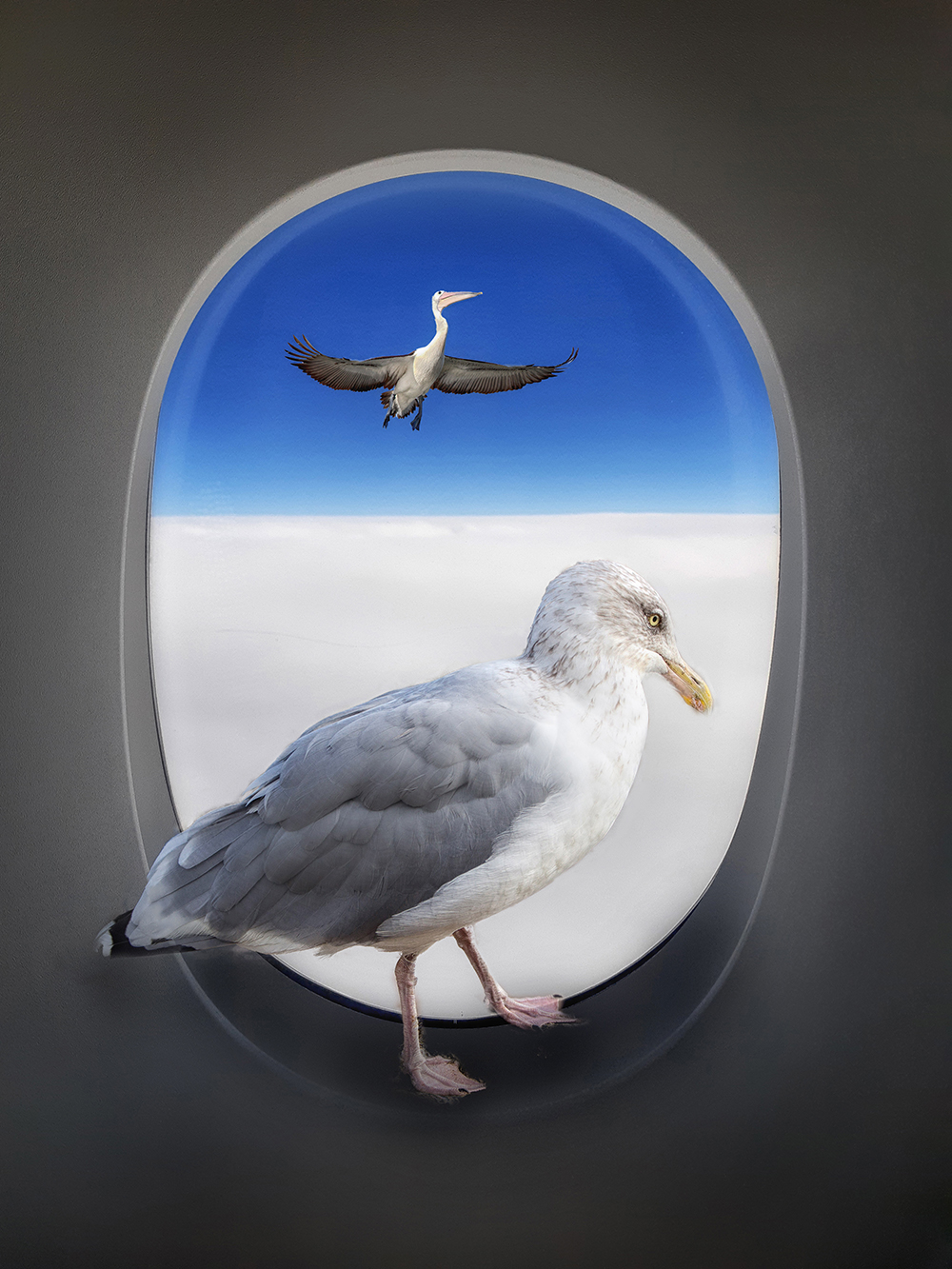 Denise Perentin
Thanks Steve, you are correct, I did this very quickly. Mainly to try and get something in here. I will pull up my socks for the next image LOL!! I am usually quite fussy with my cutting out. &nbsp Posted: 09/07/2020 19:34:07
---
---
---
Jan Handman
This is a fun image Denise. I very much like the combination of the simple graphic element of the window and the realism of the birds. Steve did a good job of tidying up a couple of issues. The seagull totally looks like he's peeking out of the window and I like the way you placed his left foot up on the edge of the window rather than putting both of them solidly in the gray area. I might have made the pelican a bit smaller and reduced the opacity a bit so he matched the mistiness of the sky. But overall, an entertaining and imaginative image! &nbsp Posted: 09/05/2020 18:52:07
Denise Perentin
Thanks Jan, I will make the pelican smaller before I enter it in comp. &nbsp Posted: 09/07/2020 19:34:57
---
---
---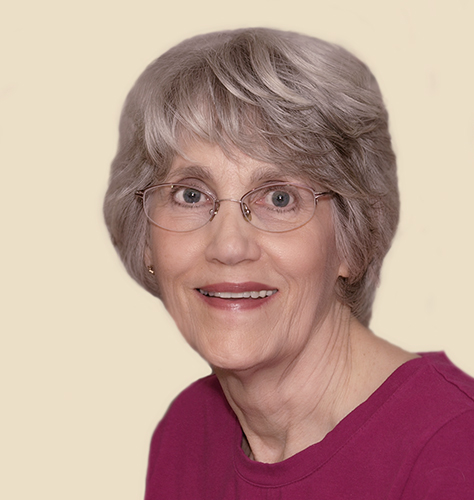 Candy Childrey
Denise, you have given this image the mood that most of us are feeling right now. The gull looks sad, as he is trapped inside. And the pelican appears happy to be outside free to fly as he wants. &nbsp Posted: 09/07/2020 15:27:31
Denise Perentin
Thanks Candy, I took this window, thinking I would use it in a creative. However then had no idea with to do with it! Then just found the birds. I thought I may have liked one of the kids hanging off the window LOL &nbsp Posted: 09/07/2020 19:37:45
---
---
---
Alan Kaplan
I'm late to the party! The above comments are so thorough that there's little left to say except that it's an imaginative, fun image. &nbsp Posted: 09/12/2020 10:57:41
---
---
---
Helen Sweet

(Groups 37 & 64)
What a creative idea, Denise, to put the gull inside and the pelican out! Clean, simple and graphic. How often have we all looked thru a plane's window yet never thought of using its edge as a picture frame? Love it! &nbsp Posted: 09/14/2020 22:50:02
---
---
---
Please log in to post a comment