Alan Kaplan
---
September 2020 - Monolith
About the Image(s)
Each version of the man in the composite was placed on his own layer and labeled "Man 1," etc. Also, each man's shadow has its own layer and label. I repeated the image of the man to add depth to the composite.
The monolith in Original 2 is a water fountain that was on sale in Michaels, a regional craft store chain. The original is less than a foot wide and about 2 feet tall, but water does come out of the top and run down the fluted sides.
I placed the moon overhead to help emphasize the haze in the sky that I painted with the brush tool. I lowered the moon's opacity to achieve this effect. In addition, the moon serves a second purpose. I wanted a big sky, so placing the moon there meant I didn't have to crop the sky.

---
8 comments posted
---
---
---
Denise Perentin
Well done Alan, I love the placement of the men going into the distance. I particularly like the shadow in the bottom left hand corner, I would never have thought of adding this! The tones, shadows and blending all work well together. &nbsp Posted: 09/02/2020 22:19:06
Alan Kaplan
I'm happy that you noticed the shadow on the lower left. I was afraid I might be being too subtle. &nbsp Posted: 09/04/2020 09:45:24
---
---
---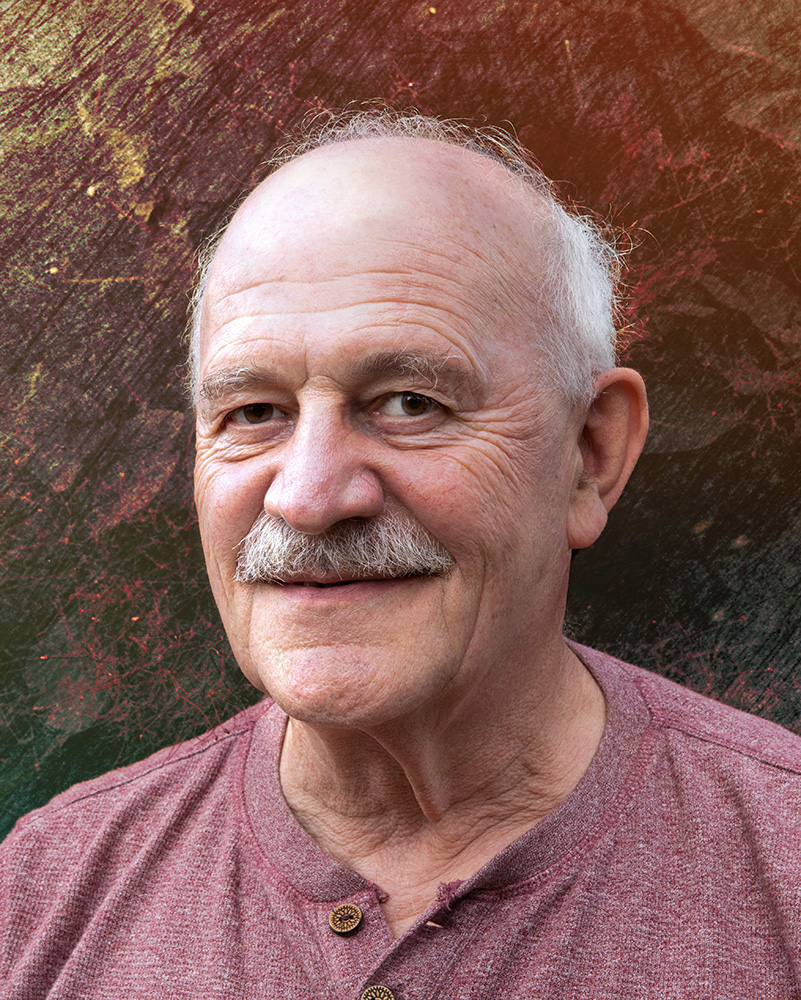 Steve Estill
An interesting concept and an intriguing image. Well done. As with Denise I like the placement of the men and the additional shadow in the foreground - so what's ahead of the monolith?!!
My only criticism is that the men seem to be walking away from the monolith. I've tried to flip them and at least now they're walking in the right direction, even if their faces are looking the wrong way. Of course this is only my idea! Your image works well too! &nbsp
Posted: 09/04/2020 16:26:28
Alan Kaplan
When I put this composite together, I knew the men's feet were not taking them directly to the monolith . . . perhaps it's because they are looking at the monolith and are changing their minds. Perhaps the person who's shadow we see on the left has some influence. I'm happy that you feel the disequilibrium. I had hoped the clones would have generated some also. Thanks for taking the time to clarify your idea with an example. &nbsp Posted: 09/04/2020 20:10:27
---
---
---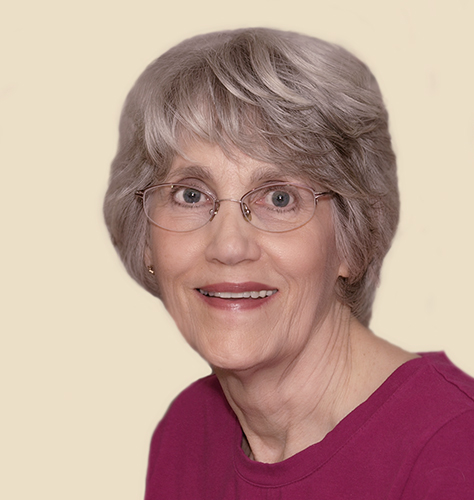 Candy Childrey
Good job putting all of this together, Alan. I really like the use of the moon and negative space in the sky as well as the painting in of the haze. The men are well placed on their way to the monolith, and the shadow on the left of the image creates the tension you wanted. &nbsp Posted: 09/07/2020 15:14:27
Alan Kaplan
Thank you for your feedback. &nbsp Posted: 09/07/2020 16:11:43
---
---
---
Jan Handman
You've got a very nice diagonal composition going here, Alan. I really like the repeat of the round moon and the round ball of the monolith. I also like the partial shadow on the lower left. The clones did bother me, just as you intended! The image you used for the ground has a significant amount of chromatic noise which is distracting, so I tried applying a horizontal motion blur to smooth things out. I didn't take the time to eliminate the schmutz around the clones and monolith created by the blur, but obviously that wouldn't happen if the motion blur was applied before the other objects were placed on top of it. Another thought provoking surreal image, Alan. Nicely done! &nbsp
Posted: 09/08/2020 16:48:38
Alan Kaplan
Thanks for taking the time again to illustrate a point, but I actually like the "chromatic noise." The monolith balancing the moon never occurred to me. I chose the monolith because it has no immediate, concrete meaning--it's not a statue or a fountain or a monument. Hopefully, it's mysterious, akin to the opening of "2001: A Space Odyssey." &nbsp Posted: 09/08/2020 19:08:45
---
---
---
Please log in to post a comment