Steve Estill, EPSA
---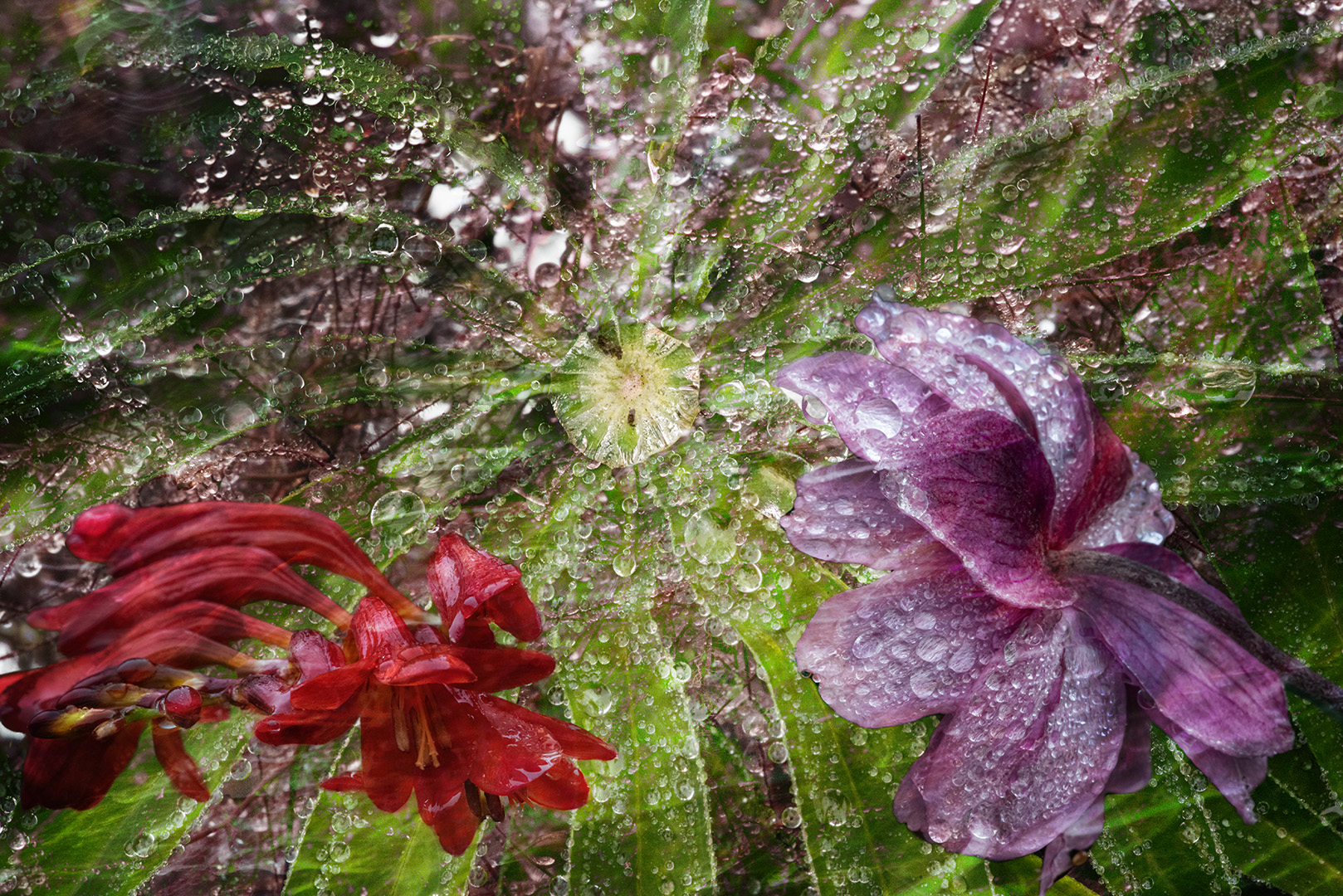 September 2020 - It Turned Wet!
About the Image(s)
Summer seems to have turned into autumn suddenly! The coolness is welcome, and the rain changes the garden completely. So out with the macro and the tripod to play.
The Cotinus flowers (Original 1) catch every little droplet and this became the background image.
The Lupin leaves (the flowers are long gone) make wonderful raindrop traps (original 2) and the Crocosmia flowers are just made for hanging droplets (also original 2)
Anemone petals (original 3) hold the raindrops so well (even if they do bow their heads a little).
If you use a shutter speed of 0.5 sec with a slight breeze, the raindrops on the Cotinus flowers make interesting lines (also original 3)
All the images were first enhanced in Lightroom.
With the background image in place the lupin was placed centrally in 'Lighter Color' mode. The image was duplicated, and the top image put into 'Normal' mode with an inverse mask, to enable painting back in of the central jewel and some of the larger droplets.
The Crocosmia and Anemone were separated (as a smart object) using Topaz Mask AI and flipped horizontally, then resized and placed in the composite.
I stamped up to make Layer 1 then brought in the breezy Cotinus in 'Overlay' mode at reduced opacity and stamped up again to make Layer 2.
Layer 2 was moved to the top of the stack with an inverse mask to paint back the jewel, Crocosmia and Anemone.
Stamped up and there you have it. Just playing in the rain - hope I never grow up!

---
5 comments posted
---
---
---
Lori Lankford
Steve, Lupin in this images reminds me of a fan that is blowing the water and other flowers around - really fun image. I love water drops and you captured them and blended this all together really nicely. &nbsp Posted: 09/01/2020 12:27:15
---
---
---
Denise Perentin
I must say firstly that I love all your original images, they are beautiful and I love the water drops. All nicely blended together. &nbsp Posted: 09/02/2020 22:15:32
---
---
---
Jan Handman
When I first looked at your image, my thought was of a dog shaking water off after a bath or swim -- don't ask me why! But the feeling of being completely wet from a downpour feels lovely on a day when it's 111 degrees outside! Nice blending of all the elements. I love the way you experimented with your camera equipment and settings! I need to do more of that rather than being in a rut of just taking photos with my iphone. Your image is very COOL(ing)! Nice! &nbsp Posted: 09/05/2020 18:38:47
---
---
---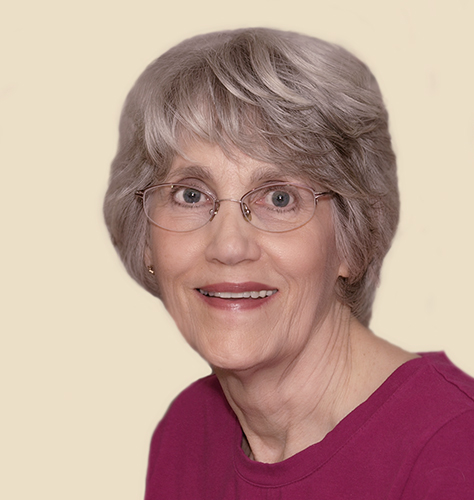 Candy Childrey
Steve. the raindrops look like jewels. the lupine leaves resemble a basket holding the two rain covered flowers. You blended everything together so well. &nbsp Posted: 09/07/2020 14:57:44
---
---
---
Alan Kaplan
You REALLY feel the moisture in this composite. It would not look so wet had you not captured the water drops so well. Nice work. &nbsp Posted: 09/12/2020 10:42:50
---
---
---
Please log in to post a comment