Candy Childrey, PPSA
---
August 2020 - Ghost in the Lighthouse
About the Image(s)
The image this month contains a lighthouse from Oregon, lady dressed for photos in Edinburgh, cat from Cuba and candlestick from Canada.
I-The image was edited in camera raw, highlights reduced and cropped.
2-Nik midnight was added as well as Studio 2 Urban Glow
3-The ghost lady, added. Puppet warp and liquify were used to manipulate the dress and arms. Some of the remaining highlights reduced. The image was flipped.
4-The image was slightly blurred to give a more ghostly appearance.
5-A B&W layer at 35% was added to reduce the color.
6-The cat was added, and two LUT's added to give a blue cast to the image.
7-Three layers of smoke were added to create the mystical, ghostly atmosphere and the candlestick added.

---
7 comments posted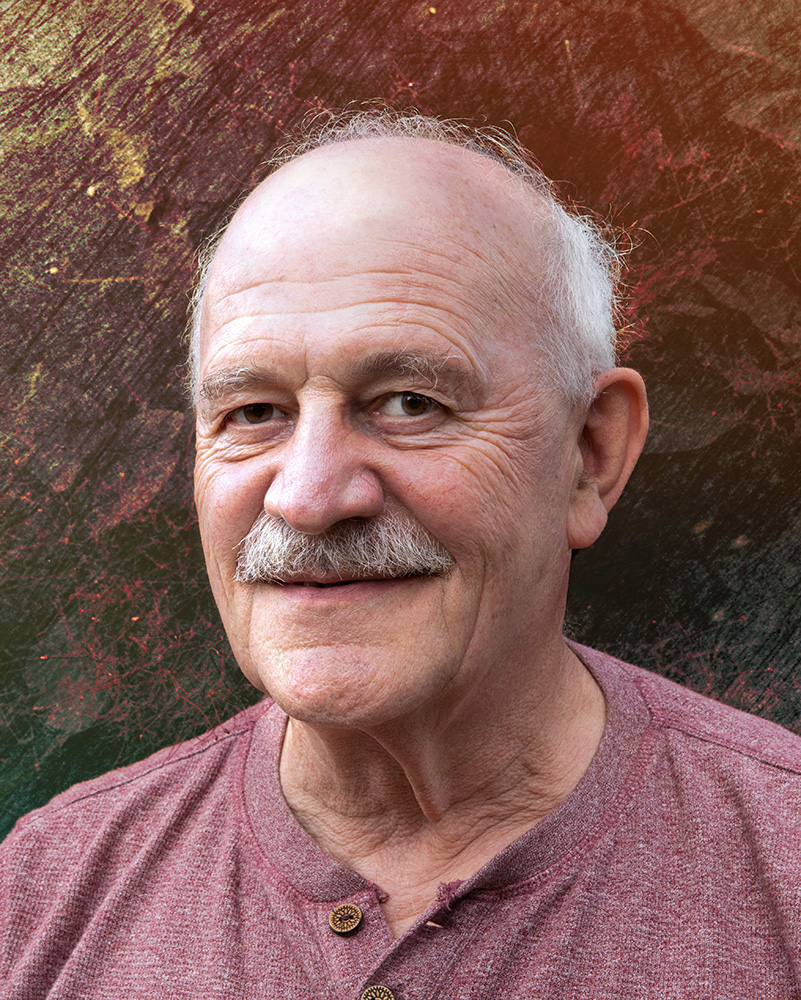 Steve Estill
An effective composition. The smoke layers certainly give a mystical feel to it.
I think I'd have increased the contrast in each element of the image with just the lady at reduced opacity, but that's just my personal preference. Your image works well. &nbsp Posted: 08/02/2020 15:26:23
---
Alan Kaplan
In 2011, my wife and I took a repositioning cruise from Copenhagen to Fort Lauderdale. We stopped in Edinburgh where I took the photo below. As far as your treatment of the Edinburgh street performer is concerned, the composite is quite ghostly and well constructed, but I agree with Steve, there needs to be more contrast to help make the ghost stand out as a ghost. You've chosen wonderful pieces for this composite, and it's worth revisiting. &nbsp
Posted: 08/04/2020 09:09:40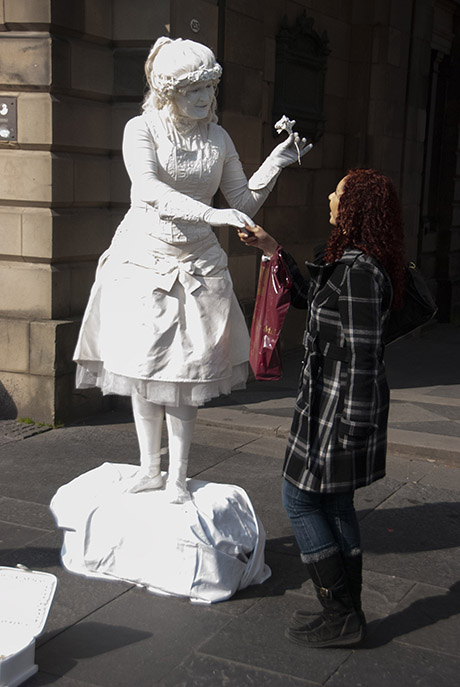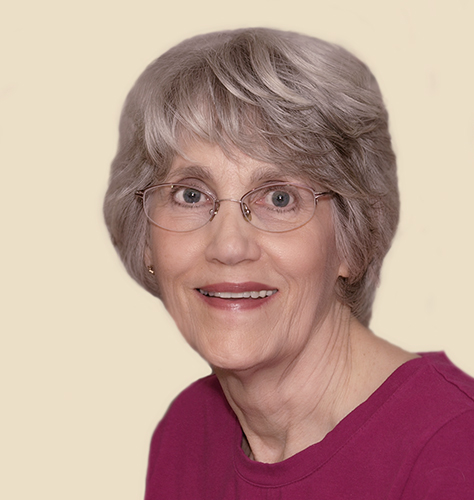 Candy Childrey
Thanks, Alan, I like the way that Jan accomplished more contrast to the ghost.
The street performer that you saw in Edinburgh-was she located on the hill up to the castle? &nbsp Posted: 08/04/2020 13:38:47
Alan Kaplan
She was not near the castle. She was in more of a downtown area. I compared the two images, and I believe we took pictures of the same woman! &nbsp Posted: 08/08/2020 16:41:24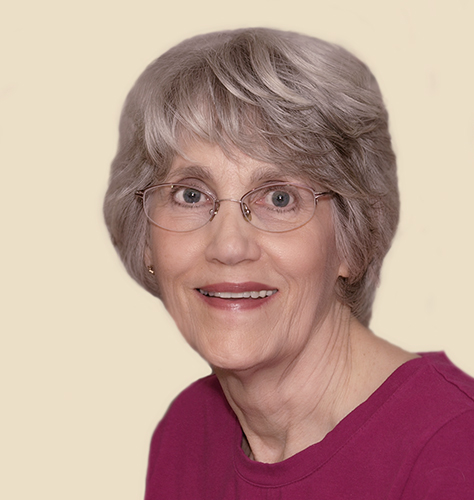 Candy Childrey
Yes, it certainly looks like the same woman. &nbsp Posted: 08/09/2020 15:01:51
---
Jan Handman
This is great Candy! You selected very good elements to include. You did a great job of knocking down the highlights in the window and on the floor. I see what Steve and Alan are getting at with the comments about more contrast in the rest of the image, but the overall smokiness makes it feel like the ghost is coming into form from the ether that's present in the whole stairwell. I think maybe she just needs to be a bit brighter, so I used the Dodge tool set to midtones to lift her out of the background a bit. Very cool image; well imagined for sure! &nbsp
Posted: 08/04/2020 13:06:47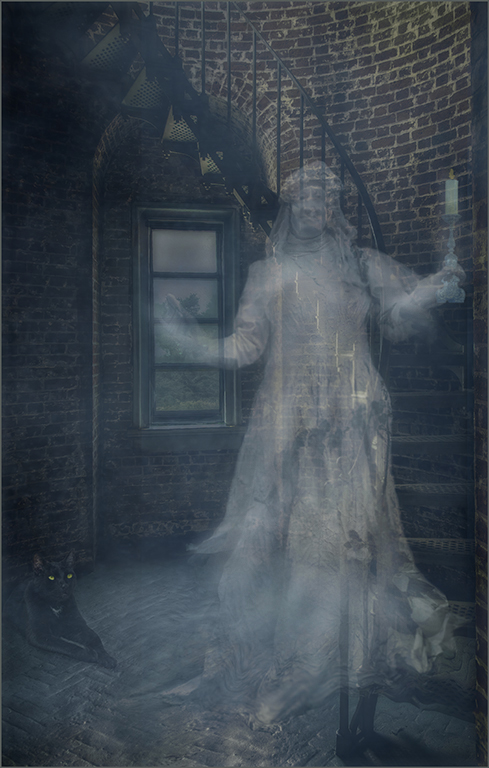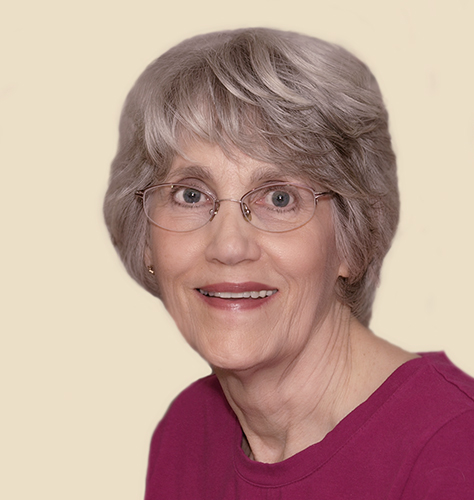 Candy Childrey
Thanks, Jan, I really like the way you gave contrast to the ghost. I felt like the misty, smoky atmosphere was needed to give the eerie and ghostly feeling. &nbsp Posted: 08/04/2020 13:33:26
---
Please log in to post a comment