Georgianne Giese
---
August 2020 - Einstein's Time
Original
About the Image(s)
During a recent trip to Wilmington, NC, we visited an old book store. It was a lovely experience, crowded with books below and above! They had a little display, stacked upon many other objects, and it attracted me. This is it (original 1).
The image was soooo overly crowded, that I had to do something to emphasize ONLY the stuffed Einstein doll and the book.
1. First step was to crop the image.
2. I used Select Color adjustment layer, to bring out the colors I wanted in the image.
3. I then put two textures on it and used a mask to bring back the book and the doll.
4. To emphasize the doll, I used NIK Color Efex Pro and applied a Darken/Lighten Center, with the center at the doll legs. I also applied a Pro Contrast to it.
5. Finally, I took it into Topaz BW Effects. There I used the Opalotype collection, with the Flavescent preset and a blue filter.

---
2 comments posted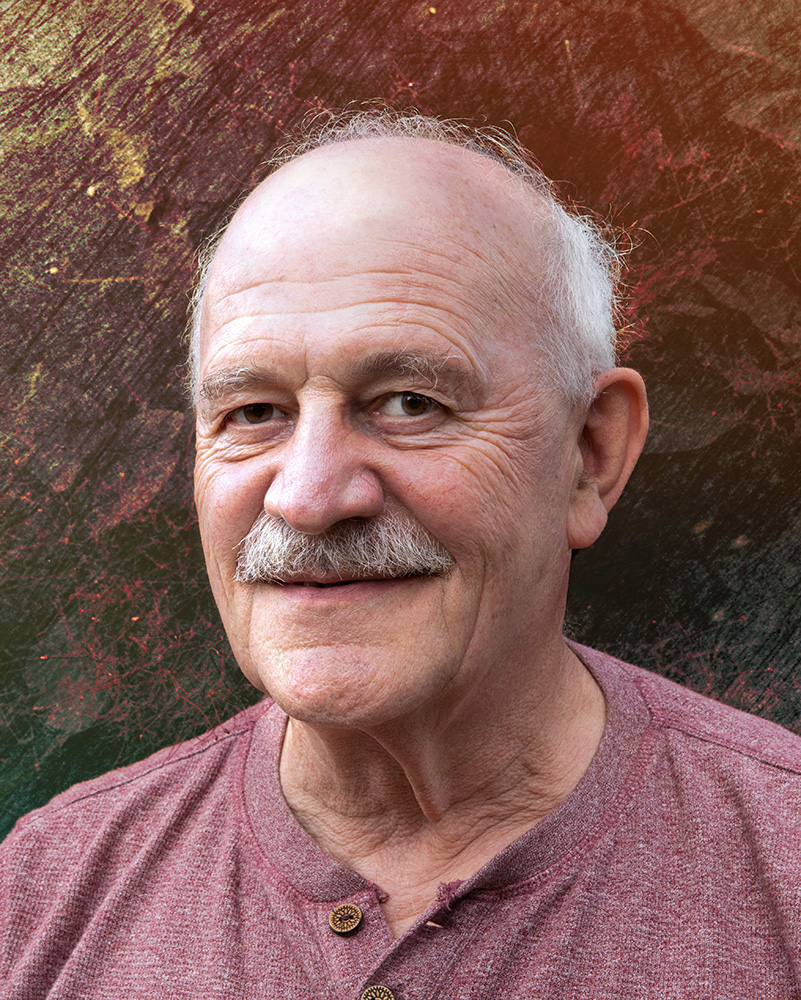 Steve Estill
The book store looks like my kind of store - the list of ales is impressive!
You've had fun playing with it. I think I'd have brought back a bit more of the display to groung the doll and the book, but that's just my thought - and of course everything's relative! &nbsp Posted: 08/02/2020 15:45:50
---
Alan Kaplan
This is a warm, comforting image. Your use of the newspaper texture is perfect, here, to add nostalgia and to make Albert look like a doll from an antique store. I'm wondering why the bookstore owner added an Einstein doll to a display with a book titled "Afterlife." &nbsp Posted: 08/04/2020 12:21:38
---
Please log in to post a comment