Alan Kaplan
---
June 2020 - Dream within a Dream
About the Image(s)
The cowboy gets to be Original 1 because his photo dictated the monochrome tone of this composite. The cowboy was a dancer in a shipboard stage production seated in a bar with very little light. To make it worse there were spotlights of various colors shining onstage which were pleasing to the eye but not to my flash card. Monochrome was my only choice.
I desaturated Original 2 before using the pen tool to remove the steps from the rest of the building in Original 2 and adding them to the background. Then I imported the open door from my folder of doors and placed it at the top of the steps. Dreams often have stairs, roads, sidewalks, etc. that lead to nowhere. The stairs to an open door provides a measure of disequilibrium.
The outline of the horse is a serendipitous coup. I may have created the process of how to get an outline from any figure. I searched Google and Photoshop and couldn't find anything that would give me such an exact outline. At the beginning of March, I discovered the process by accident when I used Photoshop to select an image for a composite. After selecting the image but before extracting it, I chose from the Menu Bar Select > Modify > Contract (2 pixels) to make the edges of the image smooth. I noticed that when I used the Move Tool to move the image to the composite, there was always a residue outline in the shape of the image. I wondered if I could increase the number of pixels in Contract and get an outline. It worked! That's the basic process, but there are a total of 15 (easy) steps so I'll stop here and refer you to the General Info section that Steve referred to in the Group 34 PID opening page. I've listed all 15 steps + 1 more.
The sky is a gradient that I tucked behind a desert landscape from my folder of backgrounds, and I cleaned it up with a layer mask. I used a solid color Adjustment Layer to give the image a sienna tone. I created the shadows on separate layers so I could clean up parts of the shadows with the Layer Mask.

---
This round's discussion is now closed!
10 comments posted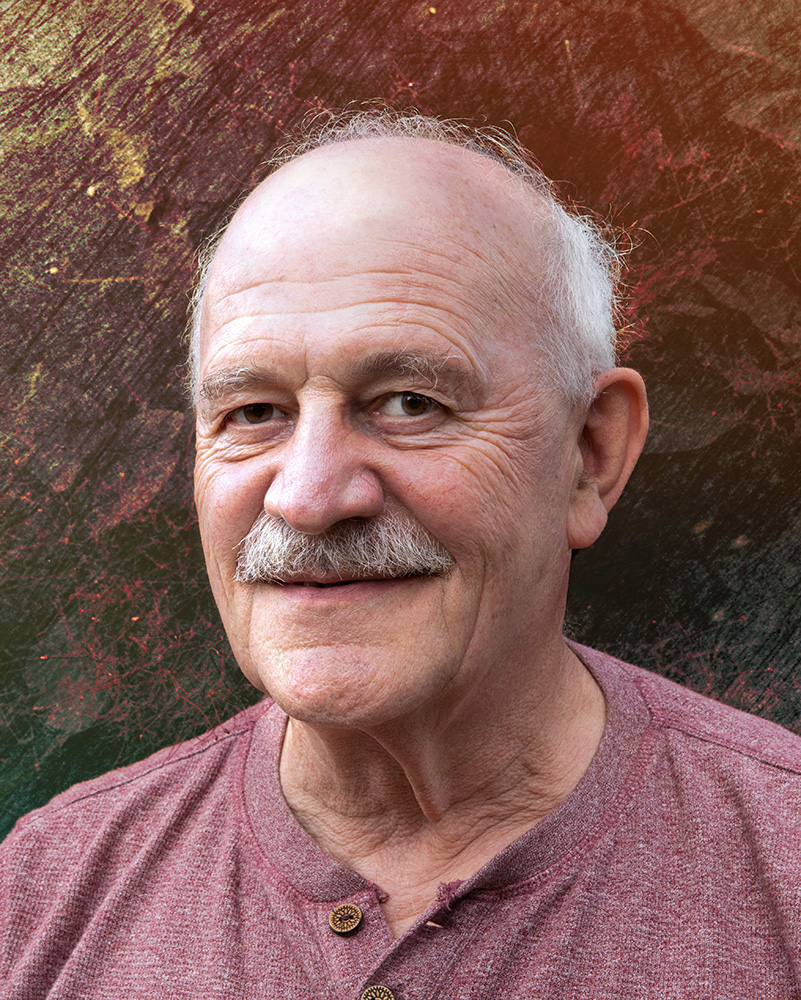 Steve Estill
An interesting composition with an interesting technique! It was a good idea to use the 'General Info' tab as a place to describe the process - it'll be there for easy future reference.
I wonder if the horse should have a shadow too? Maybe it would be a step too far. &nbsp Posted: 06/09/2020 14:47:04
---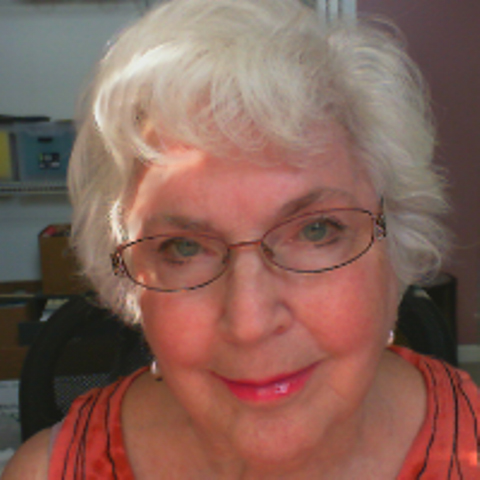 Georgianne Giese
Alan, as usual, I love your compositions! Thank you so much for the step by step description on how to make the outline of an object.
I do love the color you chose for this composition. The story is also very good. Keep inspiring us! &nbsp Posted: 06/09/2020 21:04:26
Alan Kaplan
Thank you for your encouraging feedback. &nbsp Posted: 06/10/2020 09:22:45
---
Jan Handman
Wow, you did an amazing job of extracting the cowboy out of all those strong colors in your original, Alan. I really like the color tone you used here. The combination of elements is cool. Thanks for your explanation of your process in making the outline. Realizing when it happened by accident that it had a practical application for other things is a testament to your creativity. To my eye, since the horse is just an outline, it seems a bit too two-dimensional when everything else has more depth. So I played around with him a bit. I made a new layer of just the horse and applied a Ripple filter. It kind of seemed to give him a mirage look. While I was there I toyed with the shadow concept that Steve brought up, but ended up just putting shadows where his feet would be touching the ground. Once I did that, I decided the bottom of the stairs, the cowboy's boot, and the bottom of the table maybe could also use shadows where they touched the ground. Your dreamscape idea is great and your imagination always impresses me. &nbsp
Posted: 06/13/2020 15:09:59
Alan Kaplan
Thank you for your kind words. I wanted the horse to be 2 dimensional because he would (1) fit in a dream and (2) create some disequilibrium as he seems to have done. Now for the realistic part of the dream. The sun seems to be hitting the bottom of the cowboy's boot so it seems it would not create a shadow there or at the base of the table or at the bottom of the stairs. Thanks for taking the time to illustrate your view point. &nbsp Posted: 06/13/2020 16:35:07
Jan Handman
Touche Alan! ;) I should have known better than to take issue with the 2-dimension horse, knowing your desire to make your viewers disoriented. However, I must respectfully disagree with your shadow theory. I can perhaps concede your point about the stairs and table (I was more heavy handed than needed there but I wanted you to be able to see what I did). But the boot looks like it's being held in mid-air, which isn't realistic. And the legs of the chair that fall within the shadow the cowboy is casting also look "off" because they're in front of the shadow. Even though the light is falling on the bottom of the boot, it would still cast some shadow where it's not directly touching the ground. I took a photo of a shoe with the light shining directly on the sole just to make sure I wasn't "off" myself. Perhaps if there was a spotlight directly on the sole of the boot, and there wasn't any other ambient light, there would be no shadow, but that's not the case with your scene. I don't mean to be making a mountain out of a mole hill here, but I always learn something myself in the process of figuring out this kind of stuff. &nbsp
Posted: 06/14/2020 11:03:22
Alan Kaplan
Learning is what this adventure is all about, and I do appreciate the time you have put into your feedback. Prior to this discussion about shadows, I pretty much finished my July composite which pushes the shadow envelope. I still need to write the description and format the photos to Stephen's specifications. I look forward to your comments. &nbsp Posted: 06/14/2020 17:19:57
---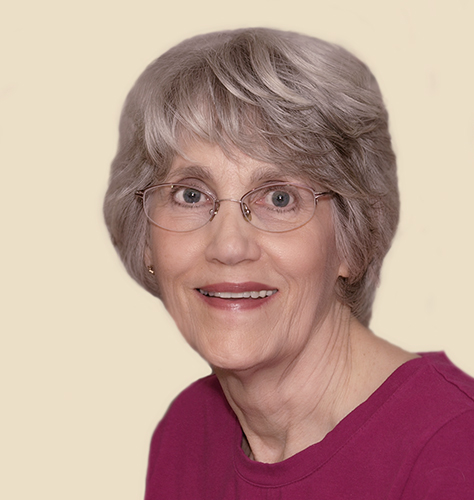 Candy Childrey
Alan, you always pick the best color palette for your images. This is no exception, the monochrome toning is perfect. Removing the color makes us look at the lines of the image. Thanks for the description in the info tab, I'm sure we will all profit from it. You have told your story well. &nbsp Posted: 06/14/2020 17:00:25
Alan Kaplan
Thank you for your uplifting feedback. &nbsp Posted: 06/14/2020 17:07:19
---
Helen Sweet
Alan, as always you have imagined and executed a most creative image. All of the elements work together beautifully. I like the story and the tone. My initial impression, too, was that the boot seems to be floating and that Jan's shadow anchors it. Thank you for your detailed explanations here and on the General Information page.
Congratulations on your Journal article: well written, a wealth of information, and an inspiration, since I've lost my old images, to again begin building up folders of different categories. My greatest challenge is the initial inspiration. Maybe folders will help. &nbsp Posted: 06/22/2020 00:23:44
---