Alan Kaplan
---
November 2019 - Lost In Space
About the Image(s)
I have been using my garage window in composites frequently over the years. A couple of them have been submitted to other Digital Dialogue Groups I had been involved with before Group 34, and some of them are in folders waiting to be used. For me, a window has magical qualities because glass is a solid that allows light to get through. The short story "The Boarded Window" is a haunting story about a pioneer couple in Ohio whose life is changed by a window; and Rod Serling used a window as part of his "Twilight Zone" opening credits.
In this composite the window allows light through from a different location, and even though the light casts a shadow on the camel and the man, it does not cast the shadow of the window. I allowed the shadow to go beyond the edge of the composite just as in October's image I placed the man reading beyond the edge of the composite.
I used layer masks throughout the composite and removed the panes of glass from the window with the pen tool. The boy in Original 1 is holding a whip. I drew a line to make the whip part of a rope that is leading the camel.

---
This round's discussion is now closed!
13 comments posted
Jason Kravitz

(Group 78)
I like the symbolism of the window that you've described. I was also thinking how windows separate "inside" from "outside", or the boundary between our inner and outer worlds.

I also like the contrast of the desert dwellers transposed to the sea. &nbsp Posted: 11/06/2019 21:47:26
Alan Kaplan
Jason, thanks for dropping in. I appreciate your comments. &nbsp Posted: 11/07/2019 12:00:18
---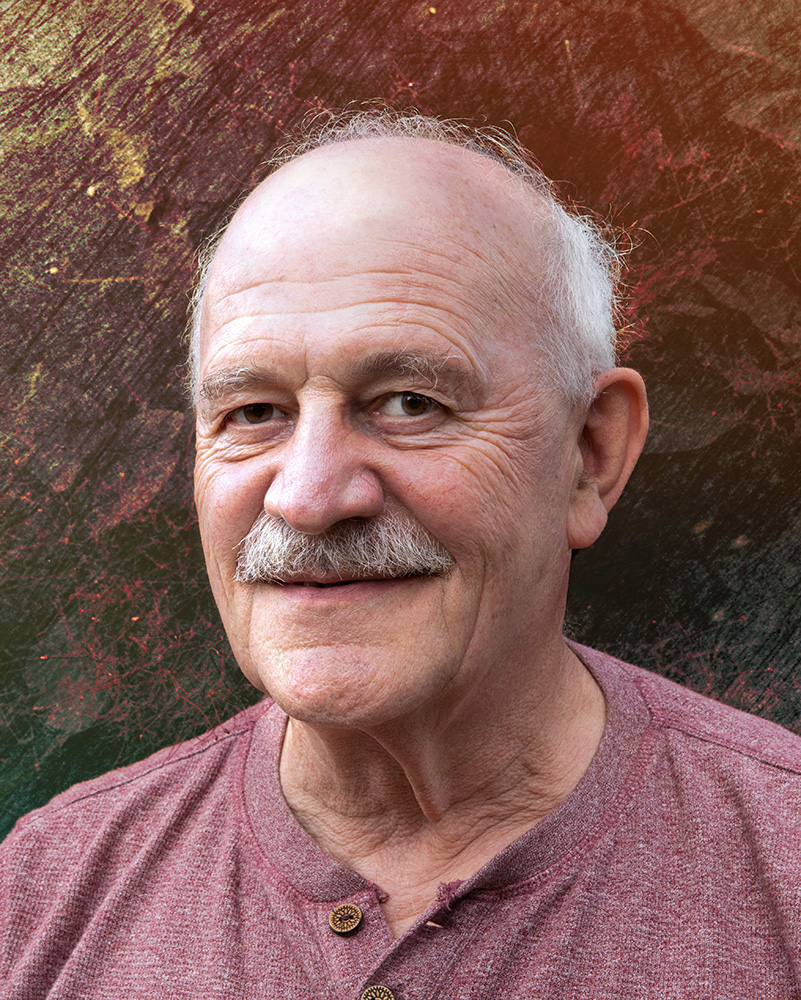 Steve Estill
I'm not sure about this image. Maybe it's the way that the shadows are going the wrong way (see the direction they're in from the original), or maybe the loss of some of the camel's legs, but something doesn't gel with it.
I'm all for some surrealism, but I feel it needs to have some reality to make it work. &nbsp Posted: 11/07/2019 14:33:44
Alan Kaplan
Thank you for your feedback although I'm a bit confused by it. The direction of the shadows in the composite are, I feel, accurate because of the way the sun hits the camel's back. Its right hind leg is in shadow as it could be if the sun were behind it. The camel's hind legs are in the dimension from which it comes. They will emerge as the camel comes around the window. That was my thinking anyway. Explanations are often lost on surrealistic art. It's hard to explain an irrational world with rational thought. &nbsp Posted: 11/08/2019 09:31:50
---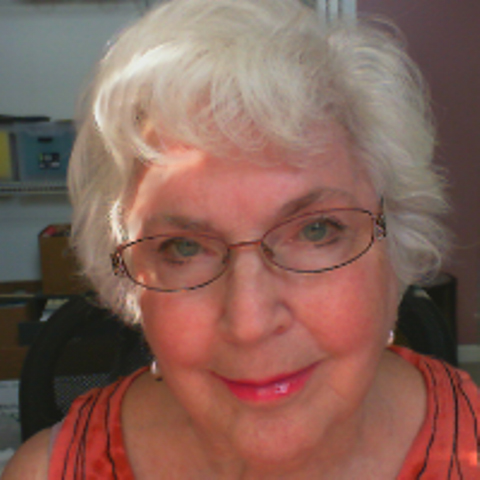 Georgianne Giese
I like the idea of this image. Also, the colors and components. Nevertheless, I kept wanting to see that rope, and perhaps the front end of the camel, coming through an open window, as though it were emerging from a different dimension accessed only through the window. &nbsp Posted: 11/07/2019 20:47:01
Alan Kaplan
As I explained to Steve, it's hard to explain an irrational world with rational thought. I, too, wanted the camel to come through the window, but managing the panes was an issue. A camel visually with one foot on the beach and one foot in the desert would have provided a new perspective of sand. Posted: 11/08/2019 09:37:43 &nbsp Posted: 11/08/2019 19:14:42
---
Dave Edwards

(Groups 23 & 51)
Incredible images throughout the group. Highly creative. I wouldn't know where to start. Congratulations to the entire group! &nbsp Posted: 11/08/2019 16:52:56
---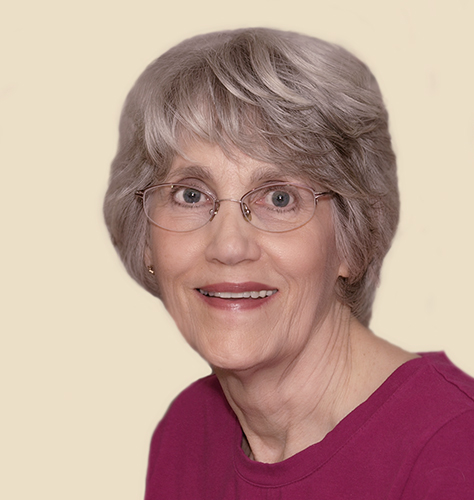 Candy Childrey
An interesting image Alan. It is hard for me to imagine a camel with only one complete leg. And a rope that is tight but is not attached or held by anything or one. The boy's front foot seems to be floating even though there is a shadow. &nbsp Posted: 11/08/2019 20:54:29
---
Jan Handman
I like your idea here a lot, Alan. The colors are very nice. The symbolism of a window connecting two different worlds works well. I'm not bothered by the rope being behind the boy because the camel is behind him too. Since both of the camel's front legs are at nearly the same plane in the original, I think they should both be in the final image. To me, if you just add a strong shadow right under the boy's foot, it will anchor it so it won't appear to be floating, as Candy noted. I'm curious as to why you made the shadow go the direction you did, even though the shadow in the original image was different. I think if you had kept that original angle, it might have kept the image from feeling like it didn't "gel" as Steve noted. I played with your final and added the second front foot, darkened the shadow right under the boy's foot, and lightened the shadow as it moved away from the parts of the subjects that were touching the ground. I didn't change the direction of the shadows in the interest of time. &nbsp
Posted: 11/09/2019 13:58:18
Alan Kaplan
The expression "food for thought" would apply here, but this is a feast. In the surrealist world, one can see the camel's left foreleg because it is not behind the window. Looking into the window, one can only see what is in the dimension of the desert. You have placed the left foreleg outside the picture frame. In the surrealist world, one cannot see that leg. You have moved it from the dimension of the desert seen only in the window into the dimension of the beach seen only outside the window. My thinking was that the camels will be seen once it emerges around the frame.Had you or Steve seen this image and not the original, I feel there would be no problem with the angle of the shadow. The sun is high in the sky shining on the camel's back creating a shadow right behind the boy's right ear. &nbsp Posted: 11/09/2019 18:56:51
Jan Handman
Alan, you are absolutely correct. Adding the left front leg doesn't really solve anything. And doesn't help at all to convey the idea of the subjects moving from the desert world to the beach world. So -- I hope you don't take this as overly critical or being anal about the whole thing, but I found it to be an interesting and challenging exercise in visual logic to figure out what would make the scene feel more comfortable to view. The boy is in the beach world already, and he's connected to, and in front of the camel, so the camel needs to be entering the beach world through the window. This would mean that the camel's head and right front leg should be in front of the window frame, rather than behind it. Here's what I came up with. I just used your original photo as a time saver, so consider the background to be the beach scene. The brown rectangle represents the desert scene; the white border the window frame. I didn't take a lot of time to fine tune things like the angle of the camel's upper leg (needs to have its perspective tweaked). Now it seems to be ok (visually logical) that the three legs that are still in the desert world can't be seen by the viewer. So, even though it's a surreal concept, it feels to me that it's now grounded in a realistic organization of its parts. It was kinda fun for my aged brain to work through the visual logic here. Your image is thought provoking and really interesting. &nbsp
Posted: 11/11/2019 10:30:33
Alan Kaplan
Thank you for taking the time to respond at length and to provide a picture. Dialogues such as this are very valuable. This is the point at which I disagree with your statement that the camel must come through the window. The boy did not come through the window as no panes are broken. The boy came around the window and is leading the camel around the window at which point we will see more of the camel. Of course, if one could approach the window and look in, one would see the rest of the camel in its desert dimension. Two aspects of surrealism I enjoy are (1) the abandonment of logic and (2)the creation of disequilibrium in the viewer. Logic provides comfort: a camel has 4 legs. Disequilibrium results when the world is suddenly askew: the window is hanging from the sky. I believe I mentioned above that this composite was not food for thought but rather a feast. Thank you for sharing that feast. &nbsp Posted: 11/13/2019 07:28:37
---
Denise Perentin
Great image Alan, I like Jan's suggestion regarding the darker shadow under the boy's foot. It encourages me to see if I have anything I can do like this. However I do not have a really cool garage window LOL &nbsp Posted: 11/18/2019 21:04:35
---