Georgianne Giese
---
October 2019 - Stepping Down
Original
About the Image(s)
A few months ago, we journeyed to GA to visit Jekyll Island and Cumberland Island. There is a town near Jekyll Island, named Brunswick. We found it to be quite an old fashioned, quaint place. A sidewalk curb there caught my eye, with its very modern geometrical look, so I grabbed a shot of it. This is my 'creative' rendition of what would also make a good straight shot, in my opinion.
To process it, I did a lot of experimentation and finagling. This is what I ended up with, to the best of my recollection of what went into my many layers.
1. I applied a B&W adjustment layer in Luminosity mode, and took all the sliders drastically to the left, except the yellow slider, which was set to 123, and the red slider, put to -118.
2. I applied in order: A color balance adjustment layer, a Levels adjustment layer, and a Curves adjustment layer. All that was done to emphasize contrast and alter the tones of the colors to add drama.
3. I stamped up. My goal was to get rid of as much texture as possible, since the amount of texture was uniform and too "over the top".
4. I applied a Gaussian blur on my top layer, until I liked the de-texturized effect.
5. Next, I added a B&W adjustment layer to the blurred area (Alt click on line between layers), in Luminosity mode. I readjusted the color sliders and added a peachy beige tint, to get the desired color effect . (I fiddled a lot on this image!)
6. The red portion needed it's own treatment, so I selected it from the blurred layer and hit Cntl J to copy and paste it to a new layer.
7. On a new, blank top layer, I painted in black around the edges of the copied red area. I liked it, so I painted black around the other geometric lines in the image also.
8. Stamped up and decided I needed to do more with the red area.
9. Copied the red area again, onto a new top layer, and applied an Edit > Transform > Warp to it, to pull down the lower left side.
10. The new look was too dark, so I applied a Selective Color adjustment and moved the Black slider left, to remove black from the entire image.
11. Finally, I applied a Levels adjustment to the entire image and moved the righthand brightness slider to the left, to brighten the entire image.

---
This round's discussion is now closed!
8 comments posted
Alan Kaplan
The final image makes a nice abstract, but I'm wondering if that final image could have been achieved without 11 steps. Ctrl-U in PS will give you an uncomplicated Hue/Saturation dialogue from which you can manipulate individual colors. Hue/Saturation adjustment layer will give you the same thin, only more complicated. You can also do the same thing in Adobe Camera Raw. I'm always trying to reduce the steps in my workflow, especially since I work with composites so often. &nbsp Posted: 10/07/2019 10:56:33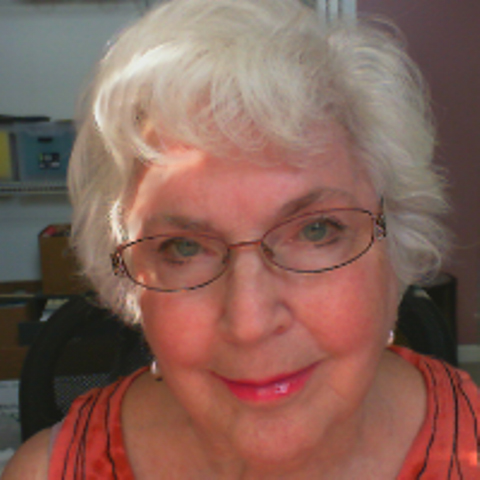 Georgianne Giese
The creative process differs at different times and for different people. In this case, I was playing and experimenting. Efficiency was not an objective, as it might have been if I had a clear image of a desired result in mind when I started (which I did not). So I just explained what I did using the layers in the final result, after many other layers were deleted! &nbsp Posted: 10/07/2019 16:30:39
Alan Kaplan
I admire your tenacity. &nbsp Posted: 10/08/2019 11:57:12
---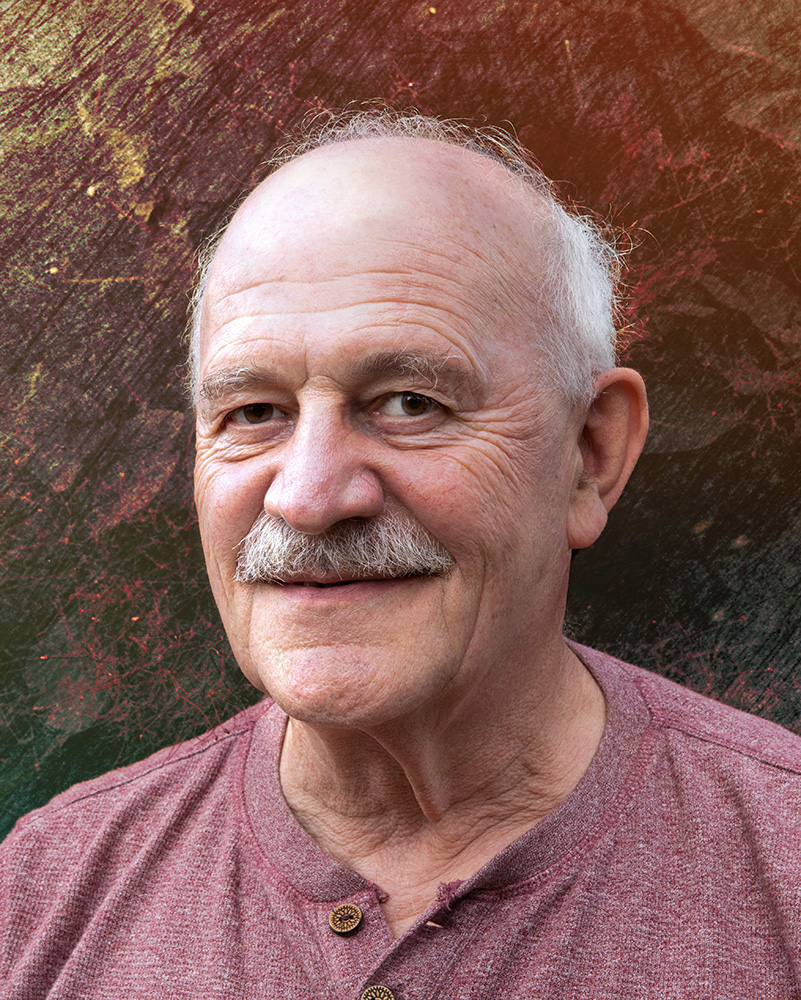 Steve Estill
Well seen and well treated. The final result is an interesting image. As Alan says, there are many ways to get the same result, but I think it's fun to experiment and learn more about the tools we have. I like playing! You've done well in transforming the image. Well done. &nbsp Posted: 10/07/2019 15:58:14
---
Jan Handman
I'm in awe of the various settings within PS that you used! Your experimentation ended with a very nice result. The details and coloring in the final are much stronger than the original, and I like the warp you applied on the square area to make it more dynamic. One of the most fun aspects of traveling is to come across things like this curb and take the shot so you can enjoy working with it when you're back home. Nicely seen, shot, and enhanced! &nbsp Posted: 10/07/2019 19:11:45
---
Helen Sweet
Georgianne, I very much like the outline effect, the saturated image, and the way you were able to extract the square object , extend and reshape it. A very pleasing graphic reult. &nbsp Posted: 10/08/2019 17:22:59
---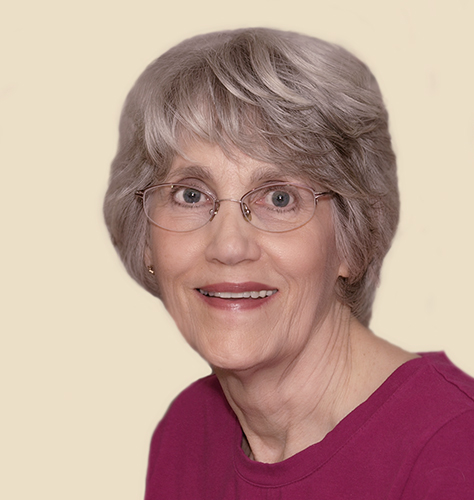 Candy Childrey
Nice work Georgianne. Your final image is much more appealing than the original. Love the enhanced colors, black edges and warp. &nbsp Posted: 10/12/2019 16:10:31
---
Denise Perentin
Wow Georgianne, to even think of distorting the red layer like that just blows my mind!! You have turned an ordinary pavement to to a work of art, congratulations. &nbsp Posted: 10/26/2019 17:06:53
---