Georgianne Giese
---
August 2019 - The Honey Pot Man at the Fair
About the Image(s)
This spring, we photographed a beachside festival, a traditional Blessing of the Inlet. There were a plethora of artists exhibiting there, plenty of children and dogs and activities for children. There were lots of people. In general, it was a chaotic mess, visually. Some of the more unusual characters were the folks dressed in costume. One of them was a man who produces and sells honey from local bees. He was so photogenic, that I decided to create an image to capture the spirit of him, as well as of the festival. All the items used are from the festival, except for the bird and the bees.
I chose vendor tents for the background. Then I cut out the various items, including the people, and layered them on the background, each piece with its own layer. The bees were flipped horizontally and vertically after copying them, and then sized so they would show up (rather than their actual size). The flowers were treated similarly. After finishing with the positioning of each layer, I stamped up.
The compiled image was then treated with Topaz B&W. In that, I changed the transparency so that slight color would show through.
The next step was to take the image into Topaz Simplify and apply a Cartoon by D. Pacheco preset, with Simplify size all the way down. I also removed the small and the weak lines. The flower peddles were not emphasized enough, so I took the cartoon image into Topaz Simplify, this time using Line and Ink, with a very fine line. That layer is at 27% opacity, with a Darker Color blending mode. It also has a mask on it, so I could hide the parts of the image that didn't need the ink line enhancement.
The next step was to apply a B&W adjustment layer, to whiten up the image a bit. It was applied only to the Line and Ink layer by clicking on the line between the layer and holding down the Alt key.
The final layer is the silvery grey texture layer. It is at 100% opacity with a Hard Light blending mode. There is a mask on the layer where I partially hid the texture from the people.
The image is busy, but that was the nature of the story. It was a very visually busy festival, in which a few characters really stood out!

---
This round's discussion is now closed!
4 comments posted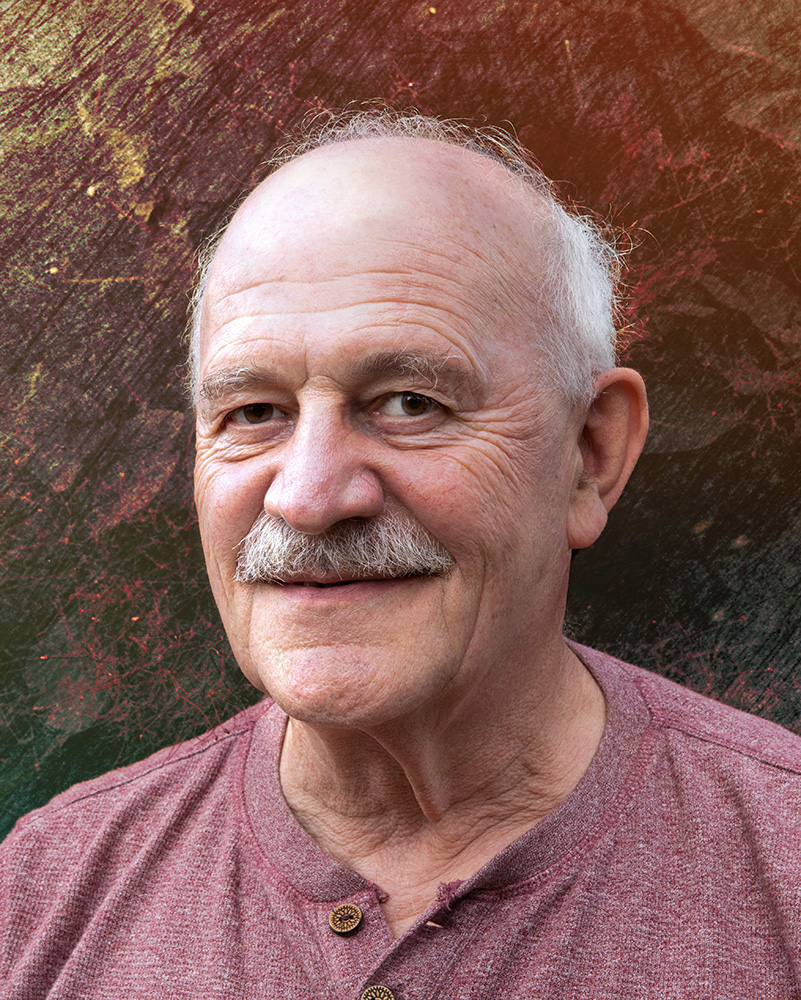 Steve Estill
Looks like a fun day with fun people. Don't you just love it when people want to be photographed!
You've put a lot of work in here and produced an entertaining image with lots of detail to keep us interested. It's good that it's busy! Well done.
My only slight problem is the cutting off of the honey seller's right foot - I'd have been tempted to move something in front of him (maybe the flamingo), so that it wouldn't matter - just a personal thing!
Thanks for the tip about applying the adjustment layer to the single layer. &nbsp Posted: 08/04/2019 15:18:57
---
Jan Handman
Great, fun image Georgianne! I love the colorization that you ended up with. The chaos and helter-skelter nature of the event comes through nicely with the way you've arranged everything. The cute couple in costume seem like they need a bit of shadowing to anchor them on the ground, to my eye. I didn't notice all the bees you added to the honey pot man's shirt at first, but fun to discover after studying the image for awhile. Nicely composited! &nbsp Posted: 08/10/2019 16:41:33
---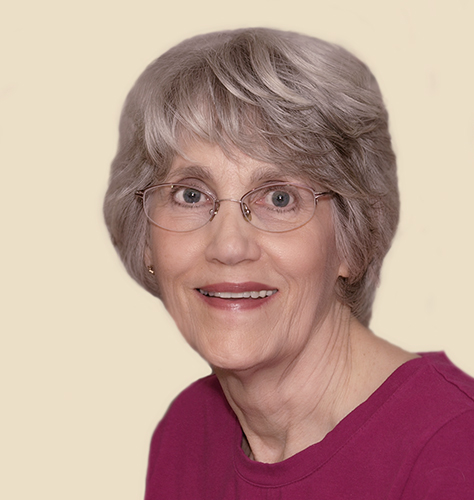 Candy Childrey
Interesting composite. You have put it together nicely. It looks like it was a fun day. Your background works well to highlight the characters. &nbsp Posted: 08/13/2019 11:28:27
---
Helen Sweet
I like what you've done here, Georgianne. Lots of work! especially with all the flowers! Entertaining and busy, just like the festival. I probably would have added to the bottom of the image, cloning in the ground and creating the rest of his right foot. You've done a lot with Topaz which I don't have nor understand (and should probably purchase.) The diagonal lines on the ground, the horizontals at the top, and verticals at the sides bewilder me, but they do add to the busyness, which was your goal. &nbsp Posted: 08/25/2019 00:41:25
---