Member Bios
Group Admin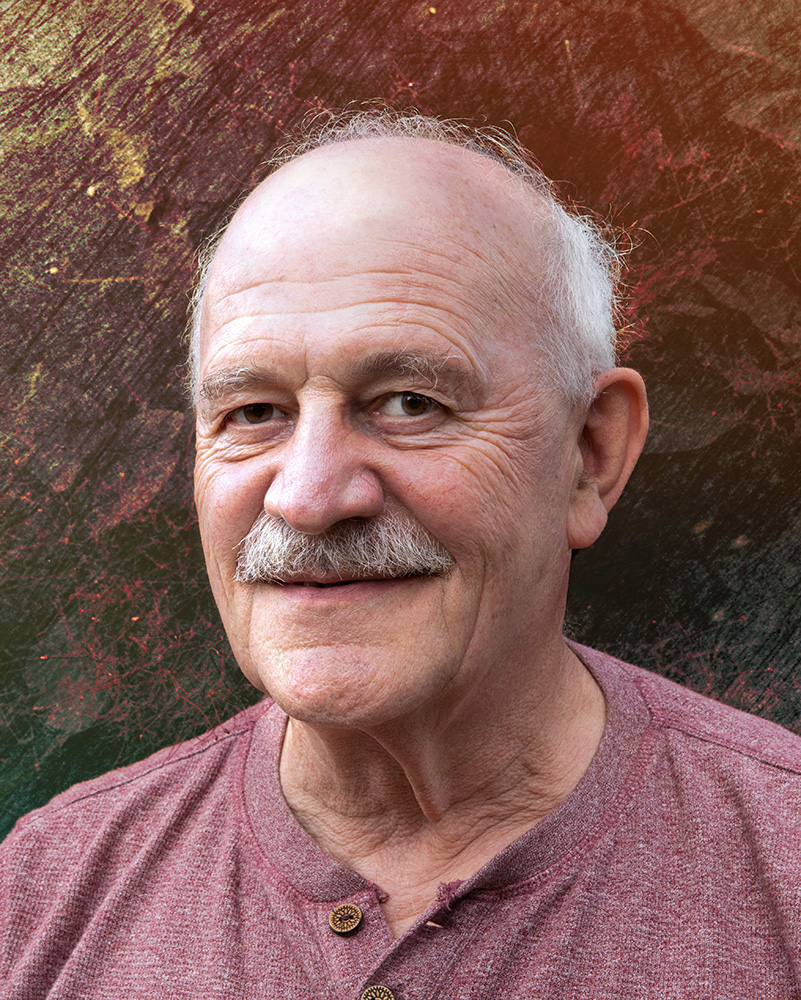 Steve Estill, PPSA
I was Born in Whitby, North Yorkshire, worked away for most of my life, but now settled into a busy retirement back in Whitby. Married to Viv with 5 adult offspring between us and 10 grandchildren.

I've been interested in photography for over 40 years and have progressed from Olympus Trip, through Nikon 35 mm to digital, and from darkroom to Photoshop, where I'm happily playing. I joined PSA in 2009 and I've been admin of Group 34 ever since. I gained PPSA in 2017. My other interests are music (I've played the guitar longer than I've used a camera) and our garden.

I don't have any particular speciality, but if I like the look of something I'll take it and use it somewhere. I get frustrated with the technical 'rules' of what a photograph should be made up of - rules are made to be broken (if you know what the rules were there for in the first place), so the 'Creative' route is for me. My hobby is for pleasure.

I mainly use a Nikon D810 (Also have a D300s, a D200, a D70 with infrared conversion and Coolpix P5100). My current favourites lenses are a Nikor 28 - 300 f/3.5 - 5.6 for general use, Sigma 24 - 70 f/2.8 and Nikor 50 f/1.8 for portraits.
Software is Photoshop CC, with Lightroom CC, Photomatix Pro 5 and Proshow Gold 9.

Computer: Asus 2 TB, 12 Gb RAM - Windows 10, Monitor 24 in Dell, Printer: Epson Stylus Photo R2880, Scanner: Canon Canoscan 9000F, Graphics tablet Wacom: Bamboo touch and pen

Have a look at https://www.steveestillphotos.co.uk/ if you've got a spare minute or three!!
---
---
---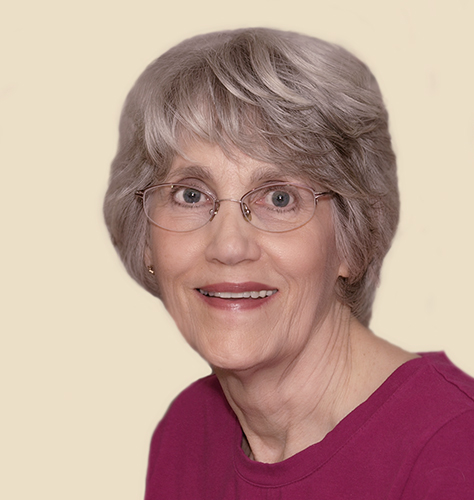 Candy Childrey, PPSA
Born in Atlanta, Georgia, I am a southerner at heart. My roots are in the south, but I traveled frequently as a child with my family as my Dad was in the U.S. Air Force. Now I live in the sub tropics in Coral Springs, Florida (the Ft. Lauderdale area). My true love is South Florida's beautiful birds-both year round residents and our winter visitors. One can get completely lost from the stresses of life while observing them.

My photography traverses all fields. I'm a very eclectic photographer and take images of almost anything that comes my way. One of my favorites, of course, is nature, but old broken down vehicles and classic cars are also some of my favorite subjects.

I presently use an Olympus micro 4/3 OMD E-M-1 camera.
---
---
---
Alan Kaplan
Both of my uncles were photographers. My mother's brother was a professional, and my father's brother pursued photography as a hobby. It was the latter who first showed me the magic that takes place in a darkroom.

Both of my parents loved art, took lessons, and made sure that my sister and I had art lessons as well. In addition, we went to the Museum of Modern Art whenever we were in New York. Each trip to the MOMA produced an art book that I often took the time to browse through.

I joined a camera club, bought a telephoto lens, and became an avid bird photographer - mostly large wading birds. Birds often appear in my composites.

I retired from 40 years of teaching 11 years ago determined to learn Photoshop. Of course, one can only scratch the surface of such an intricate program, and as I have always been fascinated with the ability to moves pieces of photographs using Photoshop, I began in earnest last summer to combine my love of Surrealism and my new knowledge of Photoshop. It is this background that eventually has brought me to Group 54 and on to Group 34.
---
---
---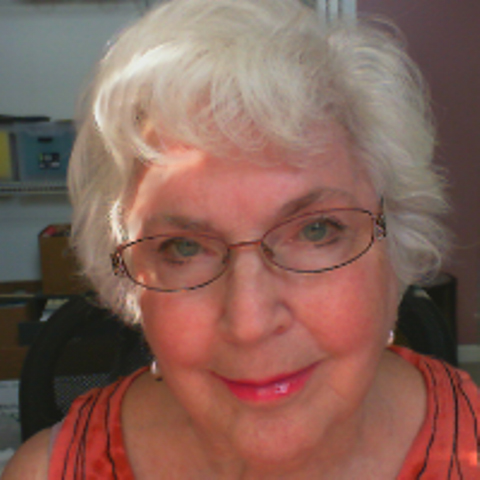 Georgianne Giese
I've have been an analyst and database programmer most of my professional life and started getting serious about photography in August, 2010, when I retired. There was a definite need on my part to express all the creativity that had been suppressed by work situations. My husband is a good photographer, so I joined him in this hobby.

I have the greatest admiration for photographers who use in-camera creativity, usually by homing in on the detail of a lovely object. So besides composites, I work at improving my photographers creative eye, and use a Canon 7D. I work mostly with PS CC, Google (formerly NIK) and Topaz plugins. They are wonderful tools to make time vanish!

My favorite artist is Salvador Dali, and my goal is to create photographic art in that type of style. However, I never like to restrict my appreciation or indulgence in other creative forms. I prefer to add creative aspects to my photos, including textures, composites, distortions, macro, anything that works, without constraints. Some in-camera images stand alone, without much development. I love to create those, as well as experiment with in-camera creative images, e.g., multiple exposures.

We live a few miles southwest of Myrtle Beach, near the Waccamaw River, where it is part of the Eastern seaboard Intercoastal. This area is so full of photographic opportunities, from historical places, woods, mountains, wildlife, and of course, the ocean. We love it, especially when the tourists are gone! The cooler months here belong to us residents, as do the wide, uncluttered beaches!

georgiannegiese@gmail.com

---
---
---
Denise Perentin
I was born in Sydney, Australia, later moving to Woy Woy with my husband Paul. Woy Woy is on the beautiful Central Coast, about one hour north of Sydney, where we raised two children and have eight grandchildren. Besides having the grandkids at times, we look after my handicapped, legally blind sister and 91 year old mother. This leaves me little time for photography, but is also why I really like creative work as I can find time to go though my photos and try creating something new out of them.

My interest in photography started with video, progressing to still photography in 2002. I use Canon gear as that is what I started with. I now have an 80D and 100D for travel. I had a 5D MII, a little story about a child, a beach, a baby bottle and not thinking, it no longer works, totally my fault, hence the 80D. I think I still miss the full frame but not the weight.

I started doing weddings by request, mainly keeping it low level as I felt I was too old to start a business. I did my last wedding this year, thank goodness, they are such hard work.

My main interest is in children/family portraits, it covers my interest in family history as well.

Very early on I became interested in Photoshop and creative images. My camera club has a specific creative section each month. I really enjoy making composite images, but not restricted to this type of creative.


---
---
---
Helen Sweet
I am originally from Green Bay, Wisconsin. After years of marriage and several moves, we had settled in the East Bay near San Francisco in the late '80s. I asked my husband why we were dragging around the enlarger he had used in high school and while in college as a news photographer for the Wisconsin State Journal. So we built a dark room in the spare room in our garage. I had missed photographing my children's early years but vowed to be proficient by the time I had grandchildren. I took classes at the local community college and San Francisco State and truly enjoyed developing my black and white photos.

After a hiatus during which I returned to teaching and other pursuits, I got my first digital camera prior to a Costa Rican vacation in 2010. Returning, we joined the Contra Costa Camera Club, in part because their website said they had field trips. It turned out they didn't, so I began organizing field trips, then a monthly education night featuring guest presenters. I am past president of the club and have been secretary and vice-president of the Northern California Council of Camera Clubs. My photography has improved immensely as a result of club competitions, education nights, a meetup and conferences. My early classes had focused on dark room developing; now I am learning composition.

I've used Canons and recently bought a Sony a6300 for its light weight and compact size, but then added a heavier lens, 18 to 200mm. I like most genres except, perhaps, wild life; and I now have grandchildren as subjects, who, fortunately for me, also live in the Bay Area. My recent travels have been photo trips shooting the landscapes of the Eastern Sierras, the Oregon Coast and Iceland: wonderful learning experiences. I often play with layers and filters in PS, creating images by happenstance, but I'm hoping to do more composites now that I've joined this group.

Soon after joining the local club, I also joined PSA. But it wasn't until I attended its International Conference in San Francisco in 2012, that I appreciated the many opportunities it presented, so decided to join a study group.
---
---
---
Jan Handman
I live in San Diego, California with my husband of 50 years. We're both retired now, and since we didn't do much traveling while we were raising our family, we're now making up for lost time in that endeavor. It's such a hoot to see photos of faraway places and be able to point and say "we've been there -- right at that very spot!"

I've always enjoyed fine art photography, but not always from behind the camera. I remember as a child seeing Ansel Adams' images and being mesmerized by them. Many of our family vacations were in places he photographed. When I was in college I tried many times to take a photography class, but they always seemed to be full, so I never got the opportunity. It was only after I was retired that I finally took my first class. This was just at the time digital photography was becoming mainstream. I loved the idea of being able to practice and experiment without having to spend boku bucks on film developing just to find out if what you tried actually worked. I enjoy doing still life, composite, travel and flower photography.

My website is https://jhandman61.wixsite.com/jhandmanphotography