Elizabeth Mangham
---
June 2020 - August Sunshine
About the Image(s)
There is a rural life museum here in town which includes a number of Cajun cabins, a church, gardens, and experimental crops for LSU's agricultural program. They plant a field of sunflowers late every summer. The cabin does not look as far away from the flowers as it was. I expected some compression but not that much. I have never done anything with this because of that, so I seek some advice on that. I think that many of us are looking through files due to the out and about restrictions. But file "diving" is a fun way to pass the time and on occasion we might find a gem.

Canon 50D, Canon 28-135 lens, SS 1/320, f 20, ISO 800
PP: I cropped the top because the trees were so dark. I did lighten them a little. Added a gradient filter on the lower portion over those unsightly stems. I did not want to remove them because I felt they anchored the sunflowers.

---
This round's discussion is now closed!
7 comments posted
Paul Hoffman
A nice field of sunflowers and the trees in the background, the hut breaks the two layers well and is set quite well on the thirds. Difficult to see how to improve this without visiting this on numerous days to get different light fulling across the scene and trying different hight variations.
However, I would do a small crop on the right to lose the quarter head and slightly larger crop on the left to lose the small sunflower bottom left corner. You could also play with the light and tonality but to get the best results you need the raw file. &nbsp
Posted: 06/12/2020 09:12:15
---
Elizabeth Mangham
Thanks, Paul for your input. I have never been to your area (much to my loss) and I can tell that you have never been to this area. There is no difference in elevation anywhere in south Louisiana unless you take a ladder with you. This terrain is swampy, low and wet. Why do I live here? It took many years for me to decide that it is not the hottest, most humid place in the world. Finally I visited a swamp and watched the sun come up. Breath taking to say the least. The Cajun culture is really fascinating, also very different.
But the real reason is that our pay check was here. My husband chose the job prior to us meeting and that was it. I am from Florida. I also lived in Georgia and then San Diego, California. I guess that is why this area was such a shock. But there are many wonderful things here and most importantly my children and their families are here.

The scene of this photograph is rather dark due to the wooded areas and I did take this in late afternoon. So I felt pretty much destined to PS light. But I do like your suggestions and will go back in late summer when the sunflowers are blooming and try different times of day. Fortunately it is only 5 miles away.

Please, continue showing me how lovely your area is. I wanted to visit that area, but never made it. The digital travel is one of the things I love about PSA and the groups. &nbsp Posted: 06/12/2020 21:13:15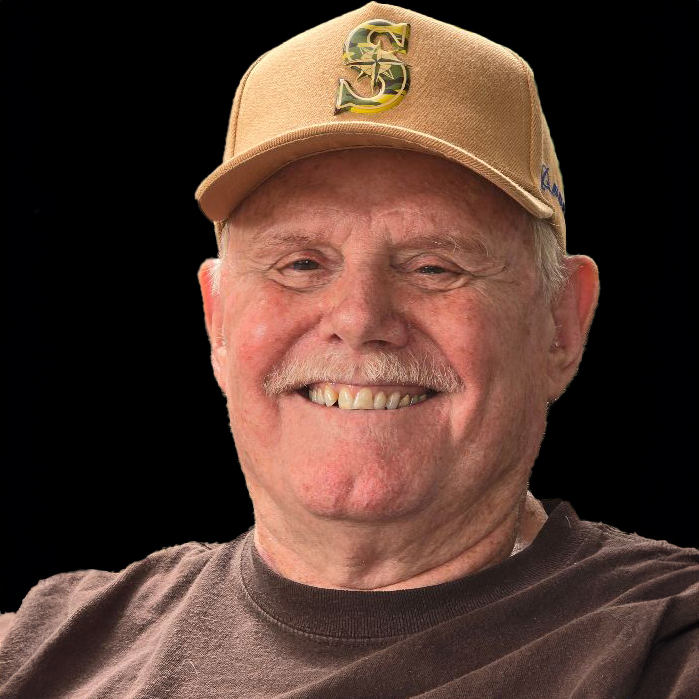 Bob Wills
Wow. my friend, I cannot think of a more drastic change in climate than from San Diego (perfect weather) to the bayous (steamy hot.) Brave lady. &nbsp Posted: 06/18/2020 18:41:00
Elizabeth Mangham
No choice. Young and in love, nothing else mattered. &nbsp Posted: 06/29/2020 16:18:23
---
Marilyn Peake
This is a stunning photograph. If there's any way you could have taken the photo from an angle that would allow more of the bottom part of the house to show, that would be my only suggestion. It's awesome that you have access to photographing Cajun cabins! &nbsp Posted: 06/14/2020 23:44:33
---
Raymond Zurschmitten
I like the picture: it has a good format and the division of the foreground and background areas fits. As Paul mentions well, the hut connects the two layers perfectly. The picture makes a desaturated impression. The background could also be a little brighter - it looks a little flat with little details. &nbsp Posted: 06/16/2020 10:35:45
Elizabeth Mangham
You hit the spot. That is why I entered this shot, to get suggestions. I am not fond of photos that are so over processed that they look fake, but I do think I can get more light on the house. As I explained above, the only way to get higher is with a drone which I do not have. At least I see some hope for this one. Thanks. &nbsp Posted: 06/25/2020 21:38:54
---