Randy Dykstra
---
May 2020 - CALM BEFORE THE STORM
About the Image(s)
This is an image of Glacier National Park. Lake McDonald is still halfway covered with ice as a early spring storm forms in the valley. The ice helps keep the water still but the wind hadn't picked up by this time. Within an hour, there was a large rainstorm.
---
This round's discussion is now closed!
5 comments posted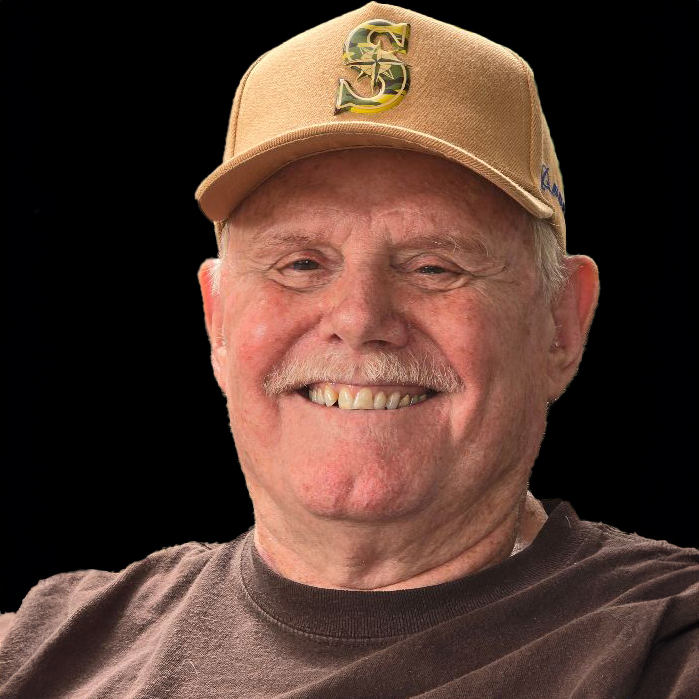 Bob Wills
Dark and moody, and the blue probably helps create the cold feeling of being there. Reminds me a lot of the sine waves I worked with on my oscilloscope in the Navy. I have mixed feelings about the ice, and might try to tone that down a little, although I have no idea how in post. B&W works for me too. &nbsp
Posted: 05/13/2020 16:49:20
---
Marilyn Peake
The blue and white colors along with the cloudy sky convey the sense of cold weather. The reflection on the ice is a nice touch. &nbsp Posted: 05/14/2020 06:56:14
---
Paul Hoffman
I looked at this and the cash register went off in my head. The blue works and give the image great depth and your eye is drawn to the centre of the image. I do think you have a touch to much sky that unbalances the image and draws away from the important part. So a crop to the bright spot works better.
Now, this needs a sharpen in smart sharpen and then have a try printing this on Aluminium or equivalent and this could pop and would sell well to the public. &nbsp
Posted: 05/17/2020 07:09:21
---
Raymond Zurschmitten
A picture just like I love. Beautiful snow-covered mountains, which are reflected in a mountain lake. I like the white line in the middle and the clouds, which are well worked out and in the foreground they turn into a threatening greyish wash-out, a storm is approaching. So the picture tells a story. &nbsp Posted: 05/17/2020 09:56:36
---
Elizabeth Mangham
This is a lovely view and so well captured that I almost shiver. I think that a metallic print of it would be wonderful. I see no way to improve it. &nbsp Posted: 05/18/2020 17:33:53
---