Elizabeth Mangham
---
May 2020 - The Lost Barn
About the Image(s)
This barn was on the road to a lake that is within easy driving distance, so I go there pretty often. I remarked to a friend that I would like to stop there sometime and photograph it. So that day the light seemed right and we did stop. It is unbelievable but on the way home the barn had vanished. Not one sign that it had ever existed. I do not know why they removed it, but lesson learned: there is no such thing as later. I had passed it so many times in the past. Little did I realize that this was my last chance.

Canon 50D, lens: Canon 24-105, SS 1/800, f 20, ISO 400. I could have used ISO, but it was early and the light picked up between shots.
PP: I removed a branch near the bottom of the frame and a couple of dust spots. I darkened a couple of those light buildings in the distance on the right so that they did not grab the eye. I ran the NIK Define 2 filter and added a vignette.
---
This round's discussion is now closed!
8 comments posted
Jan Handman

(Group 34)
Beautiful image Elizabeth. I absolutely love gnarly trees and old barns and this is a wonderful combination with both! I've had the same experience with thinking I would take a photo another time and then having the subject be gone when I went back. I've learned the same lesson. Even if all I have is my cell phone, I try to at least take a shot when I can. Many times I've ended up using the cell shot for a composite or something where utmost image quality isn't imperative. I love your capture here! &nbsp Posted: 05/11/2020 16:26:35
Elizabeth Mangham
Thank you, Jan and welcome. Your idea to grab a shot with you cell is a good one. I have learned that there is no such thing as later. I don't use my cell phone as a camera much. I have just had difficulty thinking of the phone as a camera. Also I have friends who have very expensive equipment and are very accomplished photographers who have started using their cells and have forgotten those wonderful cameras. I don't want that to happen to me. But it is very true that the best camera is the one you have with you. That is were cells excel. And they are amazing cameras. &nbsp Posted: 05/14/2020 12:45:51
---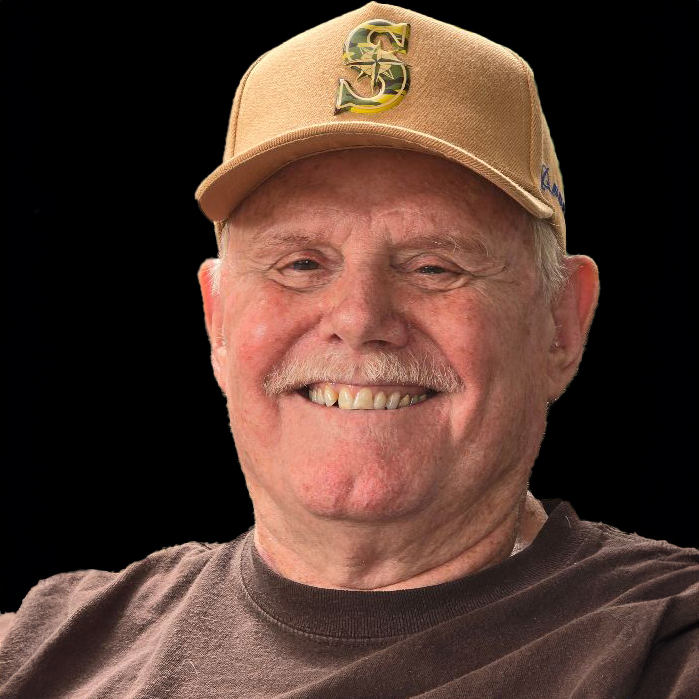 Bob Wills
I really like the story, composition, colors, and sharpness. It all just belongs together and I am glad you at least have this image for memories. I just did a little more branch cleanup and used a couple of presets in Topaz at 20% to add just a bit of grunge. Beautiful work &nbsp
Posted: 05/13/2020 19:54:35
---
Marilyn Peake
Beautiful photograph! And how lucky that you took a picture before the barn disappeared! That's a really interesting story. The large gnarly tree and the old weathered barn work really well together and the barrel off to the left adds more interesting detail. Nicely done! &nbsp Posted: 05/14/2020 07:05:38
Elizabeth Mangham
Thank you , Marilyn. Glad you like it. Sad that people are destroying such beauties. &nbsp Posted: 05/14/2020 12:49:24
---
Elizabeth Mangham
Thanks, Bob. I really like the addition of the warm pink glow. Long ago I used Topaz a good bit, but just never think of it these days. I think because it is so difficult to download and install it on this mac. I have bought several of the newer filters and have never been able to get them installed. I really wanted the AI but cannot get it installed. Topaz used to be very helpful, but I no longer find that to be the case. &nbsp Posted: 05/14/2020 12:38:29
---
Paul Hoffman
We all go out looking for barn finds, you go out and find the barns and what a beauty. They have also been very nice and placed an amazing tree beside it, fantastic find and one for many visits. For me, I would have like you to take a couple of steps to the left just to get a touch more separations from the tree and just to break that strait line of the grass.
I wanted to see if it worked as a monochrome, was ok but worked better as a toned sepia. Now you just need the old farmer to ride in on his old fergie. &nbsp
Posted: 05/17/2020 07:30:51
---
Raymond Zurschmitten
At first sight a beautiful spot of nature. Then you realize that the house is deserted. The dominant tree shows me that nature is the winner in the long run. The clouds could have been better included in the drama of the picture with more contrast. In terms of colour, the rusty roof matches the green surroundings well. &nbsp Posted: 05/17/2020 10:12:31
---