Elizabeth Mangham
---
January 2020 - Joy of the Open Road.
About the Image(s)
Canon 60Dk,Lens:Canon 18-55, SS 1/125, f 25, ISO 100 FL 55. PP: Levels adjusted a little, cropped to a square to move the horizon line up a little, and a vignette applied.

This was taken along the road to Steamboat. My grandchildren and I were excited to see what the trip had in store for us and so this image brings back the memory of our excitement on the open road.
---
This round's discussion is now closed!
5 comments posted
---
---
---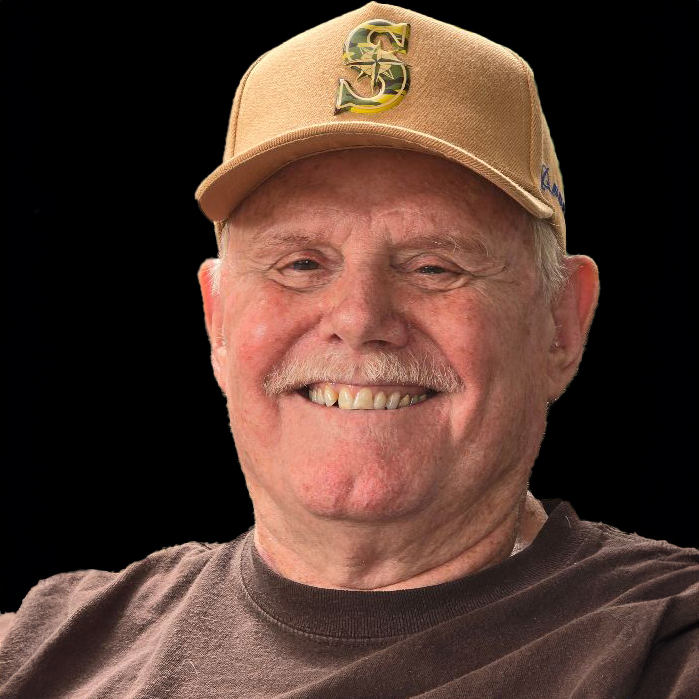 Bob Wills
I love the composition, color and story you told. I also enjoy that the that the road leads to the background mountains. You stopped down to make everything tack sharp, which it is. Another option could be to soften the image and make it more ethereal. I did clone out the distant black sign or truck. Beautiful image. &nbsp
Posted: 01/08/2020 11:57:48
---
---
---
Marilyn Peake
Beautiful photo! You did so much so well in this image. The colors are great. the image is sharp. The sky is blue and filled with clouds. The road provides a great leading line. The trailer on the road suggests a story: One lonely trailer out in this vast expanse of nature - where is it going? &nbsp Posted: 01/08/2020 23:57:20
---
---
---
Bob Patrick
Good one, all the way through. But, I'm still learning to love that camper rig. &nbsp Posted: 01/10/2020 23:08:10
---
---
---
Paul Hoffman
Sorry, Elizabeth this is terrible, way too many wheels.

Love the open road with no one around, very hard to find over here, North Scotland is the only place nowadays. So this does say to me what you were intending it to do. Just stick a nice Indian Chief or Triumph and I would be very happy. &nbsp Posted: 01/14/2020 10:52:03
---
---
---
Raymond Zurschmitten
A beautiful picture with nice colors and impressive foreground. Nice that the mountains are visible. The sky shows very nice clouds. I like the road, which leads diagonally to the mountains. The camper fits, it can tell us a story. &nbsp Posted: 01/15/2020 05:05:20
---
---
---