Paul Hoffman
---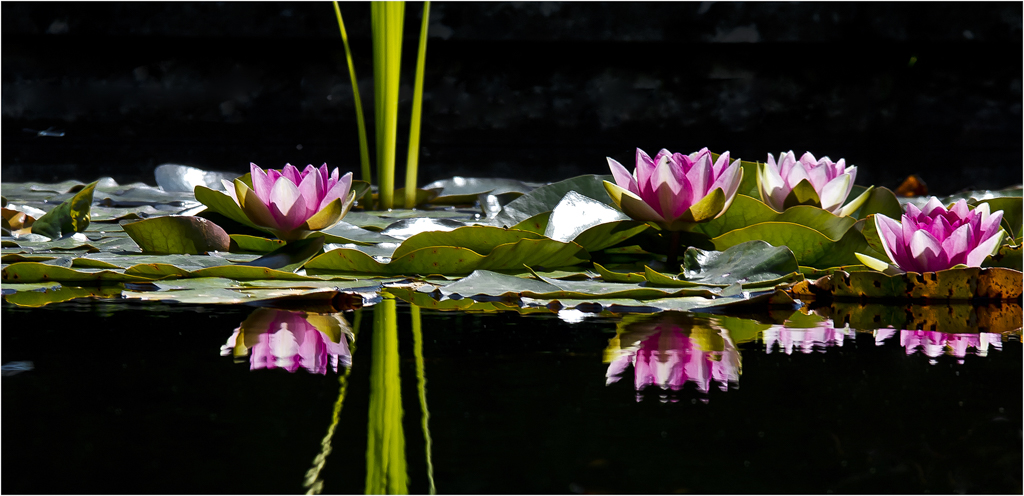 August 2019 - Pink Water Lillies & Blue Damsel
About the Image(s)
Sony A550, Tamron 70-200 2.8 @ 200mm, ISO 100, 1/100 @ F8. UV only & Pol.
One of my favorite things to do this time of year is to go to the local ponds that have water Lilies. Beautiful displays with reflections thrown in for nothing. I was lucky that the lighting was good this day and the water was still. With the pol on I could get the water black and the edge was far enough away to give the same effect. I did deliberate if to remove the Damsel Fly. But for me it adds to the image, I know a judge would mark it down.

Very little done, some spotting and tonal work and levels all done in Lightroom. Cropped to please the eye.

---
This round's discussion is now closed!
5 comments posted
Ken Carlson
I really like the reflection right across the middle of the image. I like the fact that you have 3 Lillies on the right and the greenery 1/3 across the image. Nice job. &nbsp Posted: 08/07/2019 11:44:45
---
Elizabeth Mangham
A very well planned composition. I give it an A+. The blue damsel is so difficult to find, I think I would move it nearer a 1/3 intersection or eliminate. I am amazed that you even saw it. Color nice and nicely reflected, greenery nicely placed and strong enough to be demanding of attention, the greenery balances the three flowers nicely, and the reflection is perfect. Nice work! &nbsp Posted: 08/09/2019 17:26:59
---
Marilyn Peake
Gorgeous photo! I really don't have any suggestions. The colors against a black background are stunning. &nbsp Posted: 08/14/2019 05:26:12
---
Raymond Zurschmitten
Very nice picture with a great reflection. The fact that the water is slightly moved makes the picture realistic. The green leaves divide the picture vertically and horizontally. The fact that the upright stems do not divide the picture in the middle makes the picture ideal. The number of water lilies support this view. The petals are in their color nuances by the light conditions (and the dark background) very well.

&nbsp Posted: 08/15/2019 10:52:47
---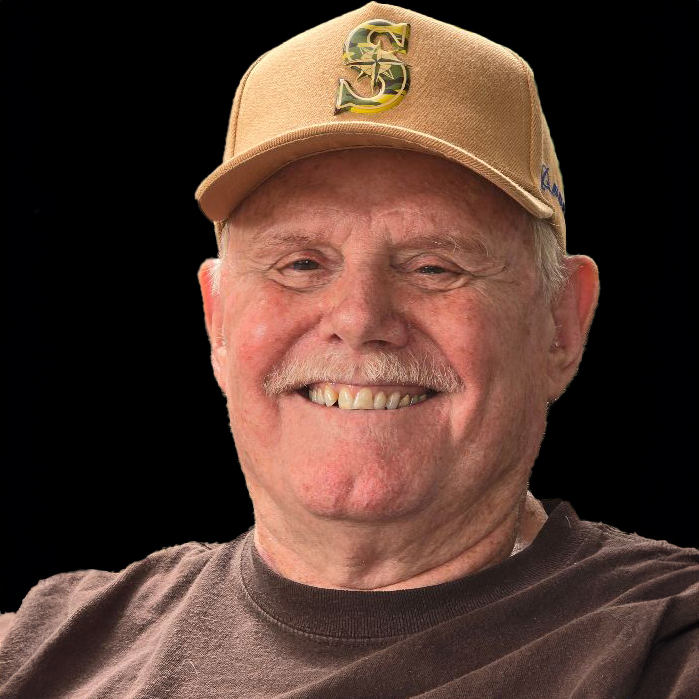 Bob Wills
I would agree with each of the above positive comments. I am however distracted by all of the blown out highlights in the leaves and petals. If you get an overcast dat perhaps you can take more images, even if you don't get the damsel. &nbsp Posted: 08/19/2019 17:34:39
---