Dr Somdutt Prasad
---
March 2023 - Stairs
About the Image(s)
I have attached a picture for discussion for this month. This is an image, I am not happy with. Ideally someone sitting on the stirs in traditional dress may have made the image. Let us see if members come up with some other ideas.
---
15 comments posted
---
---
---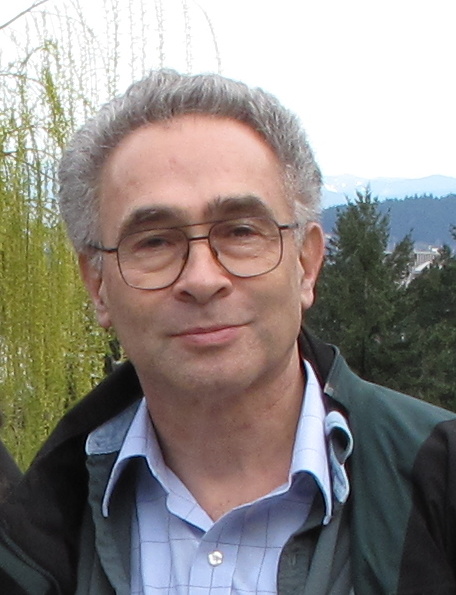 Stephen Levitas
Hello Dr. Somdutt Prasad,
How would you like to be addressed in our discussion group? We are very informal and use first names, or sometimes skip names entirely as if we were in each others' presence. But please let us know what is your preference.
Compositionally, I like the arrangement of rectangles in this image, with the single great diagonal line actually being a miniature series of right angles. There is a faint echo of the diagonal in the element in the upper left, which I also like.
I differ from your idea of adding a figure, as I am a strong advocate of architectural shots empty of people, so I prefer this image as it is.
My wife and I have made many trips to India (me 3 and she 4) and other parts of Asia. We lived in Taipei in 1988-89, and our summer home is near Izmir, Turkey. &nbsp Posted: 03/12/2023 20:04:11
Dr Somdutt Prasad
Hi Stephen,

Please call me Som. Thanks for the appraisal.

Cheers

Som &nbsp Posted: 03/12/2023 21:38:27
---
---
---
Wes Odell
I think Stephen wrote a good commentary. I'll add that a small crop on the right side to eliminate the white area in the upper right, altho a minor detail, would make for a stronger image since the "artifact" is an "eye snag" and thus is distracting. An alternative (for additional discussion) would be a more aggressive right side crop to fully eliminate the partial doorway at lower right. Purpose: To "simplify" the image and keep the viewer's eye from bouncing around. (I don't think the door adds to, or supports the primary subject which I view as the stairs and the door at the top of the stairs. And as my ol' grannie would say: "If it doesn't support the primary subject, then it detracts." (Not everyone agrees, however.)

Welcome to our Study Group. Curiosity: Of what discipline are you a Doctor? &nbsp Posted: 03/12/2023 20:37:53
Dr Somdutt Prasad
Hi Wes,
I like the idea of removing the door on the right, will do it this evening and repost.

This kind of picture actually lends itself to haveing simple elements without distraction as you say.

Regards

Som

PS: I am an eye surgeon specialising in retinal diseases. &nbsp Posted: 03/12/2023 21:42:40
---
---
---
Diana Magor
I agree that the white bits on the edges are not good. I would crop off the right to remove both bits. I tried cropping the top but you can't do this without cutting through important other parts. However I might clone out the small triangular area top left which shows a pattern-once seen it becomes an annoying distraction. I wondered whether the shadows were too heavy under the stairs?
I've tried lightening the shadows and straightening the base line but unfortunately that put the bottom of the stairs right on the frame edge so that would need a canvas extension. I also thought that maybe the white sky needed filling in so I did a sky replacement with one of my own cloud pictures but I think I've gone too dark! However, the idea remains a good one even if I did it badly.
Some suggestions only.! &nbsp
Posted: 03/13/2023 05:19:06
---
---
---
---
---
---
Tom McCreary
Welcome to the group. The first thing that I see is that the stairs are not safe because of no railing. The texture on the walls is great. You did what we are told to do, don't show a bald sky, and what is left doesn't bother me. I agree with the comments above to crop off the partial doorway on the right, and get rid of the triangle area in the upper left corner. &nbsp Posted: 03/13/2023 10:36:11
---
---
---
Dr Somdutt Prasad
Tom, these are unused stairs in a protected heritage site (Fatehpur Sikri near Agra in India), nobody goes up these stairs, so no health and safety issues. I like Diana's crop, but not the sky replacement. I think in mono some stark elements like a bald sky are attractive. Cloning out the riangle at the top right is also a great suggestion. I'll get back to the original, redo it and repost it incrporating the sugestions (except sky replacement). Let us see how everybody likes its. Maybe a selenium tint might make it more attractive? &nbsp Posted: 03/13/2023 10:47:01
Diana Magor
I admit the sky replacement was badly done! However I was trying to make the stark white area less eye catching. &nbsp Posted: 03/13/2023 12:27:02
---
---
---
Wes Odell
In the various crops shown, there is little space between the bottom step and the edge of the image. Yes, there was a slope, but that could have been natural and not a photo mistake. I prefer seeing some ground for the "stepper" to land on. Comment?
&nbsp Posted: 03/14/2023 17:45:37
Dr Somdutt Prasad
Agree, Yes, stairs ending abruptly look strange. Apologies, I was going to post a redone version yesterday, but didn't get arround to doing it, will do so by tomorrow. &nbsp Posted: 03/15/2023 10:46:06
Wes Odell
Thanks for the "apologies," Som, much appreciated, but in a group of friends like we have created, we make suggestions we hope are creative and polite, but we don't need apologies.

In my 70 years of photography, I have rarely found sincerely friendly groups. Someone always has an "agenda" or a "gruge." This is one of the few "good groups."

Welcome aboard. &nbsp Posted: 03/15/2023 10:57:29
---
---
---
---
---
---
Wes Odell
I like this one better, thanks. &nbsp Posted: 03/15/2023 20:13:19
---
---
---
Please log in to post a comment