Lynne Hollingsworth
---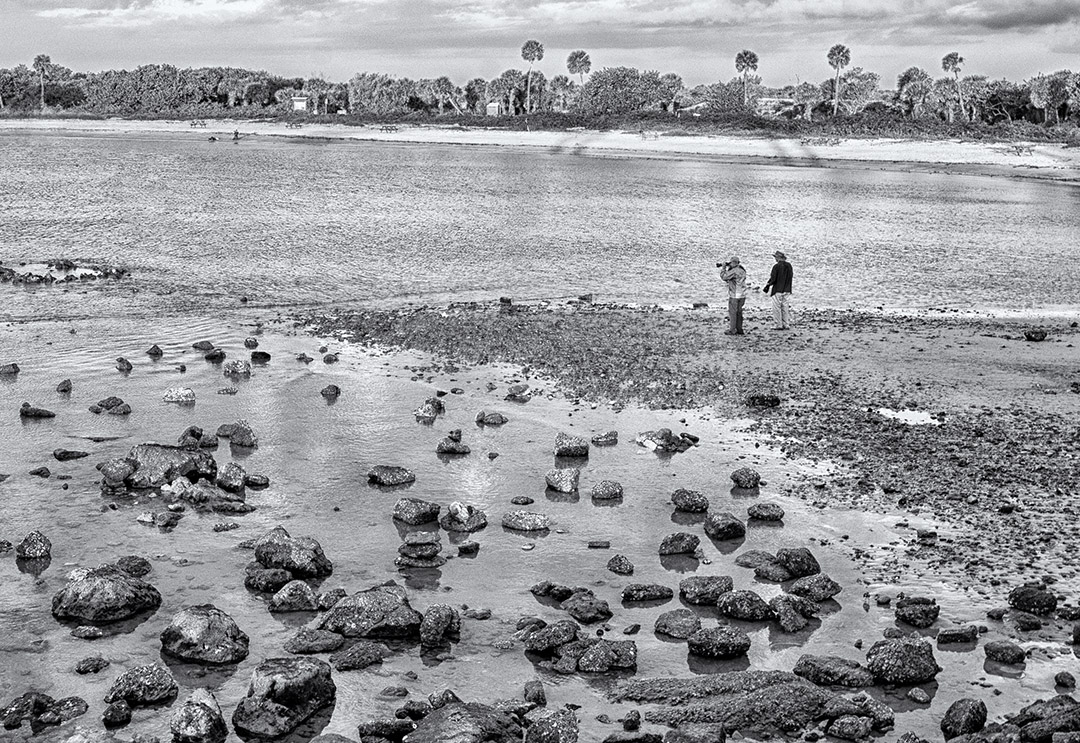 April 2021 - Sunrise at the Inlet.
About the Image(s)
Sunrise at the Inlet.

A few of us from our local camera club went to one of the local inlets. It was captioned as a "sunrise shoot", but no one made it there for the pre-dawn colors. I haven't been taking landscapes lately due to staying home, but now that vaccinations are in full swing here in Florida, things are slowly getting back to normal.

This image was taken (actually handheld) from the fishing bridge facing toward the inlet. The visible rocks indicate low tide; the ocean was behind me. The two men in the image are part of the camera group and are excellent photographers, particularly when it comes to birds. Notice the jackets...been a bit chilly here lately.
---
8 comments posted
---
---
---
Diana Magor
I found this landscape a little bitty. My eye kept wandering from the rocks in the foreground to the two people and then to the trees behind. It is almost as if you couldn't decide what was the important part of the image so the tones are all very similar. I also wanted to 'see' what the men were taking a picture of. Could you change the tones across the picture so one part becomes the focal point? I tried cropping about half the rocks off so the figures were on the bottom third line rather than in the middle. &nbsp Posted: 04/06/2021 03:36:18
---
---
---
Tom McCreary
I agree with Diana that you have too much in the image. But, I would crop off the trees at the top. That would make the photographers more important and leave the nice rocks in the foreground. &nbsp Posted: 04/06/2021 13:17:39
---
---
---
Russ Butler
Also for me there is to much image. Perhaps crop out the bottom 1/3+ to put the people in the bottom right 1/3. Is a pleasing capture. &nbsp Posted: 04/06/2021 17:45:56
---
---
---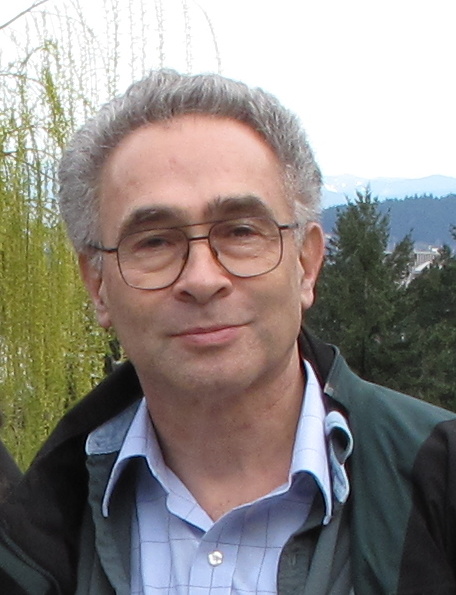 Stephen Levitas
Top crop, bottom crop, ha ha. Tom and I were just chatting about opposite advice about my image this month. I vote for cropping off your top 25%, so only water is at the top. This would invert the apparent location of the open water, but who would know? &nbsp Posted: 04/07/2021 16:28:15
---
---
---
Wes Odell
Good possibilities in what may turn out to be a "work in progress.." Cropping seems to be the order of the day. I think the curve of the beach at the top works well if retained, cropping just at the line between sand and trees. If you could increase the Contrast overall, I think it would work more-better...... Maybe make the sand at top and right whiter while adding some darkness in the middle and in particular, to some of the foreground rocks. I think you have the makings of a very nice monochrome seascape. &nbsp Posted: 04/12/2021 09:44:37
---
---
---
Diana Magor
It looks as if you will get 2 pictures out of one! Some want to crop the bottom so you are left with the top, and some do the opposite so you are left with the bottom. A two-for-one offer! &nbsp Posted: 04/14/2021 09:19:56
Russ Butler
I like this version a lot... &nbsp Posted: 04/18/2021 19:44:13
---
---
---
Please log in to post a comment