Jennifer Doerrie
---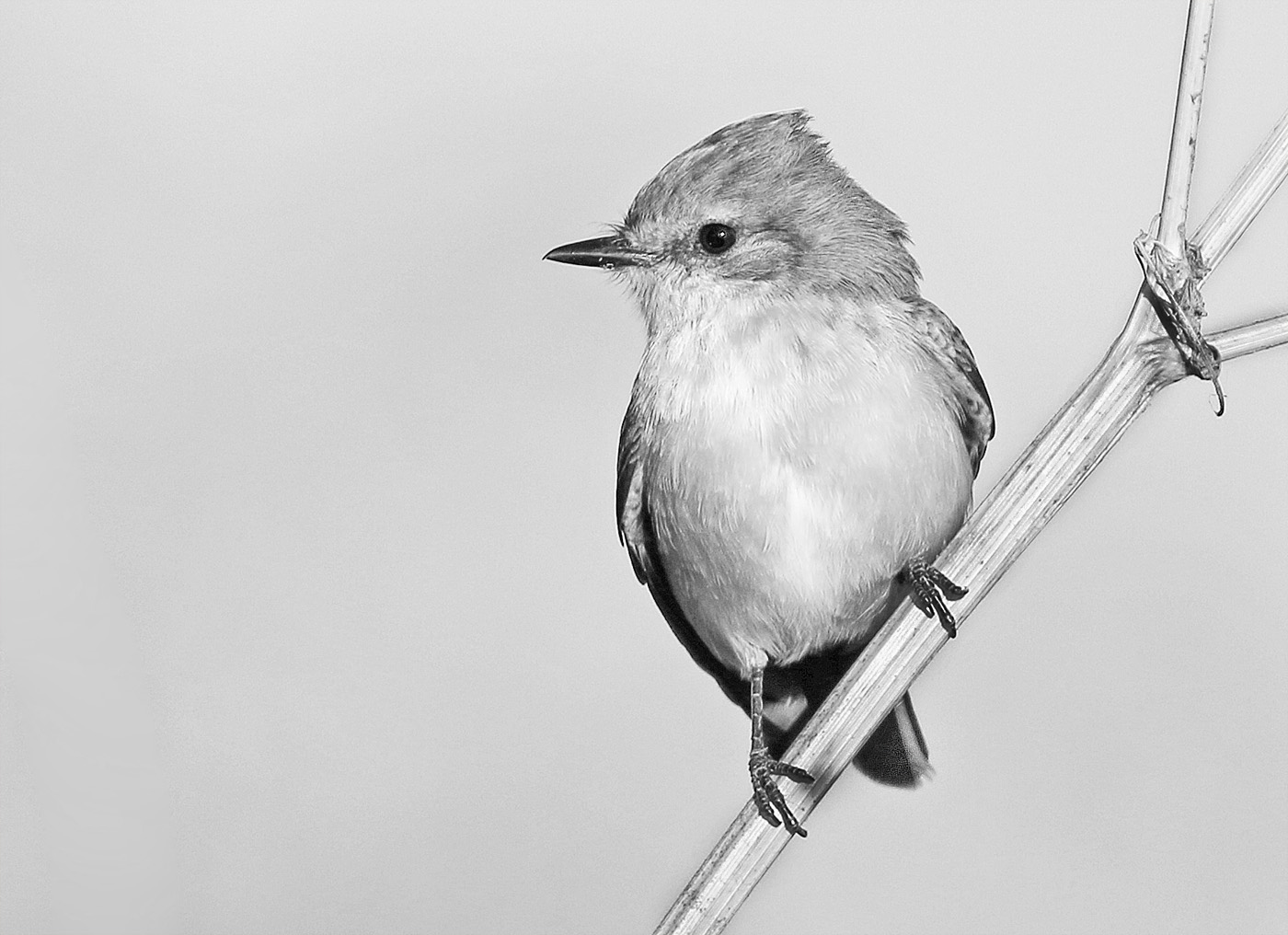 November 2020 - Vermilion flycatcher
About the Image(s)
Flycatcher in Profile

ISO 100
f/7.1 (odd choice since I had plenty of light, but in my excitement to find and photograph this rare bird, I didn't take time to change the aperture)
1/640 sec exposure
-0.3 exposure compensation
100-400 mm lens at 400 mm

This is a juvenile male Vermillion Flycatcher. Anyone who is the least bit familiar with Vermillion Flycatchers will question my sanity in presenting this image in monochrome rather than color. However, I was curious whether a monochrome version might be effective. I've decided the conversion is okay, but I possibly need to present the image differently. Is the forked branch to the right competing too much with the subject? What about all the empty space to the left? Do I need less of it? Would it be better for me to crop this image into a vertical format, even though that will show less of the bird's surroundings?
---
This round's discussion is now closed!
8 comments posted
---
---
---
Tom McCreary
You have a very sharp image. The aperture is fine, as you have enough depth of field to have the bird and branch sharp and the background is very blurred. The forked branch draws too much attention. I would make it into a vertical or square to crop off the forked branch and some of the empty space on the left. Put the bird's eye into more of a power point location. And speaking of the eye, the catch light improves the image. &nbsp Posted: 11/10/2020 10:18:52
---
---
---
Russ Butler
Is a interesting subject, for me the forked branch adds to this image as does the crop. Also, the negative space gives room for the bird to look and/or fly. It is tack sharp. So for me it is a winner as is. &nbsp Posted: 11/10/2020 16:03:37
---
---
---
Asbjørn M. Olsen
You make me envious, this is a really nice photo of a marvelous bird. I would have kept the image as is - the forked branch makes the image seem more natural, and the emptiness on the left, gives me the impression that the bird is ready to fly. Nice shot! &nbsp Posted: 11/11/2020 05:52:23
---
---
---
Rick Cloran

(Group 44)
A wonderful subject and capture. A dual conversion (one bird one for the rest) with an HSL layer under the bird conversion to tune the interpretation of the reds can yield a little more differential in the feathers that gets lost in a straight conversion due to the similarity in the actual tonality of the breast feathers once you take the color away. &nbsp
Posted: 11/12/2020 20:27:12
Jennifer Doerrie
Thank you for the suggestion, Rick. When you adjusted the HSL layer, did you do saturation, red boost, or something else? I certainly should experiment more with those. &nbsp Posted: 11/12/2020 22:26:02
---
---
---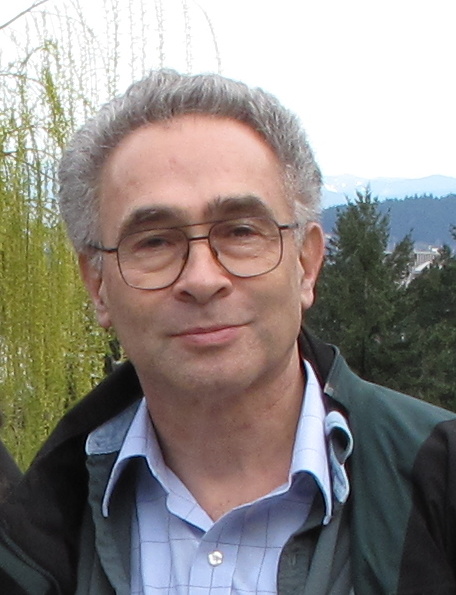 Stephen Levitas
Russ made exactly the comments I had in mind. Thanks, Russ.

Visitor Rick's suggestion is really interesting. &nbsp Posted: 11/13/2020 21:54:20
---
---
---
Diana Magor
I have never seen such a brilliantly coloured bird! It is beautiful, so I actually think it should stay in colour. I also like the background in the original because there is some differentiation apparent which has disappeared in the mono. I prefer a blotchy backdrop to a one tone one as that looks so artificial. I found the fork not a problem in the colour but more noticeable in the mono. This is a gorgeous bird. &nbsp Posted: 11/16/2020 08:47:44
---
---
---