Diana Magor, MPSA, APSA
---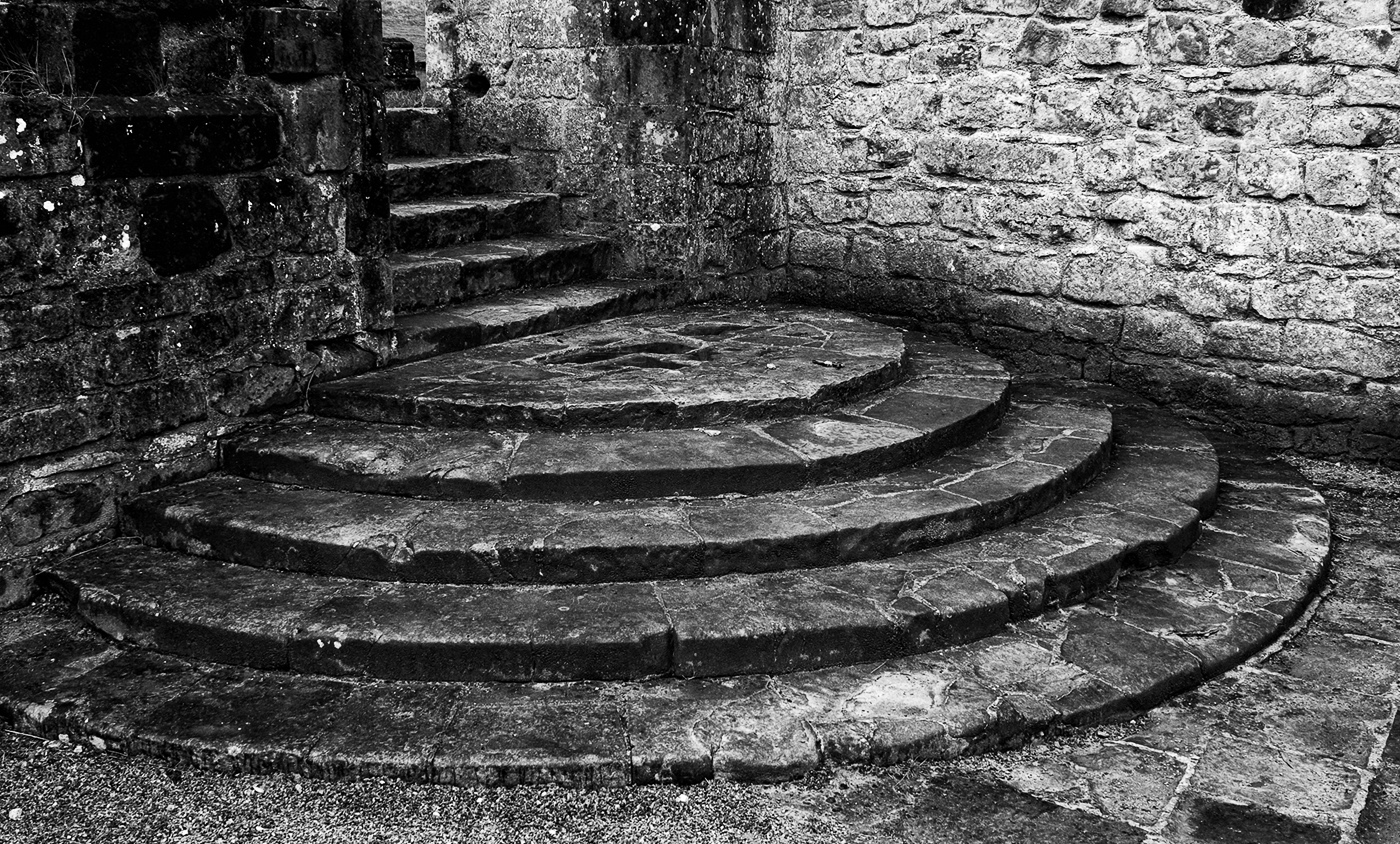 November 2020 - Rievaulx curves
About the Image(s)
I entered this in our last club Manmade competition and the judge said it lacked contrast. I still like it as it is but do you agree? I have quite a lot of steps taken in old buildings as I like the texture of the stones and this had the added interest of the curves. Does it matter that you can't see where the steps lead to? Does it have enough interest for a viewer who doesn't like flights of steps? Am I wasting my time? This was taken at Rievaulx Abbey which was torn down by Henry V111.
---
This round's discussion is now closed!
13 comments posted
---
---
---
Tom McCreary
How could they say that it lacks contrast, when it has a full tonal range? I think that it is an interesting image, and is well composed. I like all of the texture, and to me, having the stairs go out of the image adds a lot of mystery and interest to the image. There seems to be something dark at the top of the stairs and my mind and eye keep going back to it. I like the image. &nbsp Posted: 11/07/2020 13:11:35
Diana Magor
Thanks for that. I thought the contrast was Ok as well but one never knows what the calibration is like on the judge's monitor and these days, all judging is done on computers because real life meetings and projection are very unlikely. &nbsp Posted: 11/08/2020 04:12:13
---
---
---
Russ Butler
I think Tom nailed your image. I find the round stairs & stair case interesting. Contrast for this image is just fine for me. The stair case creates interest for what is next... Nice composition. &nbsp Posted: 11/07/2020 19:34:52
Diana Magor
Again thanks. I still like the curves too! &nbsp Posted: 11/08/2020 04:12:47
---
---
---
Jennifer Doerrie
I think your composition is fine. It doesn't bother me that I can't see the top of the stairs. As you noted, it's hard to say what the judge's monitor showed. On my monitor, the shadows are very dark, so much so that they start to lose detail on the wall just before the stairs. With all the rich texture in the image, I believe I prefer to see more into the shadows. Thus, I tried the Nik HDR filter on the image to see what would happen. I like it, but have a feeling it may be brighter than what you prefer. I'll attach it, though, and others can see what they think.
Also, I apologize that your October image was one of those for which I didn't get comments done last month. I like the graphic nature of the image and am curious to see some of the other folded paper image you created. I'd probably crop a little bit from the left side of the image to draw more attention to the dark/light contrast and the rough edges on the paper rather than quite so much of the long, thin edge. &nbsp
Posted: 11/09/2020 23:20:24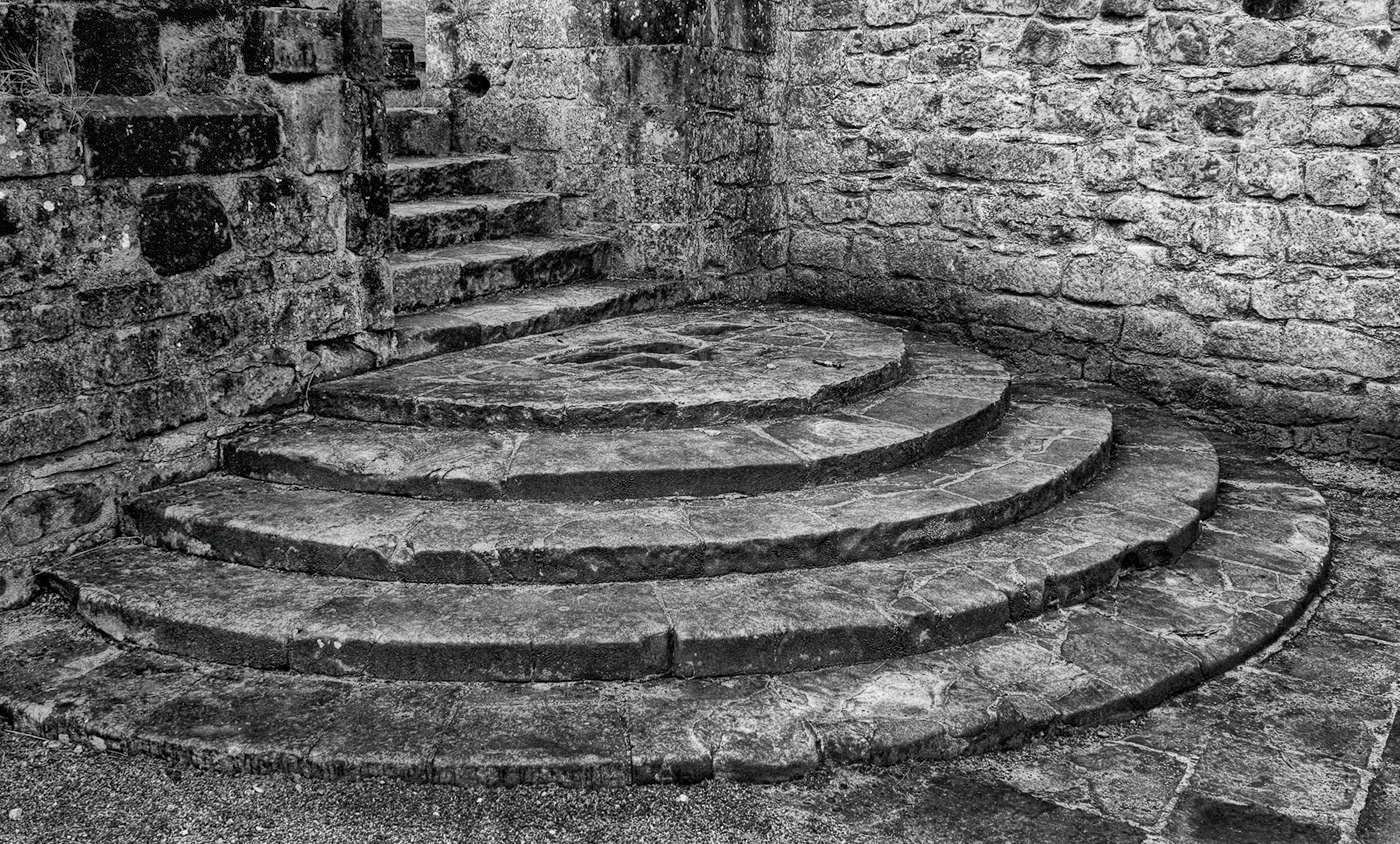 Diana Magor
Thanks for the comment on October's. I have quite a lot of others and they are going to appear from time to time, though some are better in colour than mono.
Re the lighter steps version, I agree that the shadows are a bit heavy. i hadn't thought of using Nik HDR. &nbsp Posted: 11/10/2020 04:43:44
---
---
---
Asbjørn M. Olsen
I agree with the others on the issue of contrast. And I imagine this would be a nice introduction to a series of photos from that Abbey. Would be a very interesting project, very suitable for monochrome. &nbsp Posted: 11/11/2020 05:15:52
Diana Magor
You are right. Ancient ruins do make for brilliant mono images.
&nbsp Posted: 11/11/2020 13:23:33
---
---
---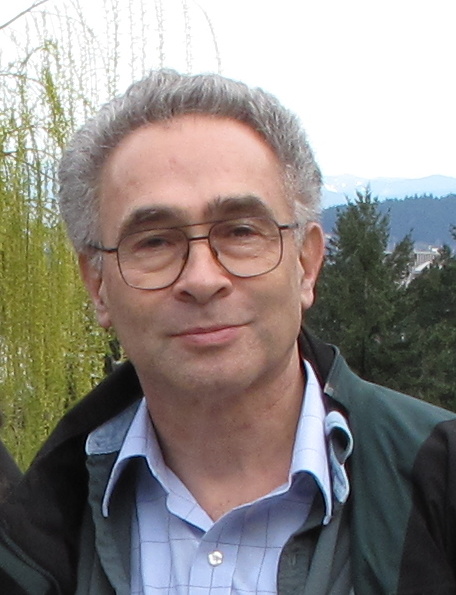 Stephen Levitas
Not enough contrast? Who was that judge? Sounds like someone whose name is Diana! You have tons of contrast, as Tom points out.
As to Jennifer's suggested image, I am fascinated by her and your images. They are quite different, even though they show the same thing. Yours is full of emotion and hidden things. Hers is a model of clear documentation. I am stunned by the difference in emotional content. &nbsp Posted: 11/13/2020 21:19:13
Diana Magor
Your comment made me laugh! I am a judge and I'm frequently saying to entrants-'there's not enough contrast here! You haven't got all the tones in between.' Some clubs still keep asking me back in subsequent years and they remember what I say, which is good.
It is also amazing how different people can bring out different things from a basic digital capture. &nbsp Posted: 11/14/2020 04:53:25
---
---
---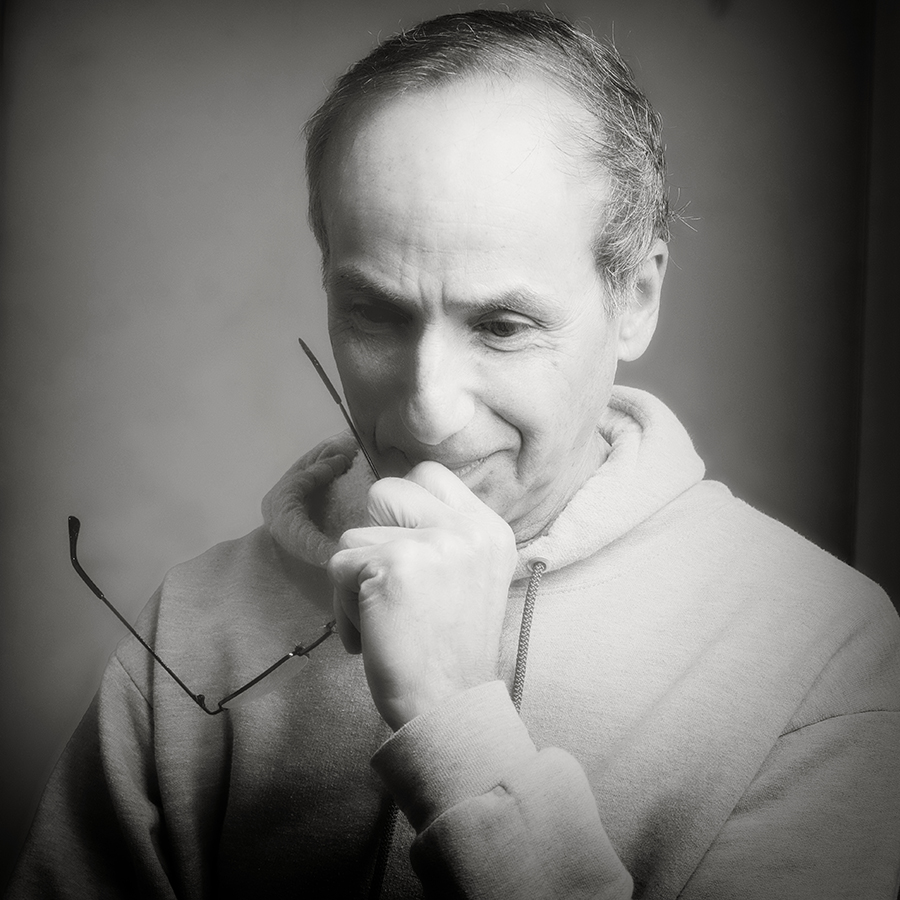 Lance Lewin

(Groups 83 & 87)
Good day, Diana. No, you are not wasting your time, your artistic eye seems to be very keen and the (overall) Dark scene lends itself well to the subject: a sense of mystery and also a fine subject study on texture, light and shadow.

I am not sure if you added "structure", it does not look so, but in some photos that I edit, if light, Shadow and texture reveal an over-structured (or otherwise "busy") aesthetic, I slide the "structure" to the negative, just a tad, to be sure I go off the software's default setting. (I use PSCC). Then I process going forward. I "never" add "structure". (This is one of the concepts and techniques I teach as the new PSA BW Mentor).

&nbsp Posted: 11/18/2020 08:54:54
Diana Magor
No as far as I remember I didn't add structure though I sometimes do a touch in RAW when starting the processing. I don't like the effect that adding structure has. However if I am using Nik software which I frequently do for my mono, then I do like the high structure smooth setting for architectural images, butt hen I use the control points to reduce or otherwise alter sections. It is rare that a Nik conversion is left the way it comes up. I agree that the over sharpening effect from too much structure is dreadful.
Thanks for visiting! &nbsp Posted: 11/18/2020 12:03:58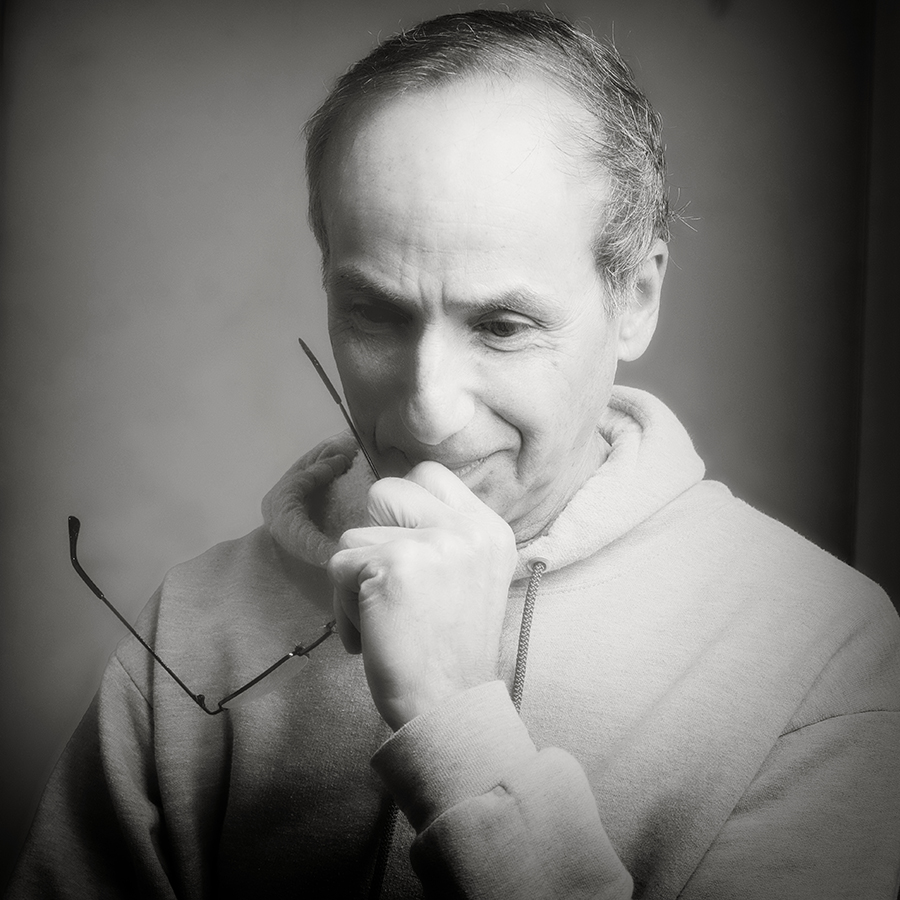 Lance Lewin

(Groups 83 & 87)
...these are good points. Thank you, Diana. &nbsp Posted: 11/18/2020 15:58:18
---
---
---