Jennifer Doerrie
---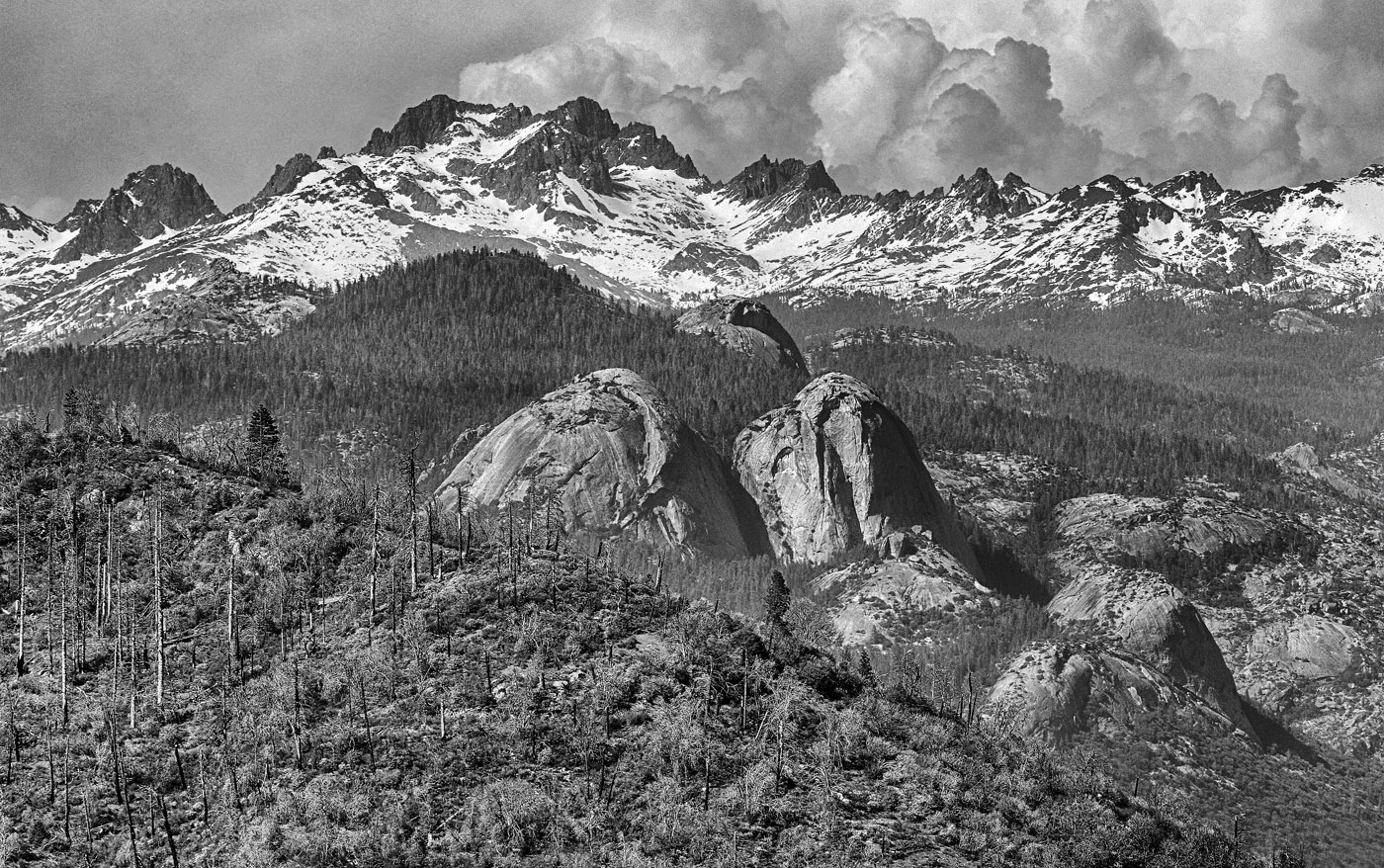 September 2020 - Sierra
About the Image(s)
Sierra Vista

May 9, 2020, 4:05 p.m.
ISO 125
1/400 sec. exposure
f/11 (although I probably did not check it carefully, as I would normally use f/16 or even f/22 for an image like this)
100 to 300 mm lens at 234 mm

I was putting together some images of areas of the Sierra National Forest that unfortunately have been affected by the Creek Fire, and decided to try converting this one to monochrome since the color version had more haze than I wanted. I like the rocks and mountains, but am concerned the clouds may be competing too much for attention. I've tried excluding the sky from my structure and contrast enhancements, but it seems I have not solved my problem. Do I need to give up and change the sky completely, or is there something else should I try to keep the sky from overpowering the mountains? Or am I the only one bothered by this?
---
5 comments posted
---
---
---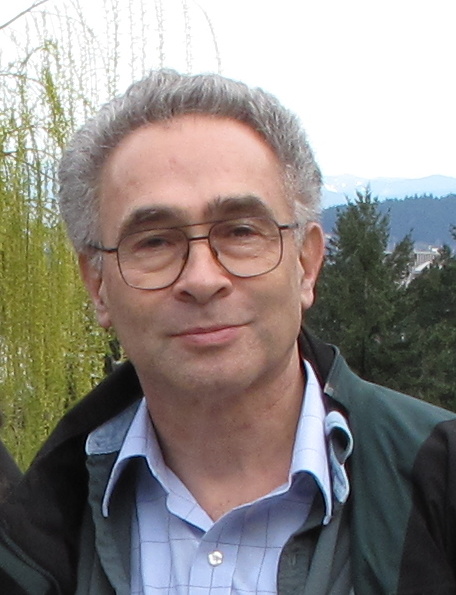 Stephen Levitas
I think you are right about that sky overpowering the picture.
But also, sorry to say, I find the foreground burnt area does not connect to me. This might have been better shot closer to or amongst the burnt trees? &nbsp Posted: 09/10/2020 13:32:37
---
---
---
Asbjørn M. Olsen
To me, the clouds are nice, and fits well into the image.I would not change them at all. But I agree with Stephen that the foreground is not too interesting. So, based on the image you have presented to us, my preference is to cut as much as possible of the foreground while keeping all of the rocks. Make it landscape format, lightening the image a bit, except he snow. Just one of several alternatives, probably. &nbsp
Posted: 09/12/2020 07:04:59
Jennifer Doerrie
This does seem to work better as you have presented it in the panorama/letterbox format. The foreground certainly isn't very photogenic, I agree. Perhaps Stephen is correct that I should have moved in closer if I was telling the story of fire. Otherwise, it seems the consensus is that I should concentrate on the mountains/sky as the subject, and get ride of as much as possible of the foreground. I fear it will look far worse when it does become safe for me to return to this location to make another photo attempt, though. Unfortunately, the Creek Fire is still less than 20% contained. &nbsp Posted: 09/16/2020 23:02:44
---
---
---
Diana Magor
I think the sky is absolutely fine as it balances the 'boulders' in the foreground-they are both rather lumpy. However I found the large area of vegetation on the foreground slope occupied a bit too much of the photo so a small crop off the bottom might be the answer. Other than that perhaps you could darken the base a bit so that the eye is drawn up to the mountains and the clouds. Take off the smallest 'boulder' at the base. I know they are much too large to be called boulders but I'm not sure what to call them. It's a fantastic landscape. &nbsp Posted: 09/13/2020 13:46:32
---
---
---
Russ Butler
I like your image, the sky is dramatic & adds interest, however, I agree with Stephen, Asbjorn & Diana about the foreground. The sky, massive peaks & boulders make this a pleasing image to me. What do you think? &nbsp Posted: 09/13/2020 23:32:45
---
---
---
Please log in to post a comment