Russ Butler
---
September 2020 - Getting Old
Original
About the Image(s)
This image resulted from my son leaving some peppers out and then forgot them. When I saw them my initial thought was wow, that looks like what happens when people get old �" like me. While the original color version is nice with the red, it seemed to me to be BW to give its real effect, feeling & impact. Other than converting it to BW, vignette, cropping and adding a border this image is SOOC.
Converted to BW with Silver Efex Pro 2 Fine Art High Key preset, added some vignette, then added a border with FastStone Image Viewer.
Created July 2020 with Fujifilm XT4, 50/2, aperture priority, natural light, 1/75, exposure comp +1, f/5.6, ISO 2500.

---
14 comments posted
---
---
---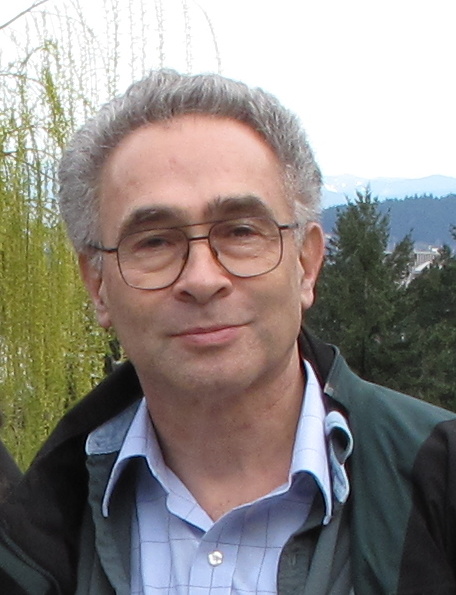 Stephen Levitas
Hello Russ, welcome to our group.
You have a good eye for subject matter. This is indeed a good choice. I like the simplicity of just setting two peppers alone on a plain surface to discuss together how time has treated them. Perhaps the right one should be turned to face the left one?
I think it's a bit too bright in the center between the peppers, and could use a bit more contrast. So here is my suggestion. In PS, I did "Darken Highlights" overall, and then a tiny bit of "Increase Mid-tone Contrast." That all. What do you think? &nbsp
Posted: 09/03/2020 18:31:10
---
---
---
Russ Butler
Thanks Stephen for the welcome & your suggestions. I like & appreciate your thoughts. Your take makes this a better image, thanks again... &nbsp Posted: 09/03/2020 18:54:00
Diana Magor
Russ Butler
Yes I do, gives a different/interesting view. Thanks for your suggestion... &nbsp Posted: 09/05/2020 14:10:25
---
---
---
Diana Magor
I fprgot to add the version I did so here it is. &nbsp Posted: 09/05/2020 17:53:15
Russ Butler
Interesting, how did you do that? &nbsp Posted: 09/05/2020 19:24:13
Diana Magor
As I said -not the best way! Because the peppers were completely separate, I decided a quick way would be to quick select the right hand one, make it a smart object, flip it horizontally and then tidy up any bits which were sticking out the edges, if any were. It worked although I can see there are bits around it appearing from the one behind. So, not the best way to do it-just a very quick indication of what it would look like and therefore whether it was worth doing properly. &nbsp Posted: 09/06/2020 05:53:18
Russ Butler
Thanks... &nbsp Posted: 09/06/2020 15:58:17
---
---
---
Asbjørn M. Olsen
Welcome to the group, Russ. I am quite new myself. I think I would preferred the image darker and with quite a bit more contrast. So I tried to follow that thinking, and also darkened the vignettes. Make it look a bit spooky. Reason is, when I first looked at the image, before reading the text, I thought it was a couple of old pumpkins. So wrong I was... &nbsp
Posted: 09/06/2020 11:33:43
Russ Butler
Thanks Asbjorn for your welcome & your edit. I agree the darker image is better. Thanks again &nbsp Posted: 09/06/2020 15:59:37
---
---
---
Lynne Hollingsworth
Hi Russ and welcome to the group!

I agree with the comments above - flipping the stem, more contrast and decreasing the brightness in the center makes these two old sods stand out more. As Asbjorn said above, I too thought they were pumpkins at first. The monochrome image is more interesting in my opinion. Your first image to this group really sparked an interest as everyone tried to play with it. You chose a great subject. &nbsp Posted: 09/07/2020 09:09:10
Russ Butler
Thanks for your welcome, comments & suggestions. &nbsp Posted: 09/07/2020 13:52:47
---
---
---
Tom McCreary
Russ, welcome to the group. I like that Diana had the right stem point toward the left stem. It keeps the eye coming back to the 2 peppers. I also like the contrast that Stephen added. You have nice texture on the base that they are sitting on. With the various colors in the original, I think that conversion to monochrome was a good choice, and it also helps with what you wanted to portray. &nbsp Posted: 09/09/2020 14:29:38
---
---
---
Russ Butler
Thanks Tom for your welcome & comments. I appreciate it... &nbsp Posted: 09/09/2020 16:02:02
---
---
---
Please log in to post a comment